NORTH EAST LINCOLNSHIRE COUNCIL – Publicity of Planning & Related Applications
9:00 am, Thursday, 28th November 2019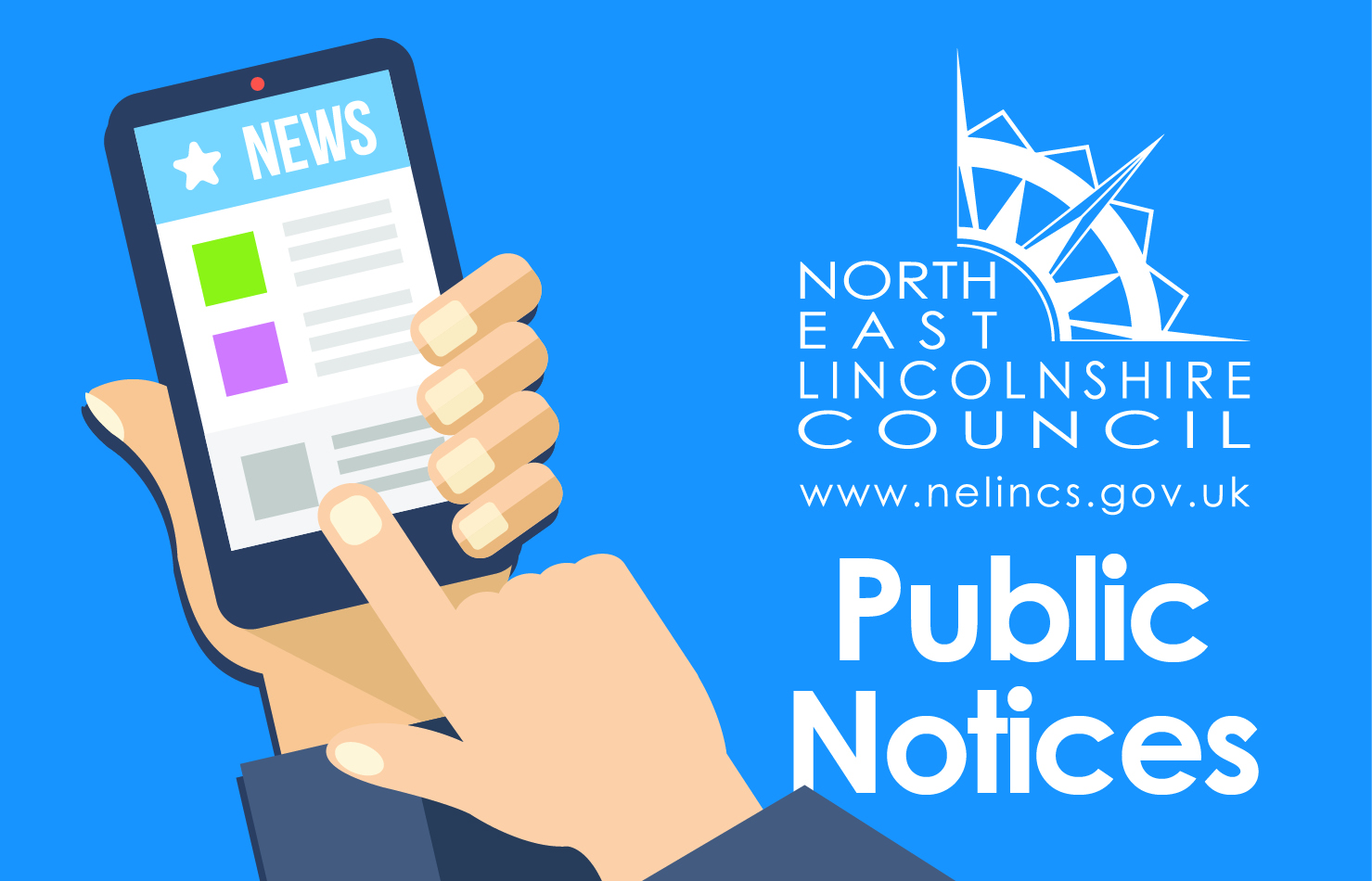 NORTH EAST LINCOLNSHIRE COUNCIL
Publicity of Planning & Related Applications
The applications set out in the Schedule below are required to be given wider publicity and public comment is invited.
Copies of the applications can be viewed on-line at North East Lincs Council's website
The reason for publicising each application is indicated after the application number as follows:-
(01) Major Development; (02) Development affecting a Listed Building; (03) Development affecting the setting of a Listed Building; (05) The proposed development would affect a public right of way; (08) Development affecting the Scartho Conservation Area; (10) Development affecting the Central Area Conservation Area; (15) Development affecting the Laceby Conservation Area; (20) Development affecting the Humberston Fitties Conservation Area; (22) Development affecting tree(s) subject to tree preservation orders
S C H E D U L E
DM/1060/19/OUT Outline application to demolish existing garage and swimming pool and erect two detached dwellings and three detached garages with all matters reserved, rear of 52 Humberston Avenue, Humberston-(22)
DM/1059/19/FULA Demolish existing rear timber framed conservatory and erection of single storey rear extension, 228A Humberston Fitties, Humberston-(20)
DM/0953/19/FUL Non-material amendment as granted on DM/1027/18/FUL (Erection of 96 dwellings to include associated garaging, parking, landscaping, public open space and play area (Amendment to DC/1463/06/SCA)) Retention of garage to Plot 73 previously constructed and increased size of attached garage to Plot 74, land off Fenwick Road, Grimsby-(01)(05)(08)(22)
DM/0905/19/FUL Remove existing dormer and erect two storey extensions to front and rear and creation of external chimney to side, 2 Mcveigh Court, Healing-(22)
DM/1008/19/FUL Replacement of existing flood lights, St Margarets Church, Church Lane, Laceby-(02)(15)
DM/0805/19/ADV Display 5 non illuminated fascia signs (additional signs included), Grimsby Institute Learning Centre, Osborne Street, Grimsby-(03)(10)
DM/1072/19/FULA Erect single storey rear extension, 18B Radcliffe Road, Healing-(22)
DM/1055/19/FUL Erect single storey rear extension, install flue to roof, install french doors to side elevation, install outside decking area to rear and erect shed in garden, 226A Humberston Fitties, Humberston-(20)
Comments should be made:
Please Note: Signatures, telephone numbers and e-mail addresses attached to representations will not be shown on the Council's web site but your name and address will be displayed. Anonymous representations will not be taken into account ie if no name and address are supplied.
Director of Economy and Growth – Place
28th November 2019