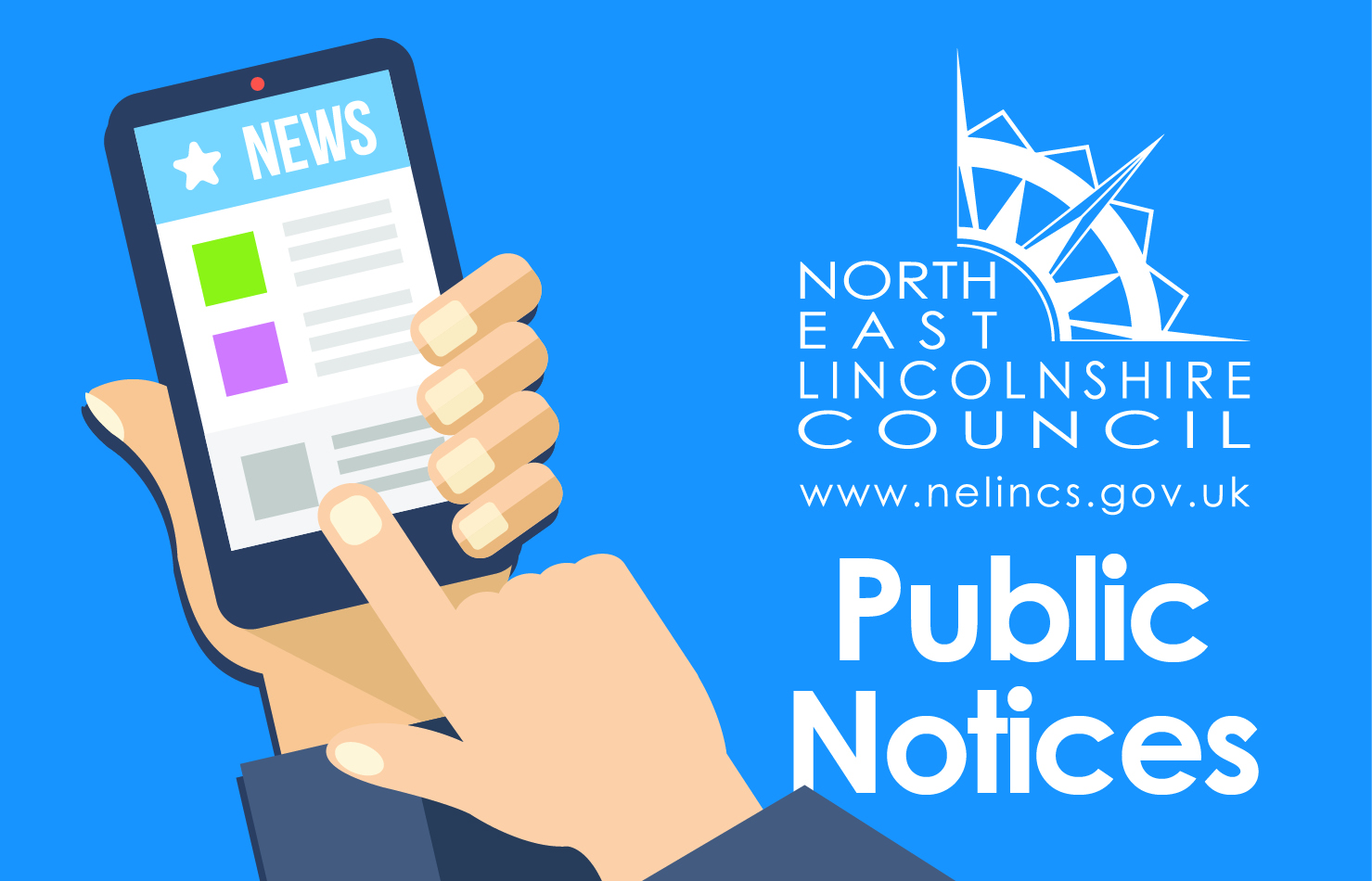 NORTH EAST LINCOLNSHIRE COUNCIL
Publicity of Planning & Related Applications
The applications set out in the Schedule below are required to be given wider publicity and public comment is invited.
Copies of the applications can be viewed on-line at North East Lincs/
The reason for publicising each application is indicated after the application number as follows:-
(17) Development affecting the Bradford Avenue Conservation Area; 20) Development affecting the Humberston Fitties Conservation Area; (22) Development affecting tree(s) subject to tree preservation orders
S C H E D U L E
DM/0233/20/FULA Erect single storey conservatory to side elevation, 229B Humberston Fitties, Humberston-(20)
DM/0239/20/FUL Detached domestic garage with home office above, 97 Queens Parade, Cleethorpes-(17)
DM/0228/20/FUL Retrospective application to retain alterations to an existing pond, earthworks, bunding and landscaping works, land south of Valley Cottage, Hatcliffe Road, West Ravendale-(22)
DM/0213/20/FUL Construction of an all-weather sports pitch in association with existing education facility and erect perimeter fencing to max height of 2m, Springfield Primary School, Springwood Crescent, Grimsby-(22)
Comments should be made:
On line at North East Lincs (https://nelincs.gov.uk) or by post to:
Development Management Services, New Oxford House, 2 George Street, Grimsby, DN31 1HB by 19th April 2020
Please Note: Signatures, telephone numbers and e-mail addresses attached to representations will not be shown on the Council's web site but your name and address will be displayed.  Anonymous representations will not be taken into account ie if no name and address are supplied.
Director of Economy and Growth – Place
26th March 2020