Temporary 'No Waiting at Any Time' TTRO 20-072- David Street, Grimsby. ORDER 2020
12:01 am, Wednesday, 22nd April 2020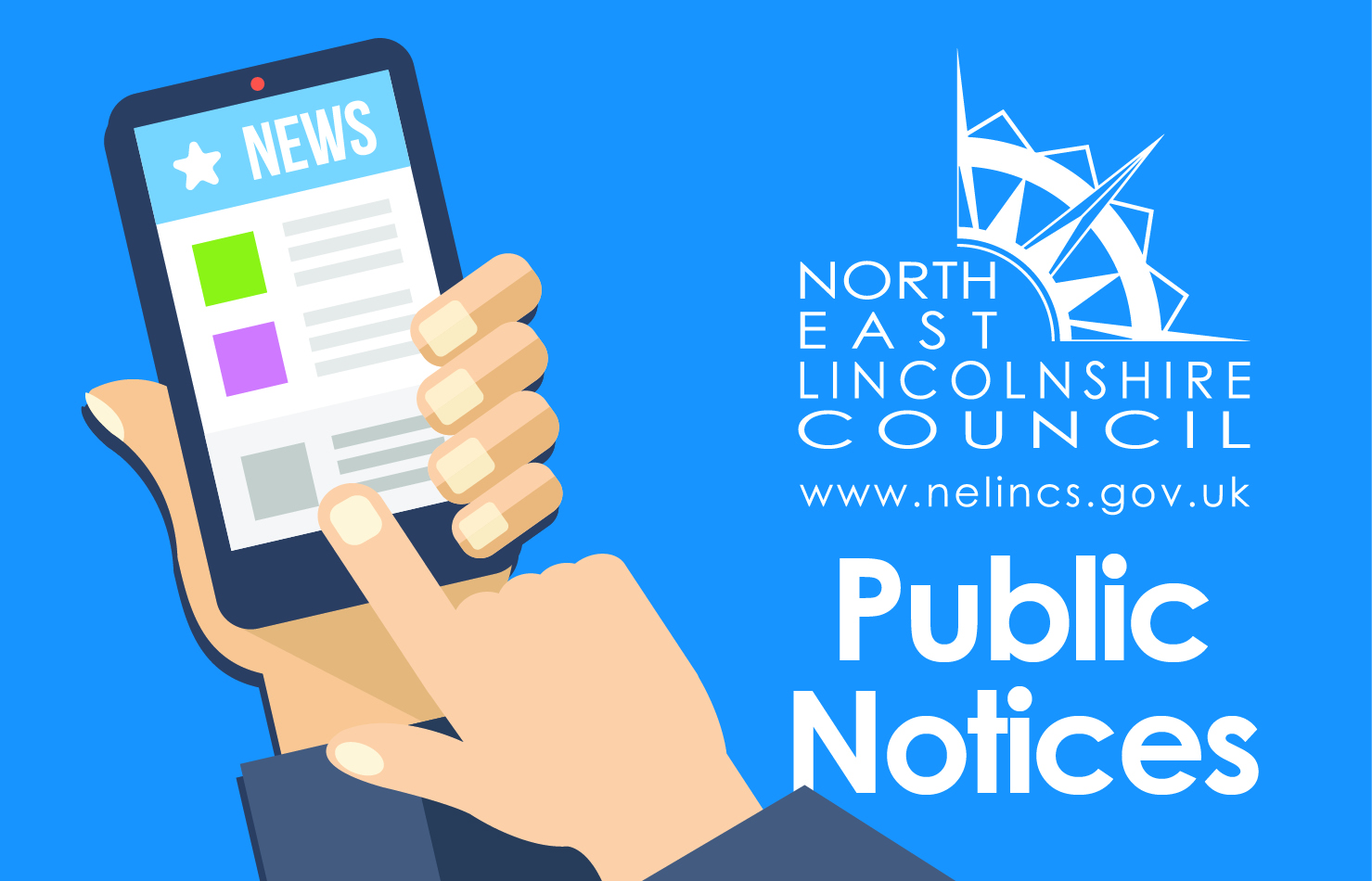 NORTH EAST LINCOLNSHIRE BOROUGH COUNCIL DAVID STREET, GRIMSBY
(TEMPORARY 'NO WAITING AT ANY TIME' – TTRO 20-072) ORDER 2020
NOTICE IS HEREBY GIVEN that the North East Lincolnshire Borough Council intends to make, not less than seven days from the date of this Notice, an Order, the effect of which will be to prohibit any vehicle from waiting on the section of highway below:
David Street, Grimsby
Northern kerbline: From a point 60 metres east of its junction with Heneage Road to a point 70 metres east of its junction with Heneage Road.
The waiting restrictions are required to prevent vehicles parking and obstructing the access to Near & Near Funeral Directors on David Street. There is currently a requirement to access this facility 24 hours a day, 7 days a week during the ongoing Covid 19 situation and in doing so, to adhere to current government guidelines, it is essential to the wider public safety that vehicles are able to gain access to the required facilities to enable loading / unloading to be undertaken within the grounds of the premises. Failure to gain access would result in loading/ unloading being undertaken on street.
The Order will come into operation on Saturday 2 May 2020, and will continue in force for a period not exceeding eighteen months unless extended for a further period by the Secretary of State for Transport.
A copy of the sealed Temporary Traffic Regulation Order may be inspected online via North East Lincolnshire Council's Website
For further information, telephone NELC Traffic Team 01472 313131 for an explanation of the proposals.
Dated this 22 April 2020
Rob G. Walsh – Chief Executive
Municipal Offices, Town Hall Square, Grimsby, DN31 1HU
Original document: TTRO 20-072 02 – Notice Proposal  (PDF)