Armed Forces Day national event: Find your spot…
12:46 pm, Wednesday, 25th May 2016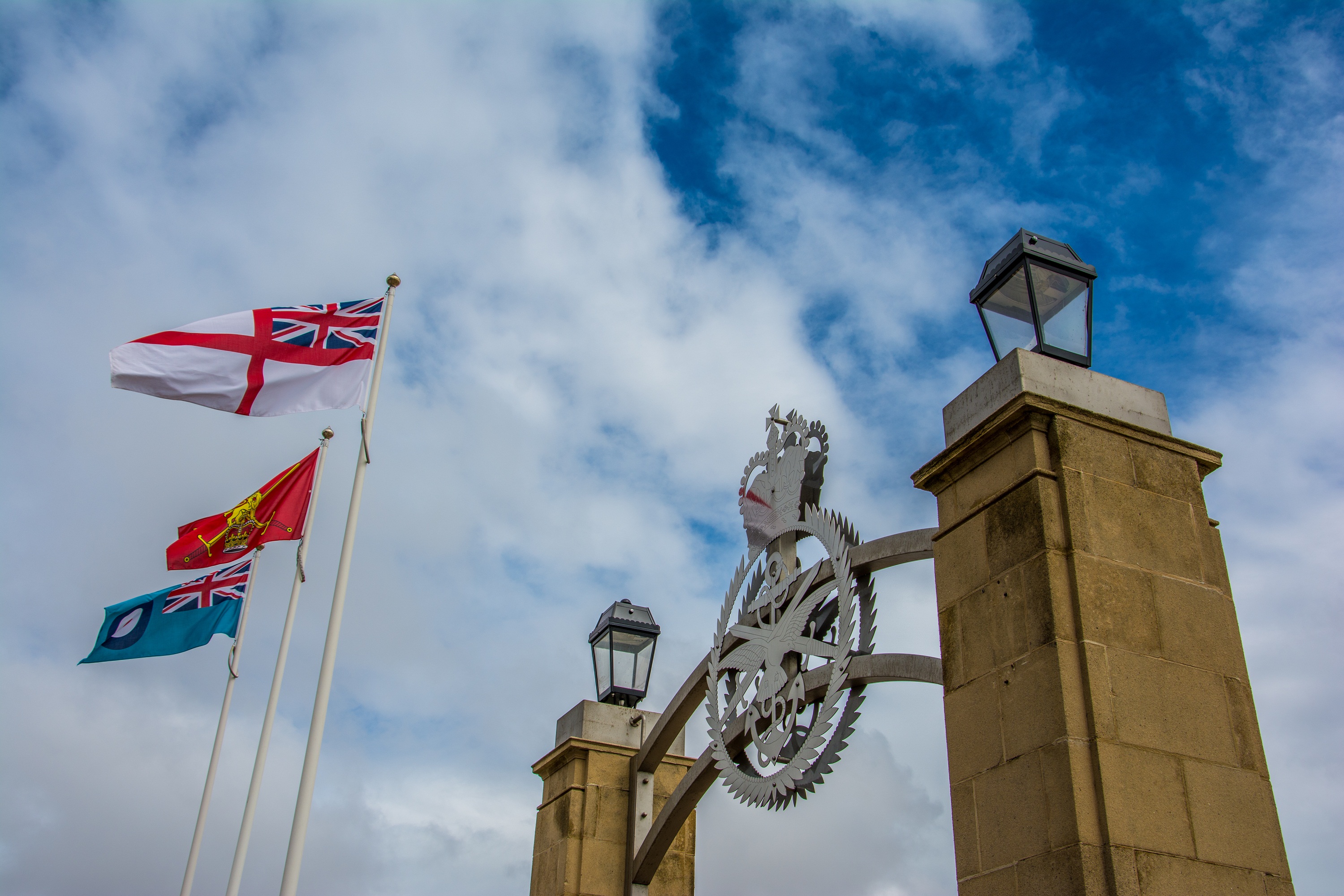 With Armed Forces Day fast approaching, it's time to start thinking about planning what you want to see and where it might be.
Between the Friday and Sunday, traders, food and entertainment will once again be in and around the resort.
Seaview Street will host some of the small traders selling unique and bespoke gifts as well as a local bar in the car park at the top. At the Cambridge Street end, Water Walkers and Bungee Trampoline will delight the children as the adults sit outside hopefully enjoying a small drink and the sunshine.
Pier Gardens will be filled with local military focussed charities, Grimsby Institute's obstacle course and the brilliant zip wire – take your life in your hands and feel your heart in your mouth as you hurtle (safely) down to earth.
North Prom will also be filled with activity this year.
Lower Kingsway will be filled with trade and entertainment stands again and plenty of space to see our sponsors. Come see what you can find as your memento for the weekend while enjoying some fabulous food or perhaps a ride in one of the simulators. Or alternatively, have your photo taken next to the giant deck chair – it really does make you look like a Lilliputian.
And this year, there's a brand new part to Armed Forces Weekend – the Boating Lake will be in use throughout the weekend to host military displays, trade stands and national military charities. It's the ideal place to have a wander, a relax, grab yourself a cuppa and unwind. But don't unwind too much – in the car park areas of the Boating Lake, you'll be able to visit some unique visitors to Cleethorpes in the military villages – the Navy, Army and Air Force will all be providing some fantastic static displays for you to see.
The parade and military aircraft will display on the Saturday, and civilian aircraft displaying on the Sunday.
So have a look at the timetable (which may be subject to change) and see what takes your fancy.
Friday 24 June
12 noon: show opens (to 6pm for the majority of stands and the Boating Lake area, longer if traders in the open areas want to stay open)
6 pm – 9.45 pm – military and local bands will entertain you along Alexandra  Road and outside the Armed Forces Gate, culminating in a massed band performance.
Dusk (approx. 10.15 pm): 10 min firework display (subject to weather).
Saturday 25 June
10am: show opens (to 6 pm for the majority of stands and the Boating Lake area, longer if traders in the open areas want to stay open. Note: last entry to the Boating Lake area will be 5.30 pm)
11 am – activity on the beach (TBC)
12 noon: Red Arrows 20 minute display
1 pm: Parade, heralded by gunfire. Parade route: from O'Neill's roundabout to the Leisure Centre. Please note: there will be crowd control barriers along the whole of the parade route so please access viewing areas from different routes.
1.30 pm (approx.) motorised parade (from the Leisure Centre to Alexandra Road). CVRTs will lead this, followed by the Armed Forces Bikers and custom vehicles. These will park on Alexandra Road for viewing at the end of their parade.
Afternoon flying display:
4.15 pm: Battle of Britain Memorial Flight
4.45 pm: Black Cats Helicopter Display Team.
Afternoon land based displays (in the Boating Lake paddock)
Afternoon ground activity:
Timings to be finalised, but activity on the ground will feature the Military Wives Choir from RAF Cranwell, our local All for One Choir, the RAF police sniffer dog display team and the White Helmets motorcycle team.
Evening Entertainment:
From 6pm, the Armed Forces Gate will host music till dusk, with a combination of military and contemporary music on offer. More details will follow in the next few weeks, but look out for a cracking line up.
Dusk (approx. 10.15 pm): 15 minute firework display (weather dependent) will round off the day.
Sunday, 26 June
10 am: show opens (to 6 pm for the majority of stands, however, the Boating Lake area, will close to the public at 4pm with last entry at 3.30 pm)
Afternoon (timings to be confirmed)
Wildcat Aerobatics  –display team operating 2 x Pitts Specials
Long Ez – the aircraft has an unusual shape but quite nippy
DR107 – flown by Phil Burgess current British aerobatic champion
OV-10 Bronco –larger aircraft, twin engine with smoke generator
Xtreme Air Sbach 300 – Gerald Cooper
Team Yakovlev – 2 x Yak display team displayed at Cleethorpes in 2015
In the Boating Lake, there will be more music as choirs and local acts take to the bandstand. Why not bring a picnic and enjoy the day?
To keep up to date with the programme, follow Armed Forces Cleethorpes on Facebook or www.armedforcescleethorpes.co.uk