Armed Forces Major Events Team to take over the Knoll in Cleethorpes
3:28 pm, Wednesday, 24th October 2018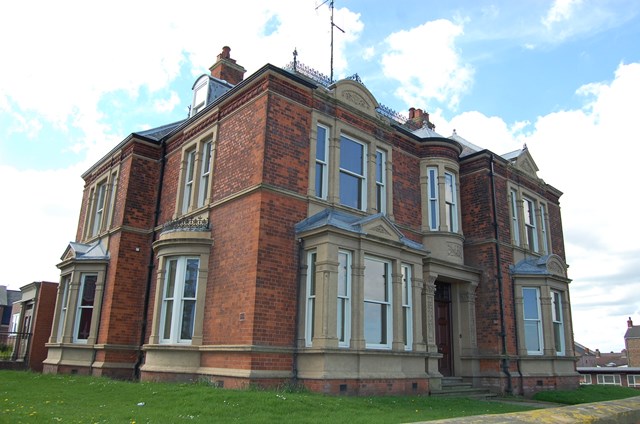 North East Lincolnshire Council's Cabinet has agreed a 25-year lease with the Armed Forces Major Events Team (AFMET) to bring the Grade II listed building, The Knoll, back into full use.
The Community Asset Transfer was approved by cabinet members today, Wednesday 24 October, to allow AFMET, who have been in the building since April 2014, to take on localised ownership.
The 25-year internal repairing and insuring lease will help AFMET to expand their use, management and operation of the Knoll. AFMET want to set up a Single Point of Contact, or Hive, for the armed forces community to access services – particularly those associated with military veterans and their families.
Additionally, a coffee bar may be put into the Knoll to help sustainability of the operations there, with the profits reinvested in the activities in the building. Humberside Police are also looking to occupy part of the building.
Councillor Peter Wheatley, portfolio holder for regeneration, said: "This is great news for our armed forces community.
"The disposal of The Knoll to AFMET will see the site brought back into full use.
"We want what is best for the site, which is an important part of Cleethorpes and provided a central focus for the National Armed Forces celebrations in 2016. The Knoll will benefit greatly from AFMET's proposal, as will the local armed forces community.
"It is clear to see AFMET are keen to continue developing and managing the premises, and as part of our commitment under the Armed Forces Covenant, as a Council, we are keen to support this."
Alex Baxter, North East Lincolnshire's Armed Forces Champion, said: "This is great news for our community. We've been working on these proposals for some time to make sure that what we put forward can be delivered. We have a significant number of military veterans and their families locally, and want to bring the services together in a one-stop-shop for them as well as continuing to deliver great armed forces events in the borough."
The building will be leased on at a peppercorn rent to make sure proposals remain sustainable for the longer term, with the monetary value coming from the social benefit for the community. The council would continue to be responsible for the exterior of the building.
This will save the council, on average, £15,000 per annum.