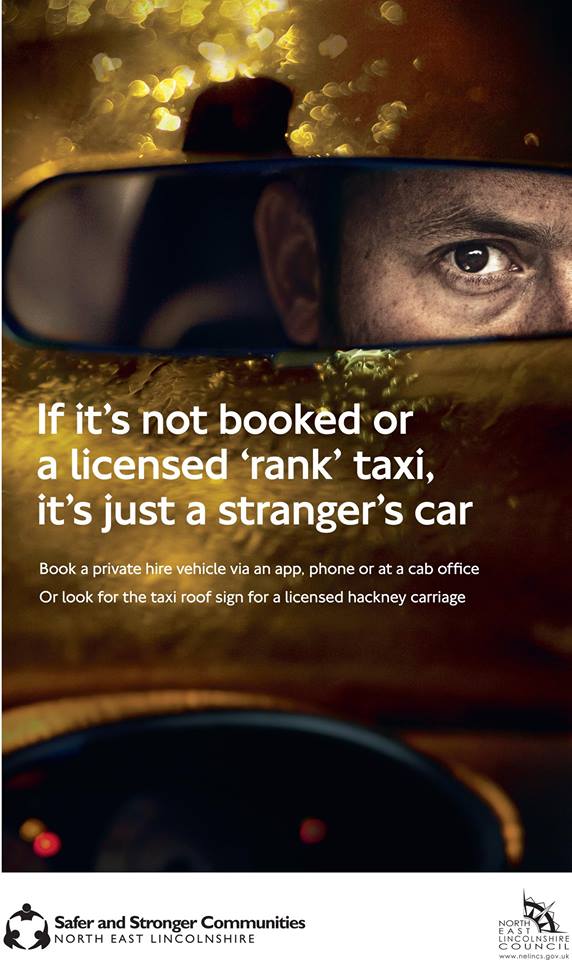 Licensing officers at North East Lincolnshire Council are warning revellers to be careful when heading out this party season.
Many people will be having a tipple over the festive period and may find themselves needing a taxi.
Advice has been issued for booking taxis and private hire vehicles ahead of the busy season.
Always use a licensed vehicle.
Hackney Carriage Vehicles can pick up unarranged fares from the street.  They have a taxi roof sign and a white license plate on the rear bumper.
Private hire vehicles are not permitted to pick up from the street without being pre-booked.  They have a half moon door sign on the front two doors which says 'advanced bookings only', and a yellow license plate on the rear bumper. Book by phone, email or in a private hire office.  Never approach or accept a journey from a private hire driver which isn't pre-booked.
When your booked vehicle arrives, make sure the driver can confirm your name and destination – check this before you get into the vehicle.
Check the driver's photo ID badge.
Never risk getting into a private hire vehicle which is not pre-booked.
Councillor David Bolton, portfolio holder for safer and stronger communities, said: "Many of us enjoy heading out over the Christmas season and find ourselves needing a taxi to get home at the end of the night, but please be careful when doing so.
"Always make sure you are getting in a licensed taxi. Private hire vehicles are not allowed to pick you up from the street without a booking. Only a vehicle with a taxi roof sign can.
"The public's safety is always our number one priority, and we want to reiterate how dangerous getting into an unlicensed taxi can be."