Be smart and save money with new SmartCommute scheme
9:53 am, Tuesday, 29th May 2018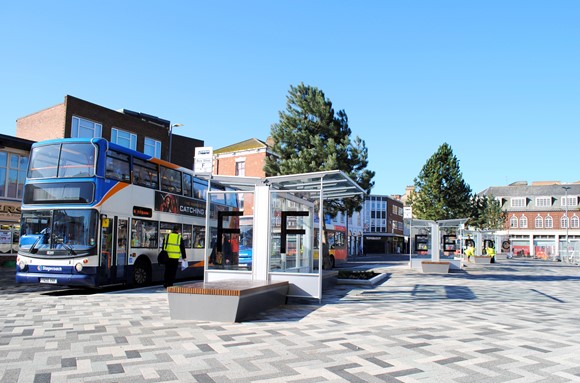 A new scheme aimed at reducing road congestion and air pollution, and saving local people money is set to launch next week.
The SmartCommute scheme will be available for residents who work in the South Humber Bank region or on the Europarc business park, offering a low-cost alternative to driving to work.
Funded by the Access Fund, the scheme gives people the chance to use public transport to commute to work for less than the price of a Grimsby Megarider, saving about £22 per month.
The SmartCommute scheme, aims to encourage people who don't currently use public transport to switch from their existing mode of transport to local bus services.
Switching modes of transport to public transport can provide a number of key benefits including:
Big discounts on monthly bus tickets
No hassle, repeated monthly payment
Completely unlimited bus travel, any time
Ticket price fixed for a year guaranteed
Reduce travel costs
Reduce congestion
Improved air quality
Improve green travel planning credentials
Free to join and no ongoing administration needed
Simple sign-up process
Businesses who are also currently working with North East Lincolnshire Council and ENGIE to produce a Business Travel Plan can also offer this scheme to their staff upon completion of a travel plan.
Councillor Matthew Patrick, portfolio holder for transport, said: "The SmartCommute scheme is a great initiative that will hopefully contribute towards less congested roads and a cleaner environment.
"It also offers workers an affordable alternative to driving to work, and you don't have to worry about parking."
Jon Donnelly, Commercial Manager for Stagecoach East Midlands (North), said:
"Grimsby SmartCommute is the simple, convenient and cost effective way for regular commuters to Europarc and industry on the South Humber Bank. If you live in North East Lincolnshire this is your ticket to save up to 38 per cent a month on local Stagecoach buses."
The SmartCommute scheme is being delivered by the council, working in partnership with ENGIE, Stagecoach and Wykeland.
To apply for the scheme and for further information please visit: www.smartcommute.co.uk.