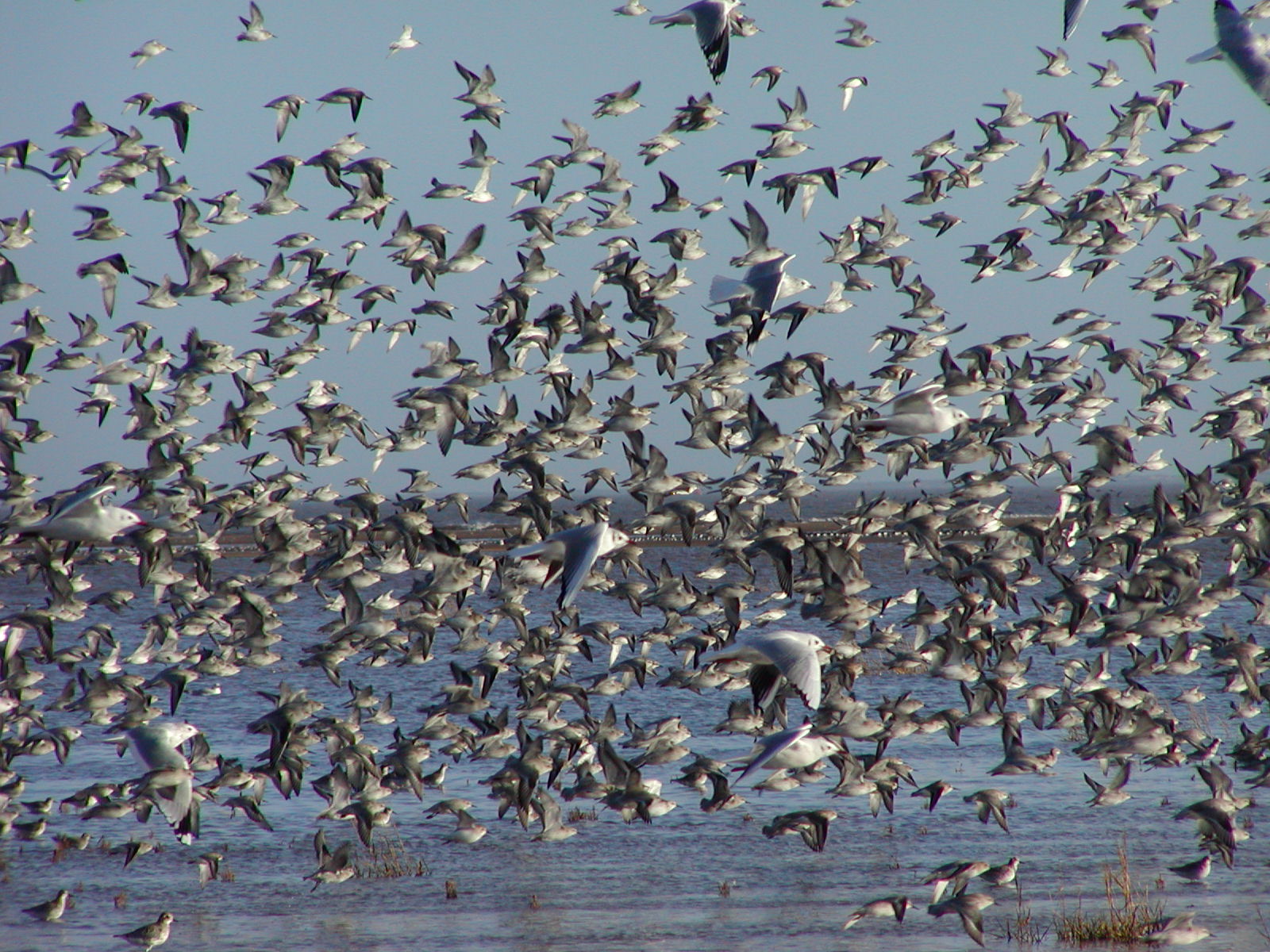 Recreational water users are being warned not to disturb roosting and feeding birds while taking part in summer activities.
Feeding and roosting birds have been plagued by paddleboards, kayaks and jet-skis floating up the channel between the salt marsh and the roost bar in the early hours of the day and going onto the sand bar.
Water sports enthusiasts have recently been spotted on the protected salt marsh, sand bar and sand bank, which is a protected habitat for birds.
While activities such as jet skiing and paddleboarding are allowed, users are advised to stay at the Wonderland end of the beach, while jet-skis are also asked to stay away from the sand bar.
Councillor Stewart Swinburn, cabinet member for Environment at North East Lincolnshire Council, said: "These types of environmental crimes are unacceptable and can put people and wildlife at risk.
"We know most beach users are responsible and stay in the recommended areas, but a reckless few are causing a nuisance and disturbing the rare birds as they roost.
"It may be that people think they can access the salt marsh at high tide, but the area is protected for a reason and we're asking people to acknowledge the risks and stay away.
"The salt marsh is a Special Protected Area and Special Area for Conservation under the EU Birds and Habitats Directives, and all we ask is that people keep their distance."
Several species of birds make their home in the salt marsh, including oystercatchers and bar-tailed godwits. A number of these birds are internationally important and have special protected status.
North East Lincolnshire currently has a population of resident and summering migrant birds that rely on the salt marsh and sand bar to feed and roost. Wintering birds will start arriving from September.
The birds need to rest at high tide roost, which affects their health and ability to travel the hundreds and thousands of miles to their summer breeding grounds.
Cliff Morrison, who surveys birds along the coast, said: "Eight hundred bar-tailed godwits with full summer plumage came down the estuary and roosted.
"They took to flight at the first signs of disturbance and headed south, but remained in the air over North Coates, before attempting to return a couple of times."
"They were doing the equivalent of wheelies about 50 metres out from the beach. Obviously the birds were disturbed."
The salt marsh and sand dunes are a Site of Special Scientific Interest and Local Nature Reserve.
Preventing birds from feeding or roosting and causing them to take flight is a criminal offence and offenders can be prosecuted under the EU Birds Directive.