Bulky household waste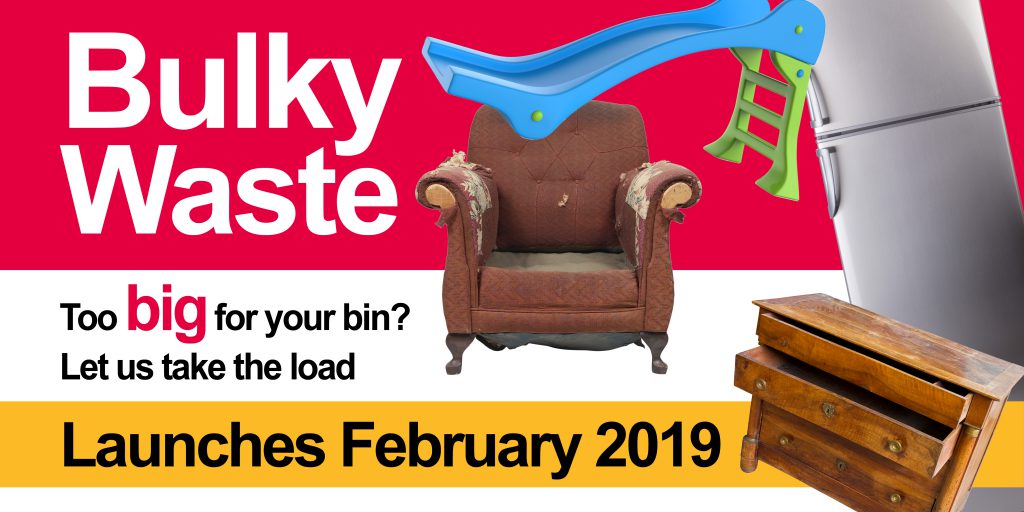 Our new bulky waste service will start in February 2019. Online bookings will be taken from 4 February and collections will begin on 18 February.
White goods can be collected for £10 each (maximum of two). You can also get rid of up to four items for £20 (excluding white goods) with any extra items costing an additional £5 each.
We'll collect your big and bulky items within 10 working days of booking. You can also book a rapid collection for an extra £5.
The tip
If you have some bulky items that you need to get rid of you can take them along to one of our community recycling centres. These sites are on Gilbey Road, Estuary Way, Grimsby and Queens Road, Immingham. For more details about where they are and what you can take go to our Recycling page.
If this is not possible you can contact a a private commercial company to collect your items.
Telephone: 01472 326288, option 4
Bin or box collections including missed collections
New or replacement bin, recycling box or arrange a repair
Recycling enquiries
Bulky waste, white goods collection or clinical waste & sharps collection
Community recycling centres
Domestic asbestos disposal
Social media:
Twitter general enquiries @NELCouncil

Opening times: Monday to Friday 8.30 am to 5 pm except bank holidays