Calling all young entrepreneurs, creators and makers
11:32 am, Tuesday, 12th March 2019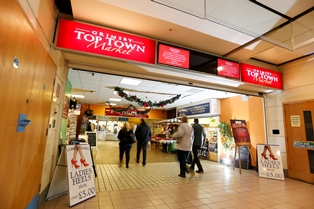 Grimsby Top Town Market, managed by the council's regeneration partner, ENGIE, will be hosting Grimsby's second Teenage market on Saturday 23 March.
The Teenage Market is a fast-growing national initiative that is transforming town and city centres across the UK with the creativity of young people aged from 13 to 29.
The Teenage Market gives young people a platform to showcase their creative and entrepreneurial talents and test out their business skills in a supportive market trading environment.
Linda Bulbeck, Grimsby Top Town Market Manager at ENGIE, said: "The Teenage Market initiative aims to support the next generation of traders and bring an influx of energy, vibrancy and diversity to markets across the UK.
"The event is the perfect opportunity to introduce the next generation into market trading by providing a platform for them to be entrepreneurial, trial their business ideas and sell creative products.
"Grimsby Top Town Market is pleased to support the Teenage Market initiative with many more planned throughout 2019."
The Teenage Market is free to attend, for more information and an application form please contact the Grimsby Top Town Market Team on (01472 32 5836), email Market.Hall@nelincs.gov.uk or sign up at https://theteenagemarket.co.uk.
To find out more about the Teenage Market initiative visit https://theteenagemarket.co.uk.