Educational psychology support for parents and carers
Educational Psychologists
An educational psychologist is someone who visits schools to work with teachers, parents or carers and students.
We are trained to find out how learning, development and behaviour can be made better. We are here to help your child get the most out of school or college and to cope with any difficulties that might stop them from learning.
We are here to help with the learning, achievement and emotional wellbeing of all children and young people (from birth to 25 years).
How we help
We try to get help with any barriers that are making your child's education more challenging such as:
learning difficulties and special educational needs (SEN)
social, emotional or mental health needs (including behaviours that are challenging or difficult to understand)
physical, medical or sensory needs
communication and language needs
Services we offer
Individual, group and class-based interventions that use psychological approaches and techniques
Direct work with children and young people, including detailed assessment of complex needs
Support to key adults in schools
Training and development work
We work in response to the council's priorities, including:
Support following a critical incident or tragic event
The provision of statutory psychological advice
Support to pupils with an Education, Health and Care Plan who are at risk of exclusion
Support to those who are in the care of the local authority
How we can help
We aim to gain a better understanding of your child's strengths and difficulties through a consultation model of working, which may include:
meeting you and staff
observing in the classroom or playground
talking to your child
looking at school work
using activities or tests
developing and reviewing a support plan alongside a written consultation record for all involved
We would always want to meet with you as part of the consultation process. If you wish to be present during any direct work then please discuss with us. Sometimes it can be reassuring to an anxious or very young child. In other circumstances it may be off-putting. You are most likely to know how your child will respond.
Video Interaction Guidance
Video Interaction Guidance is an intervention that aims to enhance communication within relationships.
Please read our Video Interaction Guidance leaflet (Word, 230KB)
You may find the following videos useful:
Videos developed by other services within the UK and give a useful overview of the VIG process:
Early Bird Plus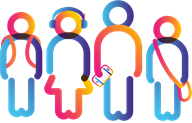 A 3 month training programme for parents/carers of young children (4-9 years) with a diagnosis of autism spectrum condition, and for any professionals who support them. The programme involves 8 group sessions and two home visits. Each training session lasts for approximately 2.5 hours, and each home visit for around 1.5 hours.
The parent training is available from the National Autistic Society , via the Educational Psychology Service.
Teen Life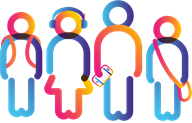 Teen Life is a six-session programme for parents/carers of young people aged 10 to 16 years on the autism spectrum.
NELC Community Educational Psychology Service run programmes for up to six families at a time. Each family is allocated three free places on the Teen Life programme: two for parents or carers and one for an accompanying professional, if/when the parent/carer wishes to invite one.
The Teen Life programme, free of cost to parents/carers aims to empower parents/carers and supporting professionals to understand more about how autism is experienced by autistic teenagers. Topics covered include understanding autism in teenagers, women and girls, self-esteem, spending time with other people, stress and anxiety, behaviour, puberty, independence skills, education strategies and planning for the future. A Teen Life Programme Book will be provided for each family to accompany the programme.
The aim of the Teen Life Programme is to bring parents/carers together to share information, experiences and ideas in a structured way. Teen Life emphasises the importance of autistic perspectives, with a variety of videos and quotes used throughout the sessions.
To express your interest in participating in the Teen Life programme please email EPtraining@nelincs.gov.uk
How to get in contact
If your child's school asks our service for help then they will have arrangements with us for agreeing the involvement. It is good practice for any school that does not use our service to have a contract with another educational psychology service.
We will always ask for your involvement and consent.
In the first instance, concerns about your child's learning and progress at school should be discussed with your child's teacher or the Special Education Needs Co-ordinator (SENCo).
The SENCo will, if appropriate, contact us to start a discussion about your child's needs.