COVID-19 Update: Friday 3 April 2020
1:06 pm, Friday, 3rd April 2020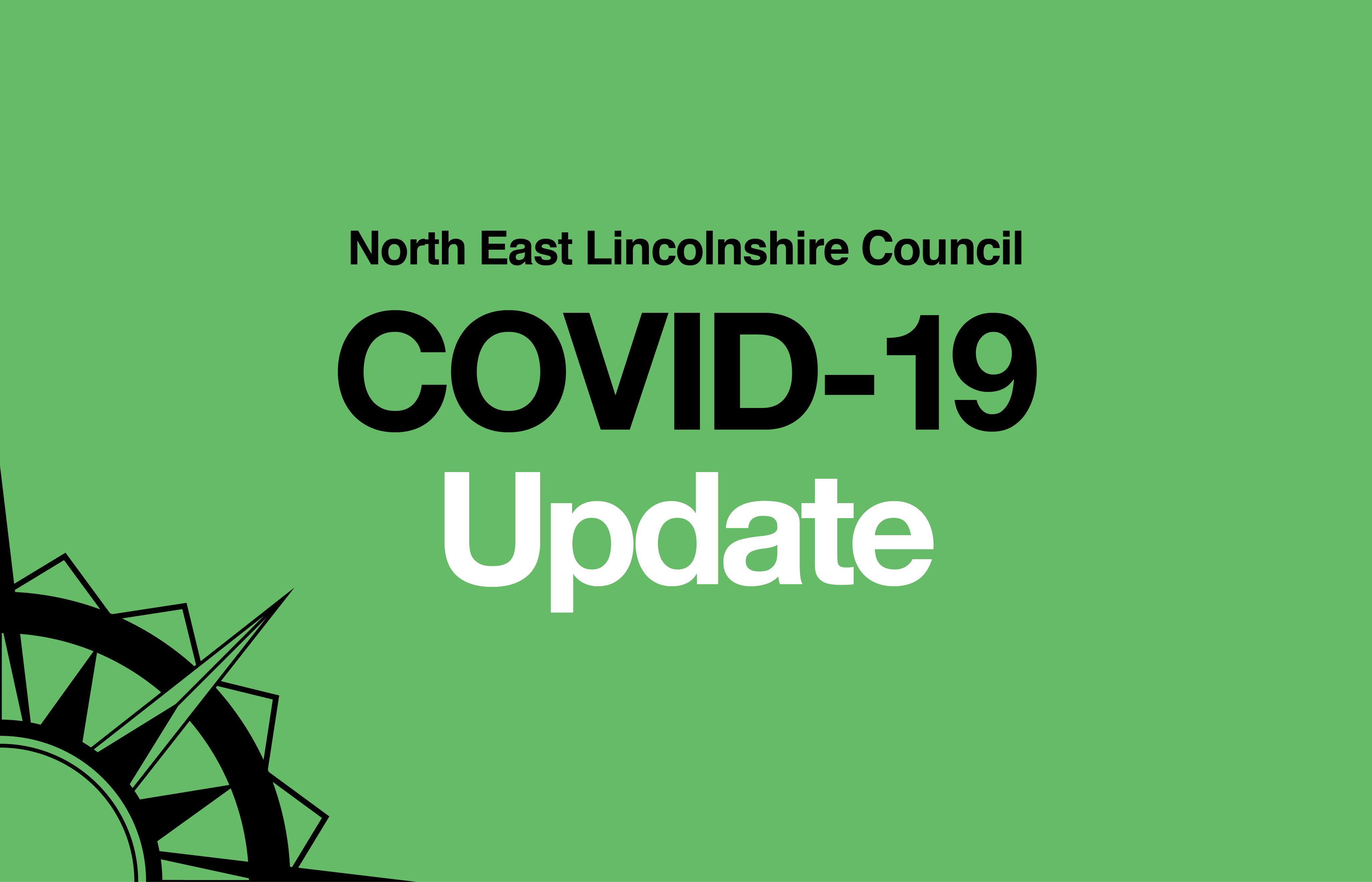 Stay home. Protect the NHS. Save lives. 
As part our response to COVID-19, we are issuing a brief update for the local media and the public. These updates will aim to cover some of the questions you may have.
The national picture
The guidance from the Government is changing each day. For the most up-to-date information, visit www.gov.uk.
The government is aiming to carry out 100,000 coronavirus tests a day in England by the end of April, Health Secretary Matt Hancock MP yesterday announced.
For more updates on the Government's response to COVID-19, visit Gov.uk.
The local picture
There have now been confirmed cases of COVID-19 in North East Lincolnshire.
Our services
Council services that are affected by COVID-19 are listed here. This will be checked & updated daily. 
Following the advice from the Government, North East Lincolnshire Council staff have been asked to work from home where possible.
There are lots of things you can do to help reduce the risk of COVID-19 spreading and affecting the people you love.
What you can do
To limit the spread of Coronavirus:
For up-to-date health advice, visit NHS.uk.
Stay at home as much as possible
If you do go out, avoid gatherings and group activities
Stay 2m apart from others
Regularly wash your hands
If you feel that you cannot cope with your symptoms at home, your symptoms do not get better after 7 days, or your condition worsens, you should use the NHS 111 online coronavirus service.
Helping in your community
To request the help of registered volunteers for the community response in your locality, please contact Sector Support on 07791 041459 or email claire@nbforum.org.uk.
If you're an individual wishing to volunteer, visit: https://www.bluelightsbrigade.co.uk/register-to-help—covid-19
If you're part of a group that is wishing to join in the collective effort, visit: https://www.surveymonkey.co.uk/r/XPYF7BG