Entries open for DONG Energy Great Grimsby 10k 2017
6:29 pm, Monday, 12th December 2016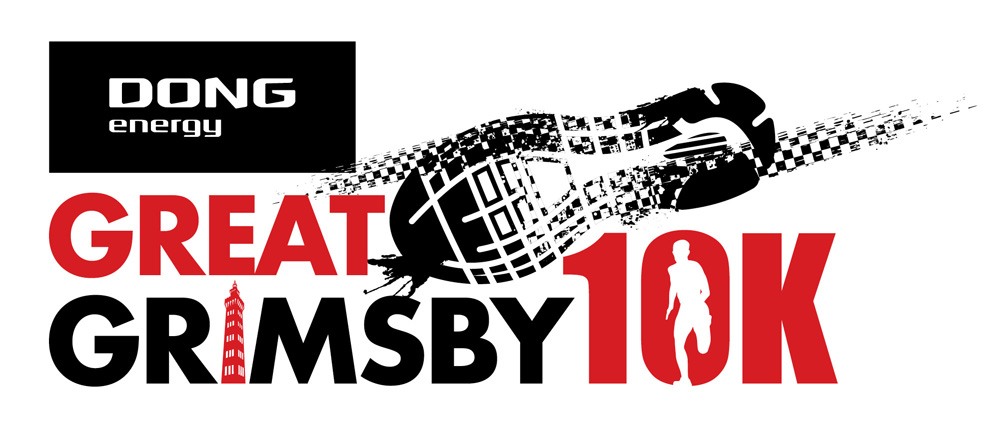 Ready. Set. GO! Takeover the streets of Great Grimsby next summer with the second running of the DONG Energy Great Grimsby 10k and fun run on Sunday 30 July.
Enter now at Great Grimsby 10k for just £13 for the 10k (£11 for affiliated running club members) and only £5 for the 2km fun run.
There's also an arts festival at the finish line in People's Park staged by The Culture House plus lots of sporting activities courtesy of Lincs Inspire.
Race organisers Tape2Tape have tweaked the course so it can cater for almost double the amount of entries as this year's race.
Race directors Nicola and Neil Pattison said:
"Even with an entry limit of 3,000 for the 10k race, we're expecting this event to sell out fast.

"We want this to be one of the best rated town centre 10k races in the region –at a price that also makes it the best value, so it's a true team effort from all those involved."
The first running of the DONG Energy Great Grimsby 10k happened in July 2016 thanks to a collaboration between North East Lincolnshire Council, partners from the public sector, race organisers Tape2Tape and some of the town's best known businesses.
Headline sponsors DONG Energy said they were proud to be backing an event that had set the town running.
Jason Ledden, construction project manager for Race Bank at DONG Energy, said:
"DONG Energy and the Race Bank project are proud to be sponsoring this event for the second year running. Last year was a great success which brought the local community together, and the 2017 race should be an even bigger and better event."
Runners will follow a flat course starting near Grimsby Town Hall, heading to Nun's Corner, through Scartho towards New Waltham before returning to Grimsby via Peaks Parkway and finishing in People's Park.
Cllr Jane Hyldon-King, portfolio holder for health and wellbeing at the Council, said:
"I loved every minute of last year's race.

"I would have loved to have run the 10k but my hips aren't up to it, so I entered the fun run on my mobility scooter, it was brilliant.

"The Wonderful World festival topped it off and it was magnificent to see thousands of people enjoying the splendour of People's Park.

"Grimsby truly did itself proud. I can't wait for the next race."

Charlotte Bowen from the Culture House added:

"The Culture House is delighted to once again be partnering with the 10K to deliver an imaginative and inspiring celebration at the end of it, for runners, their family and friends and the local community.

"It's a really positive partnership that combines ambition, aspiration and achievement in sport and fitness with high quality culture in a beautiful open space, for everyone's enjoyment. It's an holistic event."
Remember to include your place of work when filling in your details so you can take part in the corporate challenge.
North East Lincolnshire Council are the current title holders and will be keen to keep a tight grip on the trophy for another year.
As well as the website Great Grimsby 10k, there are three social media accounts for the race where people are being encourage to share stories and photos using #GY10K, these are:
www.facebook.com/greatgrimsby10k/
Comments from this year's race
Here's a tiny sample of the praise posted on the Facebook site after the first race:
"I have to say you guys got it right! It was an amazing day…..most definitely the best 10k race I've ever done."

"Fab event! Great organisation from start to finish and entertainment and support on the route was amazing!"

"Loved this event, Grimsby has done itself proud!"

"This 10K had a special feel from start to finish. The usual superlatives do not suffice – THIS WAS THE BEST!"

"It was inspired of the council to get behind the event like they did, showcased Grimsby. Can't fault anything ."

"Very proud of my home town for putting this on."

"What a fantastic event from entry to finish line, really well organised with a great atmosphere, volunteers was amazing and to top it off a bargain price."

"Amazing to have a 10k in our home town. Huge praise to the organisers for such a well organised event… Many thanks to all the volunteers and marshals. Fabulous of the council to support the event. Please do it again next year!!!"

"Brilliant from start to finish. Organisation and facilities (pre and post-race) were second to none. Great atmosphere and great support from the Grimsby folk. Well done to all involved."
Sponsors
Entry fees have been kept low thanks to the generosity of sponsors, so far including:
DONG Energy
North East Lincolnshire Council
Young's Seafood
Associated British Ports (ABP)
Grimsby Town Football Club
North East Lincolnshire Clinical Commissioning Group (CCG)
ENGIE
Wilkin Chapman LLP
Supporters confirmed so far include Lincs Inspire, Grimsby Institute, Freshney Place and the Grimsby Telegraph.
Enter now at Great Grimsby 10k.