Drink responsibly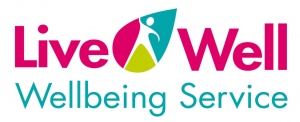 Are you concerned about how drinking alcohol impacts upon your life?

Would you like to talk to someone about your drinking habits?
Most people are unaware of the harm they could be causing by their social drinking. Most people who have alcohol-related health problems aren't alcoholics. They are simply people who are regularly drinking more than the recommended levels for some years.
The Wellbeing Service are here for you to talk to about how and why you drink, you can contact us on 01472 325500 to have an informal chat about any concerns or questions that you may have.
The information provided below is to support people to understand what risks alcohol may have on a person's health and to help in making decisions about their consumption of alcohol.
Further information
For information on alcohol units and guidelines, please visit www.nhs.uk/livewell/alcohol
If your alcohol intake is a little more than you would like then you can contact Foundations. No appointment is needed just drop in to Queen Street, Grimsby, DN31 1JA or call 01472 571200. For more information about the service go to www.careplusgroup.org
If you would like a guide to drug and alcohol recovery services available in the area then please read the Grimsby Practices in Partnership Drug and Alcohol Treatment Services Leaflet (PDF) or call 01472 582700, selecting option 3.
Other support
Drink Aware – For the facts
Alcohol Concern – Helping people through information and guidance
Alcoholics Anonymous – Their primary purpose is to stay sober and help other alcoholics to achieve sobriety
Wellbeing Services, Civic Offices, Knoll Street, Cleethorpes, North East Lincolnshire, DN35 8LN
Email: wellbeingservice@nelincs.gov.uk
Telephone: 01472 325500
Opening times: Monday to Thursday 8.30 am to 5 pm and Friday 8.30 am to 4.30 pm except bank holidays