HMS GRIMSBY. Home Town Port Visit to Grimsby (Sat 14 – Wed 18 Sep 19)
1:16 pm, Thursday, 12th September 2019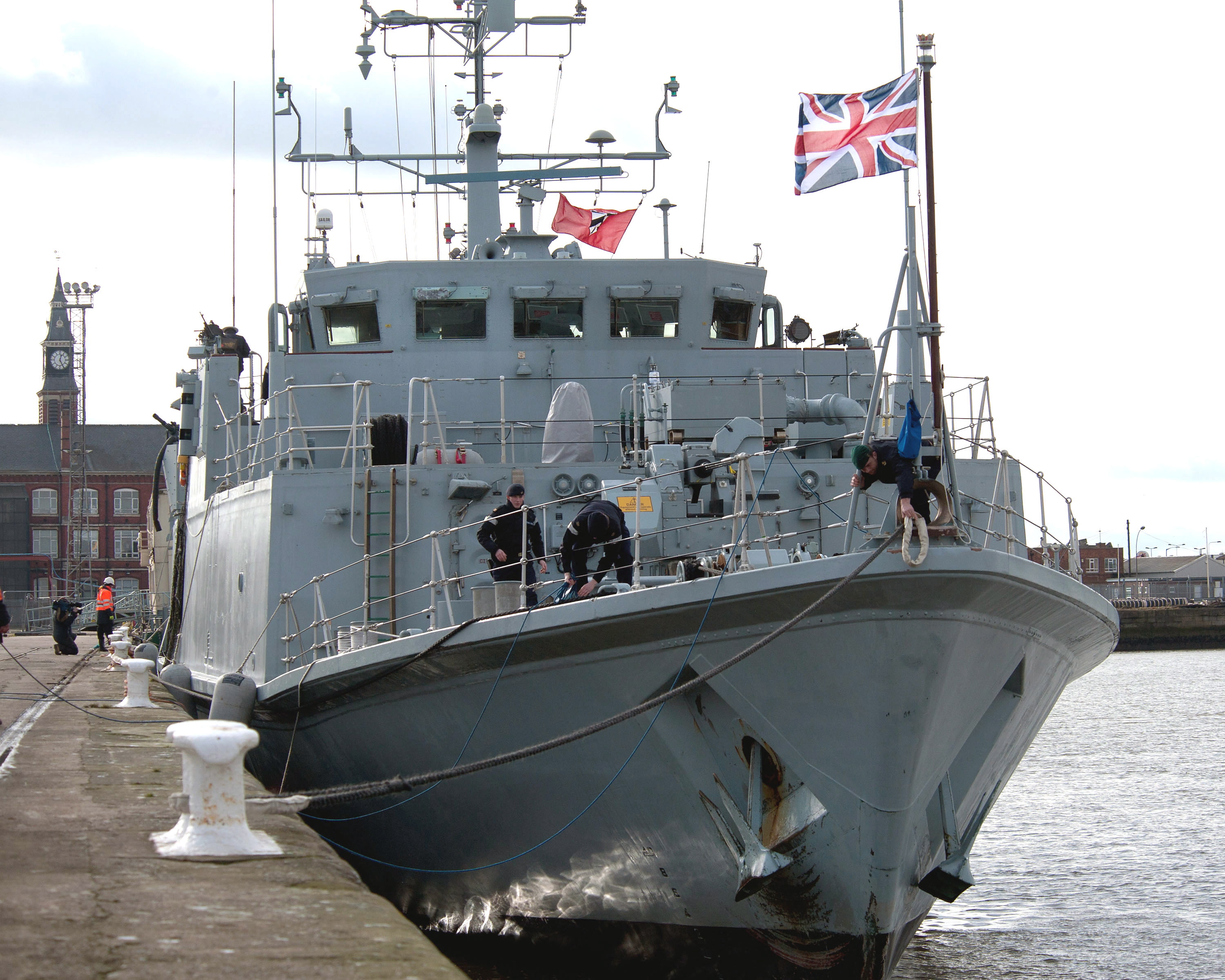 As a Faslane based Sandown-class MCMV it is not often that HMS GRIMSBY and Crew 3 have the opportunity to visit their 'home town' and as such the Ship's Company is excited about the chance to do so.  The main purpose of the visit will be to re-affirm GRIMSBY's Freedom of the Borough and to reinforce the bonds between the ship, crew and the people of Grimsby and the North-East Lincolnshire area as a whole.
The re-affirmation service will be held in the centre of Grimsby, outside the Town Hall on Monday 16 September, starting at 1130am. Public are invited to come show their support.
GRIMSBY will also provide a Ship Open to Visitors (SOTV) function during the visit whereby members of the public will be free to come aboard and learn about the ship and her capabilities, whilst also allowing the Ship's Company to explore their namesake town.
Armed Forces Champion for North East Lincolnshire, Alex Baxter, said: "It's a privilege and honour to have our Affiliate ship HMS Grimsby visit the town. We have a fantastic history in this area of supporting our military family, past, present and future. I'm immensely proud to be part of re-affirming the Freedom of the Borough ceremony and hope that the public will come support this too."
RECENT PROGRAMME
The ship and crew have been particularly busy on UK operations over the last few months and have logged several thousand miles in the conduct of their duties since moving onboard in May; by the end of September they expect to have completed a second circumnavigation of the UK within a four-month period.
HMS Grimsby recently supported events in Vlissingen, the Netherlands, to commemorate 75 years since the liberation of the country by UK and allied forces.  This included providing a guard to open a new memorial at Uncle Beach and participating in a naval parade of 11 Allied ships in the presence of HM King Willem-Alexander of the Netherlands.
After this GRIMSBY proceeded to London to support Defence and Security Equipment International (DSEI) at the ExCel Centre. The exhibition connects Governments, Armed Forces and industry, relationships which are essential in helping GRIMSBY and the Royal Navy to maintain a technological and fighting edge.
FUTURE PROGRAMME
Soon after the visit to Grimsby the ship will return to Faslane for a programmed maintenance period and a change of crew. GRIMSBY will then generate for a NATO deployment working with partners and Allies across NATO and Europe.