Illicit cigarettes and tobacco seized by Trading Standards
3:59 pm, Monday, 12th August 2019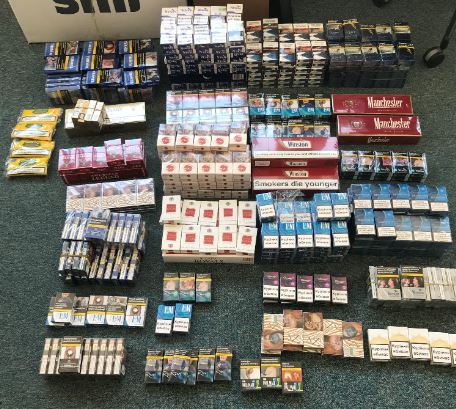 North East Lincolnshire Council's Trading Standards team have seized 15,460 cigarettes during a week-long operation in Grimsby.
Intelligence-led visits were carried out at a number of convenience stores and takeaway food outlets between 23 July and 30 July.
In total, 15,460 cigarettes and 77 pouches of hand rolling tobacco were seized during the operation, with a large proportion suspected to be counterfeit.
Councillor Ron Shepherd, portfolio holder for safer and stronger communities, said: "This discovery is just the latest in a continuing operation by Trading Standards to uncover illicit tobacco products in our borough.
"These products do not meet safety standards and are putting lives at risk.
"We do everything we can to catch these criminals and will ask magistrates for maximum sentences for the perpetrators.
"With the support of the public, we can bring an end to this trade.
"People can make a difference by reporting any suspicions they might have to Trading Standards. We need to keep the pressure up on those who sell it."
Investigations continue following the operation.
If you have any information relating to the sale or distribution of illicit cigarettes and tobacco in North East Lincolnshire, contact Trading Standards on (01472) 326299 (option 3).