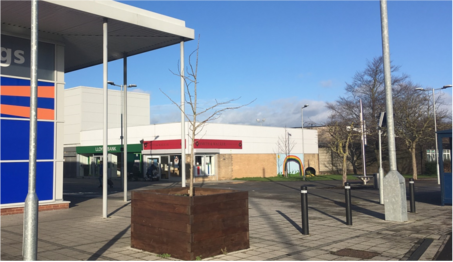 Voting is now open in the contest to choose a new piece of art for Immingham town centre.
Two artists have been shortlisted for the prize, and it's now up to you to decide the winner.
If you would like to be a part of Immingham history, this may be your chance.
The winning artist will be working directly with Immingham residents before the design is finalised, meaning contributions from residents will be incorporated into the finished artworks.
Multiple sessions will be held, so there will be ample opportunity to meet with the artists and contribute to the design.
Both artists have left a lot of scope for their designs to be influenced, and intend to complete multiple engagement sessions.
The finalised design will be installed outside the Kennedy Way Centre on Pelham Road.
Councillor Gaynor Rogers, portfolio holder for Culture, Heritage and Tourism said: "This is a great opportunity for local people to get involved in something they'll see day in, day out.
"There's plenty about the town that we can celebrate, but we want your thoughts and ideas so artists can work on what you, the community that live there, want.
"I await the results of this process with considerable interest."
The vote will run from 22 June – 9 July 2018. The winner will be announced shortly afterwards.
You can view the preliminary design submissions and cast your vote at www.nelincs.gov.uk/have-your-say