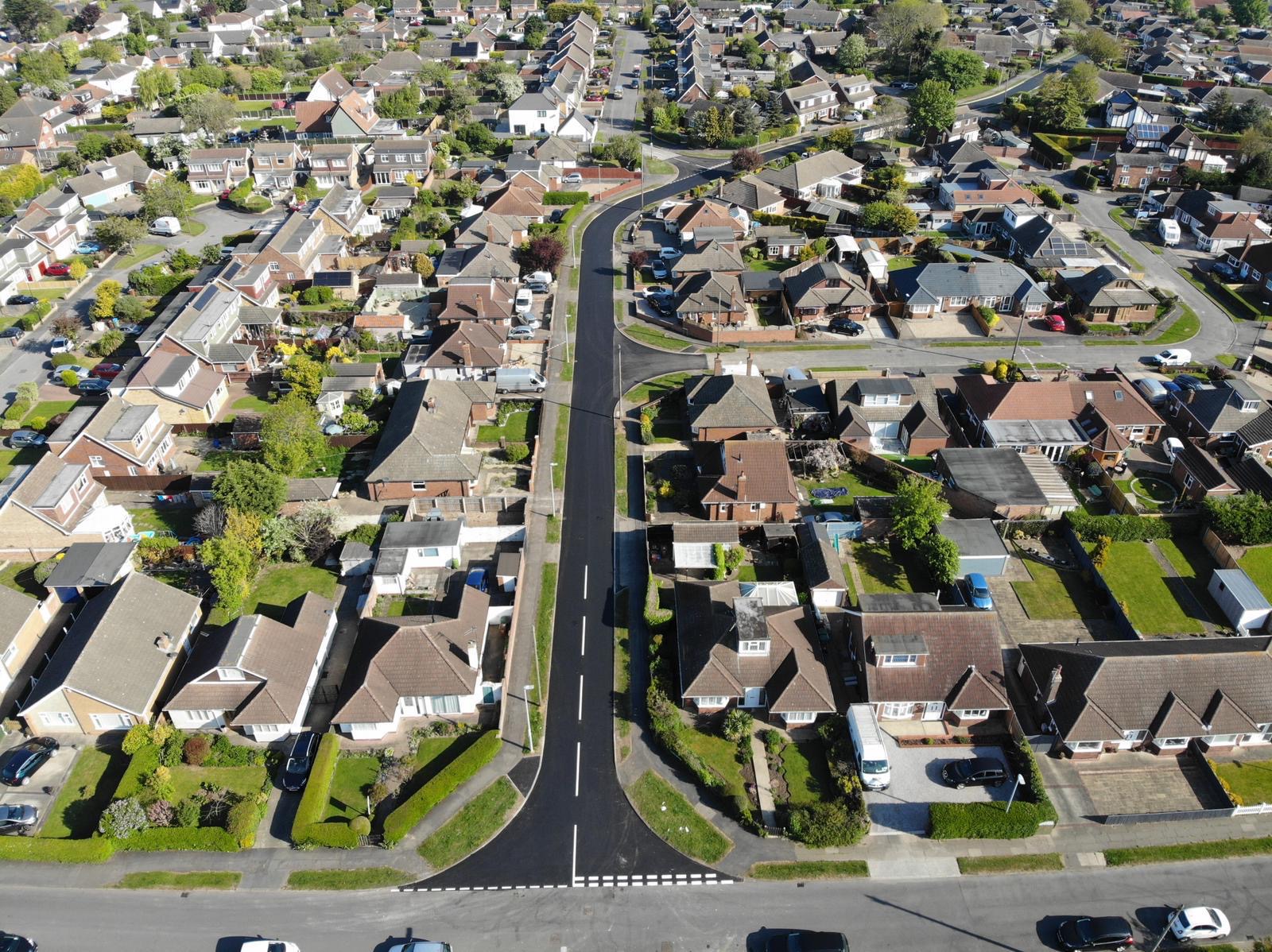 Works to resurface the carriageway and replace damaged drains and gullies on Fieldhouse Road, Humberston, are now complete.
Works initially started in March but were impacted by COVID-19 and delayed due to supply chain issues.
Following the re-start of works in April, the whole programme is now complete.
Works, which took place between Midfield Road up to just before the shops near to Lidgard Road, included full carriageway resurfacing and replacement of damaged drain gullies and kerbs
Councillor Stewart Swinburn, portfolio holder for environment and transport, said: "I would like to thank residents for their co-operation and understanding while these works were carried out.
"We took on board residents' concerns about the condition of the road and brought forward a package of works to address this. The improvements will now enhance the driving conditions on the road and make sure it remains in a good standard for years to come.
"Now works are complete, we have also placed restrictions on the road preventing utility companies carrying out works and digging up the new surface for the next two years, unless for emergency repairs or new connections to properties."
The works were managed and overseen by North East Lincolnshire Council's regeneration partner, ENGIE, with contractor Specialist Surfacing Ltd completing the works.
If you have issues or concerns related to roads, footpaths, temporary signals, parking or transport report them online at www.nelincs.gov.uk/road-repairs-and-maintenance.
Keep up to date with the latest roadworks taking place in North East Lincolnshire at www.nelincs.gov.uk/roadworks.