Jobs. Growth. Heritage. The Greater Grimsby Town Deal proposal
12:01 pm, Monday, 24th July 2017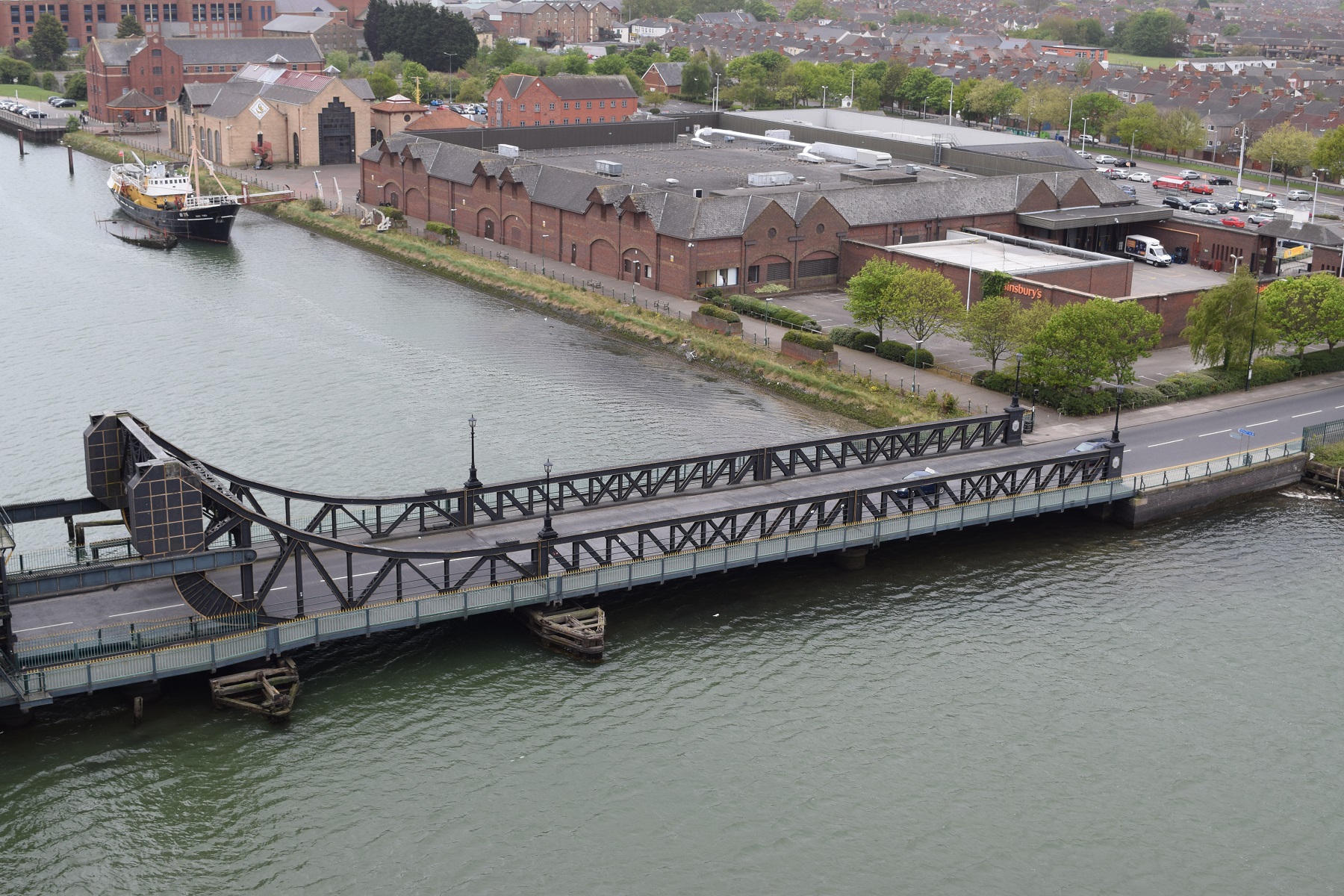 An ambitious multi-million pound plan for Greater Grimsby that could become the blueprint for how similar towns across the country work with central government on regeneration has been revealed by North East Lincolnshire Council.
The proposed Greater Grimsby town deal brings together some of the most influential people and organisations with connections to the area to regenerate Great Grimsby and develop the town's unique maritime heritage.
A report that sets out progress already made and the next steps to bring the plans to life will be discussed by the Council's cabinet on Monday 31 July.
Cabinet members will consider the next step in submitting a prospectus to central government.
The aims of the Greater Grimsby project over the next 10 years are clear:
To grow the local economy by than £216-million per year
Create up to 5,400 jobs across the Enterprise Zones and other key employment sites
Build 7,700 new homes
Increase North East Lincolnshire's contribution to UK plc
Transform the 'place offer' through the development of a new higher education presence, waterfront housing, cultural and leisure facilities through the redevelopment of historic sites including the Silo at Victoria Mills and the Kasbah at the Port of Grimsby.
Cllr Ray Oxby, leader of North East Lincolnshire Council, explained:
"It's a new 'place based' approach to the regeneration of towns. For the first time we've brought together key people from the public sector, from industry, from central government and others who share a vision for Great Grimsby's future.

"We have a Greater Grimsby board chaired by David Ross, one of the UK's most successful entrepreneurs, and its members include former Chancellor Lord Lamont, former Head of the Civil Service Lord Kerslake, representatives from major local employers Associated British Ports (ABP) and DONG Energy, and the area's MPs Melanie Onn and Martin Vickers.

"What we propose submitting to central government isn't just a bid for funding, it's an invitation to join us in a locally-led partnership to redevelop the town and increase our contribution to the national economy.

"In recent years we've seen a lot of news about City Deals and the Government's industrial strategy. What we're proposing, after months of talks with the Department for Communities and Local Government, is a new way of working with towns to deliver jobs and sustainable growth. It follows the work we did in preparing our bid for devolution and the discussions we've had with a wide range of significant players since then.

"As a council our role has changed. Our job in regeneration is to bring the right people with the knowledge, expertise, talent and cash together. We're in a position where we can broker partnerships and unite those with ambition and passion to do the best for North East Lincolnshire.

"For too long as a town we've had our back to the waterfront. It's time that we turn around and embrace it."
Greater Grimsby Board chairman David Ross added:
"With these plans we are setting our sights high for Grimsby. Our ambition is to make real changes to the town long-term, so that children growing up here know they can achieve great things, and are inspired by the place they live in.

"I have been enormously impressed by the drive and ambition of the Council and will do all I can to help make change happen."
Great Grimsby MP Melanie Onn said:
"It's great to have a project that is proactively taking a vision of our town's potential to the Government. It's vital that we capitalise on the Energy Estuary label, as well as generating investment into our town for residential, social and cultural renewal.

"I hope that Government Ministers will view this work positively and engage with constructive conversations with the local board to see this plan become a reality."
Cleethorpes MP Martin Vickers said:
"It's one of the Government's key aims to regenerate areas that have become 'left-behind' and in my discussions with Government ministers I'm encouraged that with the right set of proposals the Grimsby/Cleethorpes area could receive support that would achieve a major transformation of our towns.

"We have a Project Board with some extremely influential people; this together with ministerial support could deliver the change we all want to see. We've had too many false dawns; this time we might just pull it off."
Simon Bird, Regional Director for ABP Humber said:
"ABP's Port of Grimsby is an integral part of the community of Grimsby. We are incredibly proud of both its history and the exciting future we hope it will play in the local economy. Over the last few months, we have been working closely with North East Lincolnshire Council to shape our plans for preserving some of the historic buildings on the Port such as in the Kasbah whilst creating opportunities to attract new jobs and opportunities for the future."
Much of the proposed redevelopment is focused on underused areas around the Alexandra Dock waterfront, from the town centre to the Port of Grimsby, and builds on the plans for a new cinema and restaurant development at Riverhead.
The detail of the physical works will be revealed at a later date but will include a mix of housing, education, business, sport and leisure premises.
If successful, the Town Deal is likely to be phased over the next 10 years and will be subject to consultation with the public and other interested parties.
Cllr Peter Wheatley, portfolio holder for Regeneration, Assets, Skills and Housing, said:
"There's an appetite for change and a real sense of optimism about the town's potential. Our important location on the Humber Estuary and its proximity to offshore windfarm developments means we are in a prime position for our economy to thrive."
Cllr Jane Hyldon-King, portfolio responsible for culture and heritage, added:
"We're on the cusp of an exciting time for our borough. Like other post-industrial towns, Grimsby has its share of deprivation and that presents some unique challenges, but will not stop us thinking big and working with others to deliver on that thinking."
For more details about the cabinet meeting, visits www.nelincs.gov.uk/meetings/category/cabinet/