Independent Visitors scheme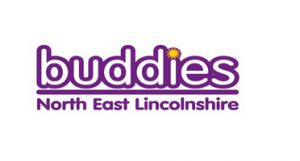 "Makes me happy when I speak and makes me feel safe and I stop worrying about it "
An Independent Visitor (IV) is a volunteer who befriends and visits a child or young person living in the care of the local authority. The service is also provided to those who have left care up to the age of 21.
Independent Visitors are hugely valued by the young people as they are often the only person involved in their lives that are not paid to be there. In North East Lincolnshire we currently have children and young people awaiting an Independent Visitor.
What does an Independent Visitor do?
An Independent Visitor will visit the child or young person on a monthly basis; with the aim of establishing a consistent, positive adult-child relationship.   An activity budget and travel expenses are provided each month. We ask that you can give a young person a few hours once a month just 9 or 10 times (more if you wish) and be their friend, provide consistency and create a positive friendship between you and the young person. This one-to-one relationship can involve anything fun from football in the park, seeing the latest film, ice skating or new things that the young person wants to try.  Many independent visitors have remained friends even after the young person leaves care.
What experience or qualifications do I need?
Experience of working with children and young people is not necessary as full training and support is provided at the beginning and throughout your involvement with the service. Applications are welcome from anyone over the age of 18 who has a genuine interest in the development and welfare of children. We will talk to you as part of the recruitment process about the skills and experience you have to offer and what you will need to provide.
Pippa Curtin or Lorren Hewson, Civic Offices, Cleethorpes, North East Lincolnshire, DN35 8LN
Email: advocacy@nelincs.gov.uk
Telephone: 01472 326292
Opening times: Monday to Thursday 8.30am to 5pm and Friday 8.30 am to 4.30 pm except bank holidays