Landlord fined £5,000 in hazardous housing crackdown
9:24 am, Tuesday, 11th April 2017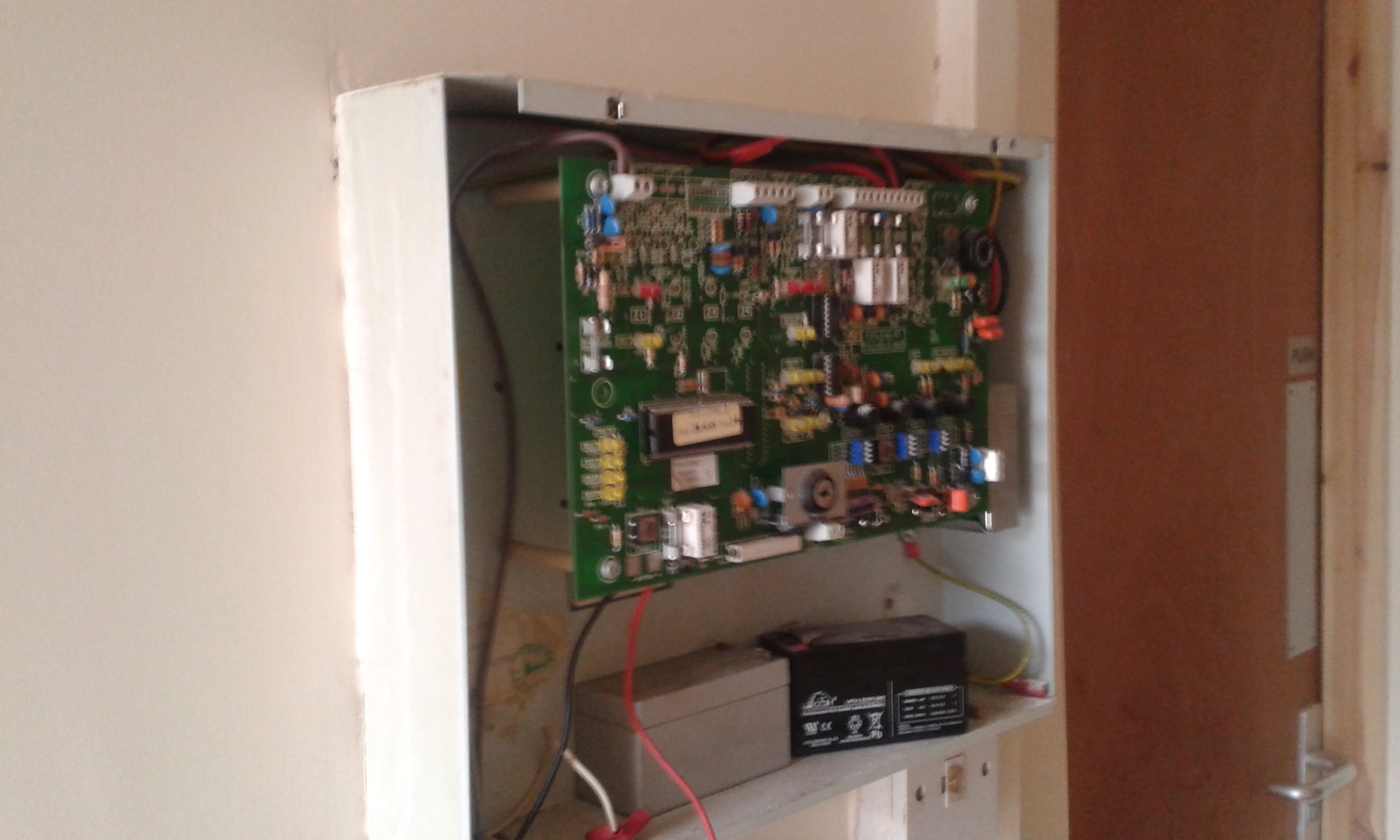 A landlord has been fined £5,000 as part of a crackdown against poorly managed and hazardous rented houses in multiple occupation (HMO) by North East Lincolnshire Council and its partner ENGIE.
Bhupendrakumar Chhotubhai Patel, owner of Camelot Guest House in Isaacs Hill, Cleethorpes, was found guilty of six offences related to him letting out the premise with insufficient fire protection and failing to manage the property correctly.
An HMO is a property where part of the accommodation is shared. It applies to both bedsit style housing and shared housing where a group of three people forming two households share a house or a flat. A person who lives in their own property and rents out more than two rooms to lodgers would own a HMO.
Housing enforcement officers visited the property with colleagues from Humberside Fire and Rescue on 30 August last year.
Officers found piles of rubble and an old fridge blocking the footpath from the back door that acted as a fire escape, defective and damaged fire doors and the fire alarms weren't working.
It was found to be in such a dangerous state that an emergency prohibition order was served effectively banning the property from being let. Patel told officers over the phone that he would move the three tenants immediately to another of his properties but they were still living there when officers visited again a week later.
The visits were part of an ongoing campaign against private rented properties – and especially HMOs – that fall below acceptable standards and are potentially putting tenants at risk.
Patel failed three times to attend an interview under caution and did not attend the hearing at Grimsby Magistrates' Court. He was found guilty in his absence of six offences under the Housing Act 2004. He was sentenced to a £5,000 fine, ordered to pay £200 costs and a £170 victim surcharge.
Cllr Peter Wheatley, cabinet member responsible for housing enforcement, said the court ruling sends out a very clear message, adding:
"This prosecution serves as a reminder to all landlords to make sure their HMOs meet the necessary legal fire requirement and managed correctly according The Management of Houses in Multiple Occupation Regulations and the LACORS Housing – Fire Safety Guidance. There's more information about this on our website, www.nelincs.gov.uk/housing.
"We're working with Humberside Fire and Rescue and other agencies to clampdown on landlords who put their tenants at risk in dangerous, substandard properties.
"Poor quality housing has all sorts of repercussions, not just on the quality of life of tenants, but also neighbouring properties and the wider community.
"If you're converting a property into bedsits or flats, it's vital that you consult with the Council's housing, building control and planning departments to check that they comply with the law. You could be putting lives at risk if you don't."
For more information visit www.nelincs.gov.uk/housing.
Deputy Chief Fire Officer Chris Blacksell from Humberside Fire and Rescue, added:
"As a service, our main priority will always be fire prevention, but the flagrant disregard for the safety of paying tenants in this case leaves us no option but to apply the full force of the law.
"We will not hesitate to do the same again and we hope that this verdict and significant fine sends a clear signal to other landlords that the safety of those in their properties has to be the number one priority. However, I would urge landlords to seek advice from us if they are unsure as to their responsibilities and our experienced team can help them comply with current fire safety legislation.
"HFRS works with businesses to ensure they are compliant or can achieve compliance within a specified time.
"HFRS urges business owners and those with responsibility for any premises, where the fire safety order applies, to ensure that they have conducted their fire risk assessment and that the fire precautions in place are adequate and maintained.
"HFRS are happy to help landlords to understand the legislation and meet the necessary safety standards for HMOs.
"A large majority of landlords are happy to work with the Fire Service, however, those who decide to ignore the advice and flout the law must understand we have a duty to investigate an, when necessary, prosecute."
The Council and its partner ENGIE are calling on the public to report suspicions about privately rented properties in the borough.
Problems people are asked to look out for include the following:
Overcrowding in private rented properties
Unsafe accommodation over commercial premises, such as flats with no fire escapes above takeaways
Unlicensed houses of multiple occupation (properties that have been divided up into bedsits without permission)
Landlords illegally evicting their tenants
To report concerns please call 01472 324777 or email homeimprovementteam@nelincs.gov.uk.
All reports will be handled sensitively and in the strictest confidence.