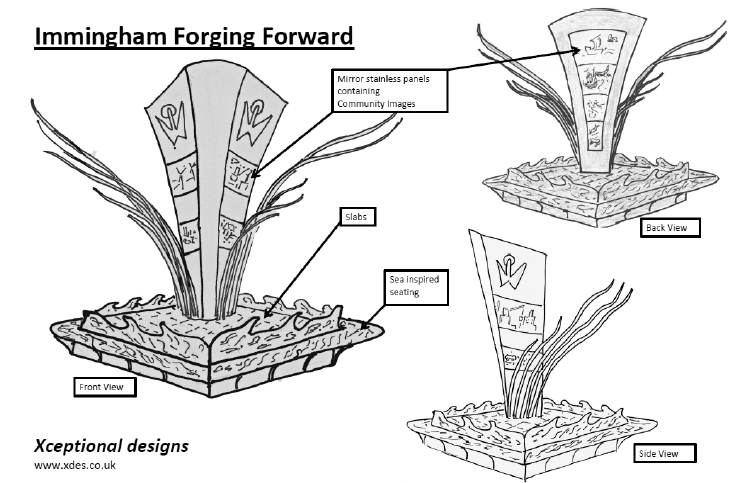 Immingham residents are being invited to help design a new art installation
Immingham Forging Forward was previously chosen by popular vote to be installed outside the Kennedy Way Centre.
Artists Pete Rogers and Alex Hallowes are already working on the sculpture, but they need residents' help to finalise the design.
People are being asked to choose the three themes they feel represent life in Immingham and the history of the town.
A display has been put up in Immingham library with sketches of potential designs proposed by members of the public.
The display allows people to leave suggestions for what they'd like to see added to the sculpture, and there are also questionnaires about the artwork to fill in.
Library submissions will be collected on Friday, meaning there's only a few days to make any suggestions.
Shops and businesses have also been asked for their views, and the best ideas could even make it into the finished piece.
Pete and Alex will also be sending letters to residents with information about the project and the next steps.
The suggestions need to be submitted by the end of October, so the design can be finalised.
More community events will be held in coming months, including workshops to work on the sculpture.
Residents will also be invited to make their mark on the sculpture by taking part in its construction – forming wire shapes which will be pressed into the steel monolith.
The four-metre tall artwork will be installed on Kennedy Way next year.
The design was chosen by the public earlier this year.