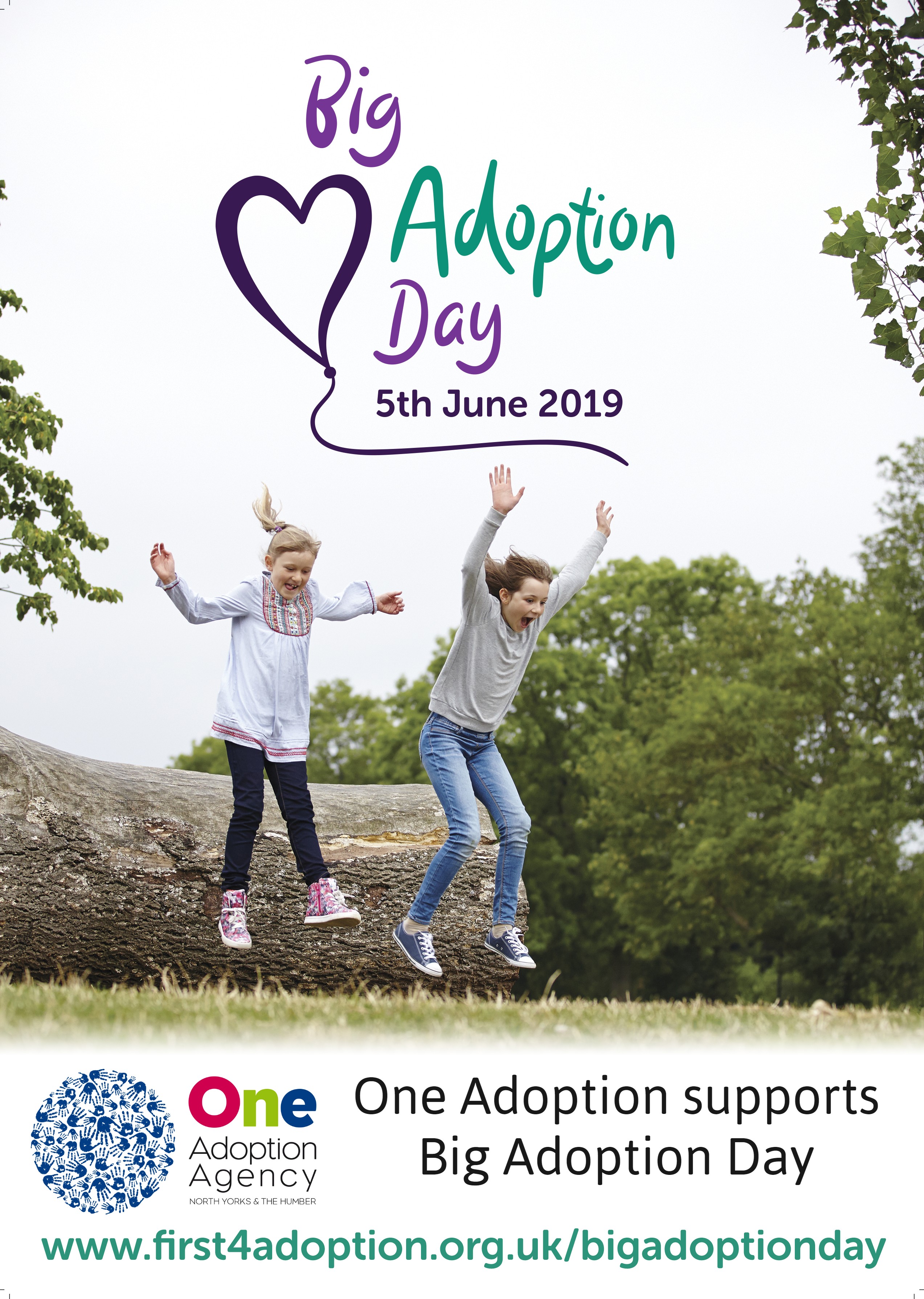 One Adoption North and Humber – North East Lincolnshire Council's regional adoption agency – is supporting this year's Big Adoption Day by sharing adoption stories from people who have already made the life-changing decision to start or grow their family through adoption.
On Big Adoption Day, Wednesday 5 June, One Adoption will be hosting a live Question and Answer session on Facebook to give anyone interested in adopting the chance to ask questions, find out about what is involved and to hear about the range of support that is available to adoptive families.
People who want to take part should log in to www.facebook.com/oneadoption between 8pm and 9pm to join in the conversation.
Suzie Grove, Head of Agency at One Adoption North and Humber said:
"Whilst we share our success stories, we are also aware of the children currently waiting for adoption, especially those waiting the longest. Children aged 2 or over or those who need to be placed with their brothers and sisters often wait longer, so we hope that Big Adoption Day will be the start of the adoption journey for someone who can offer the love, security and stability that these children need."
In order to encourage more people to consider adoption, One Adoption is sharing the stories of those who have already started their adoption journey, in support of Big Adoption Day.
A wide variety of real life adopter stories can be found at The One Adoption website: www.oneadoption.co.uk/north-humber/adoption-stories including Annie and Bob who adopted three sisters, Matt and James who adopted through an Early Permanence Placement and Kate and Alfie who adopted in later life.
Suzie added:
"We would love to hear from anyone interested in learning more about adoption. We need all kinds of different families to meet the varied needs of children across our region. As five councils working together we can speed up the adoption process for children in our care, and help children be matched to the right adoptive parents more quickly
"The team has lots of experience helping people create a family and are always on hand to answer your questions. This year we're sharing our adopters' stories so that anyone considering adoption can hear first-hand from our families and read about their adoption journeys."
One Adoption holds regular adoption information events across the region where people can hear about the kind of children who are waiting to be adopted and talk to adoption social workers to find out more.
The next information events in North Yorkshire and the Humber are:
Grimsby: Tuesday 4 June, 5pm to 7pm, Grimsby Town Hall, Lounge Bar, Town Hall Square. Recurring on the first Tuesday of every month. Please see the website for details: www.oneadoption.co.uk/north-humber/adoption-information-events 
Hull: Wednesday 12 June, 5.30pm to 7.30pm at The Guildhall, Alfred Gelder Street
York: Monday 2 July, 5pm to 6.30pm at City of York Council West Offices, Station Rise
By adopting through One Adoption parents are supported throughout the whole process by a highly experienced, dedicated adoption support team. There is a comprehensive programme of pre and post adoption training and support – from stay and play sessions to more in depth workshops and a new peer mentor scheme.