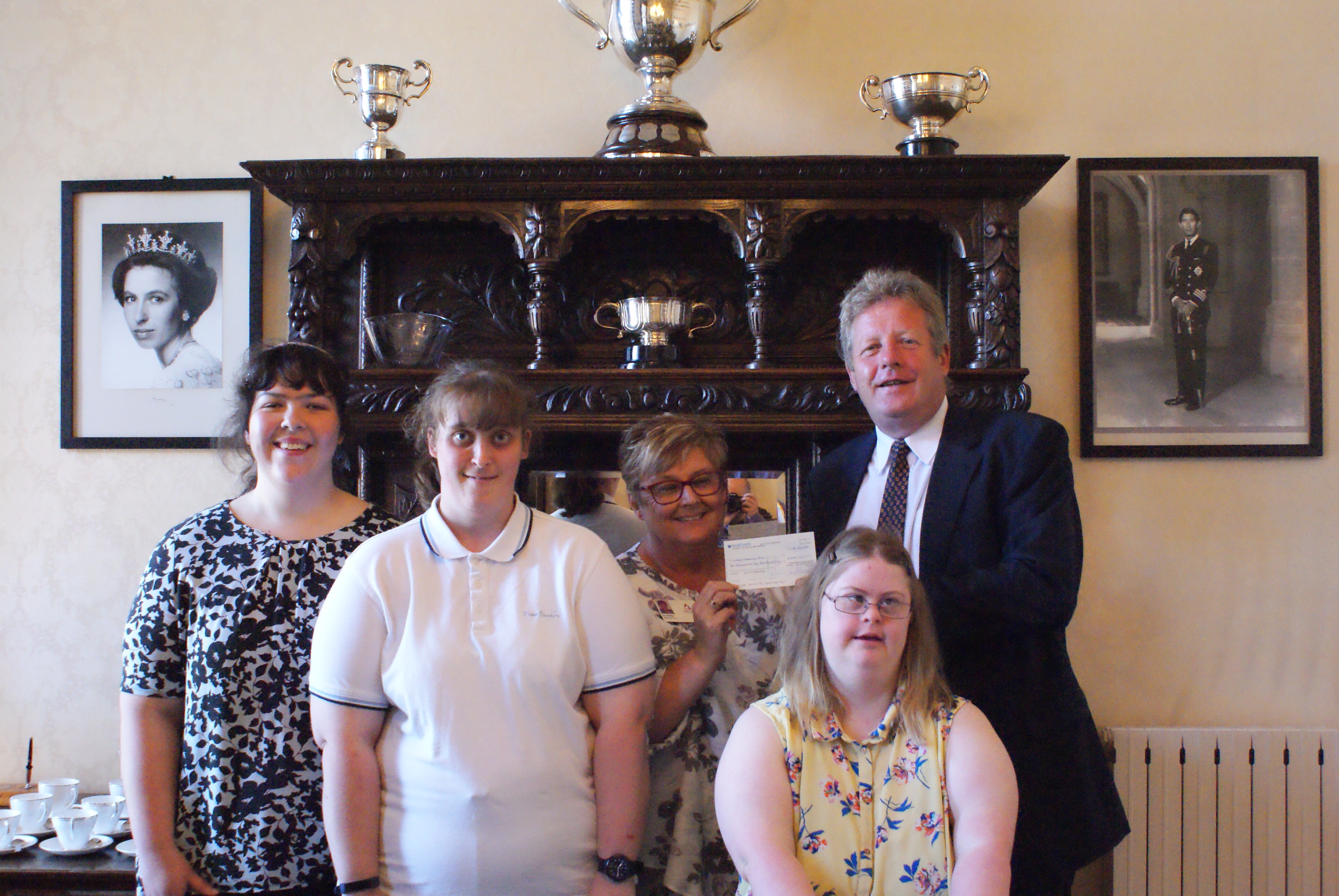 Two charities have received a share of money from the former mayor at ceremony at Grimsby Town Hall.
Cllr Ron Shepherd, the former Mayor of North East Lincolnshire, presented cheques in person to members of the charities.
Linkage and the Carers Support Service, the former mayor's chosen charities, were given a share of over £6000.
The first group to be honoured was the Carers Support Service, who provide support for North East Lincolnshire's 16,500 carers.
The group also works closely with the Young Carers team at North East Lincolnshire Council, to give young carers advice and support.
Linkage, a charity providing support to people with learning disabilities was the second recipient.
The charity delivers high-quality specialist education, care and employment support throughout North East Lincolnshire.
"These are two worthwhile charities who do valuable work for the community. I highly commend their efforts and look forward to seeing the work they do in the future."
David Wilson, Service Manager of the Carers Support Service, said: "Thanks to Cllr Shepherd for choosing us as one of his charities.
"The money raised will help us provide better training, we'll be able to train more carers, and ensure they can look after the person they care for safely."
Cllr Shepherd was previously the Mayor of North East Lincolnshire from May 2017 – May 2018.