Momentous moment as North East Lincolnshire Council adopts Local Plan
10:43 am, Friday, 23rd March 2018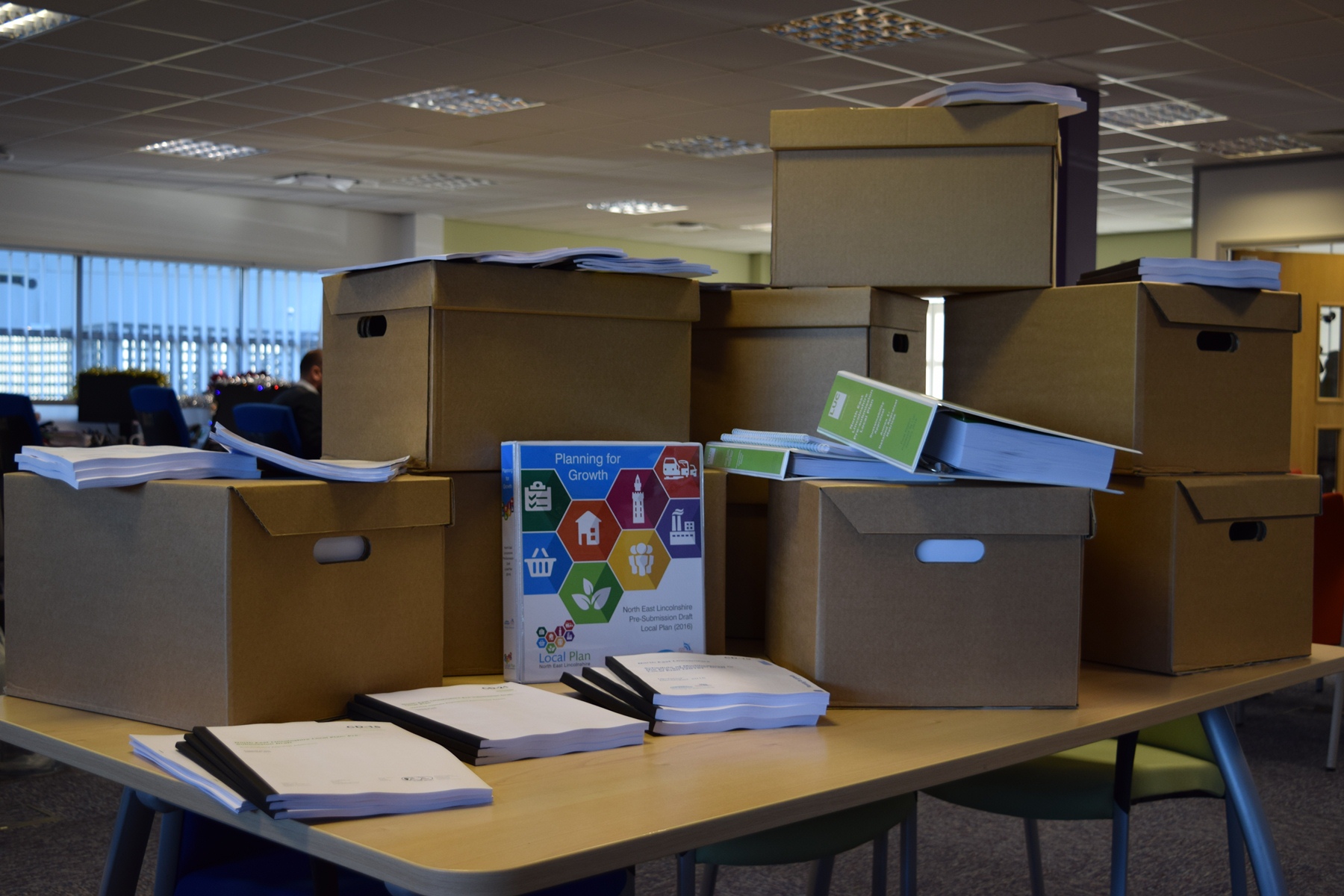 North East Lincolnshire Council last night adopted its Local Plan, an epic document that sets out the future development and growth of the area.
Members voted to adopt the Local Plan at last night's full council meeting at Cleethorpes Town Hall.
The Local Plan is the keystone policy document that establishes the platform for developers, investors, communities and partners to engage with us to help shape the place and local communities over the next 15 years.  It has been complied by the Council's regeneration partnership with ENGIE.
Key regeneration projects like the Greater Grimsby Town Deal and the South Humber Industrial Investment Programme (SHIIP) are inextricably linked to the Local Plan's ambition and growth projections.
Councillor Peter Wheatley, portfolio holder for Regeneration, Assets, Skills and Housing, at the Council, said:
"The Local Plan is the most important document we've had to consider for some time.

"It demonstrates our clear and ambitious vision, backed with reams of evidence and research, for how the area will develop and grow in a sustainable way in the coming years.

"It considers a range of interlinked elements that combine to influence not only the quality of life but also the quality of place, including health, jobs, infrastructure, environment and education, supporting the council's drive for a stronger economy and stronger communities.

"I'd like to thank everyone who has made a contribution to the document, from the officers at the Council and our partner ENGIE, to people, businesses and organisations who took an active part in the consultations."
The Local Plan was submitted to central government in December 2016 for independent examination following months of evidence gathering and public consultation.
In February the independent inspector gave her final report to the Council in February and concluded that it is both sound and legally compliant, subject to certain modifications.
Cabinet members approved the Local Plan at their meeting in March and it was considered by full council last night.
Cllr David Watson, portfolio holder for Energy and Environment, added:
"This has been a massive project and I'm happy to see that after many months of hard work our Local Plan has now been adopted.

"Community engagement has been key to the development of the Local Plan.

"We saw a really great turnout at consultation events and I'd like to take this opportunity to personally thank everyone who has taken part.

"The interest we've had during the development of the Local Plan shows there's a real sense of optimism about North East Lincolnshire and an appetite for change."

Research suggests North East Lincolnshire as a whole has the potential to attract around 9,000 jobs by 2032. Taking this into account, the plan estimates that 13,340 additional homes will need to be built in that time.
A copy of the Local Plan and the associated documents are available on the council's website. Visit www.nelincs.gov.uk/planning-and-development.