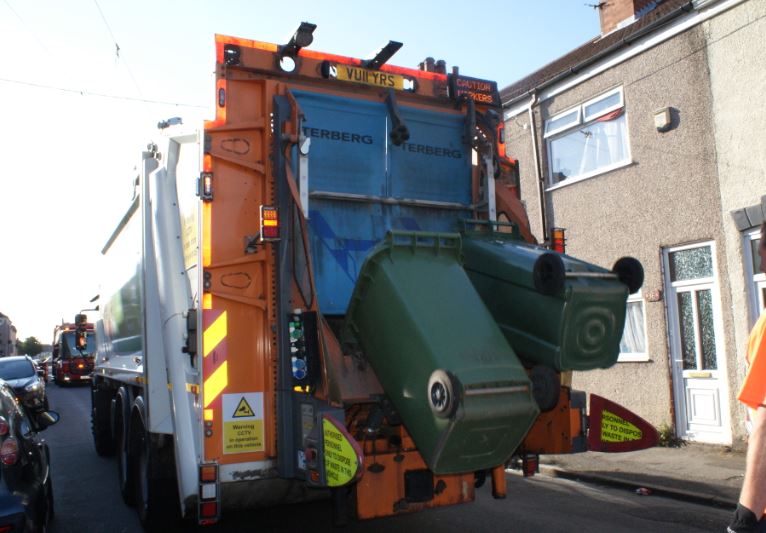 North East Lincolnshire Council has adopted a new Waste Management Strategy with the aim of putting the area up with the best in the country for recycling more and wasting less.
Cabinet members met on Wednesday 12 February to consider the strategy. It sets out the Council's priorities for the next 15 years for sustainable waste management.
People were invited to give their views on the strategy during a public consultation. A total of 4,805 people responded – the highest response rate the Council has ever had for a public consultation. Some of the main findings from the consultation include:
'Reducing plastic pollution on land and at sea' is the most important issues to solve, closely followed by 'Increasing our waste and recycling'.
64 per cent stated the lack of capacity in the boxes is the most restrictive on recycling more, followed by 41 per cent citing certain plastics are not accepted by the Council.
93 per cent of respondents agreed that the priorities laid out in the Draft Waste Strategy were the right focus.
The most important issue to solve was the lack of capacity in the bins and boxes. The second most important issue to solve was items that get wet or blown away.
That 'one recycling bin for all dry recycling' is the most important improvement desired by the public by a margin of 547 responses (55 per cent).
91 per cent of respondents said that they would like to recycle plastic trays, pots and tubs.
People were also asked for their preferred option for how the Council collects their dry recycling, such as paper and card, cans, glass bottles and jars, and plastic bottles. The three most popular options are:
One bin for mixed recycling and a separate box for glass. Both collected every other week
Two bins for recycling collected monthly
Two bins for recycling and a separate box for glass.
Two bins for recycling collected monthly had the highest number of people who said they strongly support it.
Cabinet members are due to consider the options when they meet on Wednesday 11 March.
Cllr Stewart Swinburn, portfolio holder for Environment and Transport at North East Lincolnshire Council, said:
"Our new strategy is bold and ambitious. We want the area to be up with the very best in the country in using our resources sustainably. This is a big challenge but by working together and following the priorities set out in the strategy we can make a big difference."
Cllr Swinburn added:
"I'd like to thank everyone who took the time to complete the survey. Your views have helped shape our ambitions waste strategy and will help us decide which collection method we roll out in North East Lincolnshire.
"Another important factor in making our decision will be the government's new resources and waste strategy, which is due to be published early this year.
"It's clear people care a great deal about the environment and what happens to their rubbish and recycling.
"It's also clear that a single collection system won't suit every property in North East Lincolnshire.
"We will need to look at other options for some households where there's little or no storage space for bins or boxes."
Cabinet members also considered two other reports that set out further improvements to the Council's waste and recycling service at Wednesday's meeting.
These proposed making changes to the Council's depot and Community Recycling Centre arrangements to bring the facilities up to date and make them more efficient.
More work will now be carried out on these proposals to be looked at again in more detail later in the year.