Pick up tips on reducing your waste at our Recycle Week roadshows
3:10 pm, Friday, 21st September 2018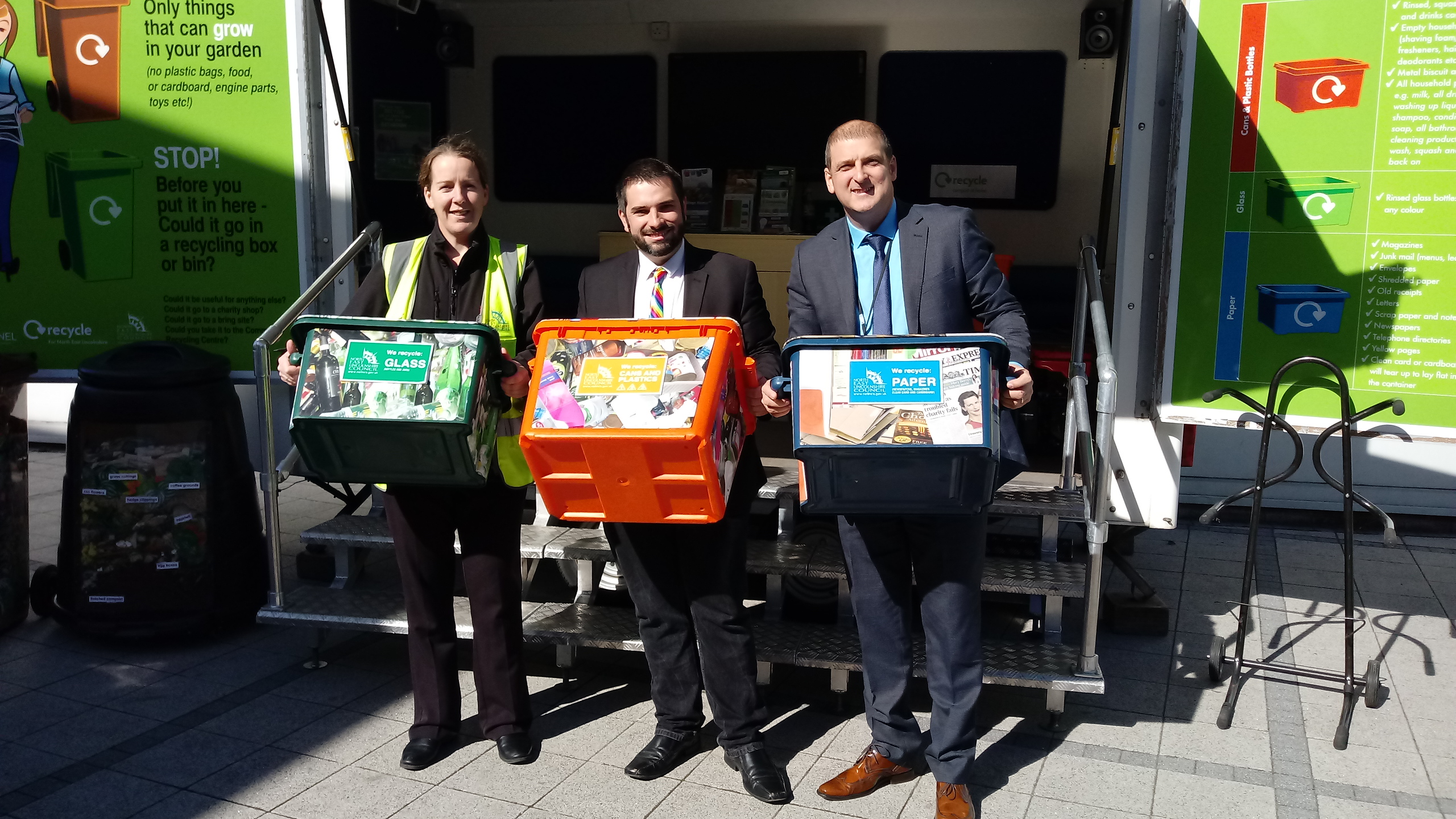 North East Lincolnshire Council is hitting the road to share hints and tips on how to recycle more and waste less during Recycle Week 2018.
Recycle Week runs from Monday 24 to Friday 30 September and this year's theme is 'Recycling. We do it because it matters'.
Meet the team and find out how you can do your bit to help the environment between 10am and 2pm at the following locations:
Monday 24 September, Kennedy Way, Immingham
Tuesday 25 September, St Peter's Avenue, Cleethorpes
Friday 28 September, Grimsby Top Town Market.
The team will be there to talk about what happens to your waste, how much of it is recycled and how little ends up in landfill (which is only 5.13% of total household waste collected).
They can help with questions about new recycle boxes and answer questions about waste and recycling.
The team will be on hand to give information and advice about what you can recycle and what goes in your green wheelie bin.
They will also have recipe leaflets which show you how to create tasty meals from leftovers.
Cllr Matthew Patrick, portfolio holder for Environment, Transport and Energy at North East Lincolnshire Council, said:
"We're encouraging people to recycle more and waste less because we want everyone to benefit from a clean, well-cared for environment that local people can be proud of.

"More and more of us are recycling – it's the most environmentally friendly way to deal with our rubbish."
Overview and Scrutiny Committee Chair Cllr Steve Beasant added:
"Keeping materials like plastic in use means we can prevent them polluting the environment.

"Everyone can help make a difference, find out more at one of our events next week."
Recycle Week is the UK's annual event to build awareness of, and encourage increased participation in recycling behaviour.
It is organised by WRAP under the Recycle Now brand and will take place this year in the last week of September (24-30 September).