Street naming and numbering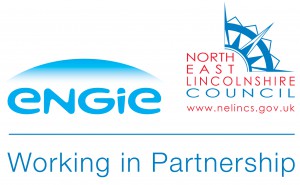 Find out more information about the naming of new streets and registering of properties
The address of your property is an important issue and the Council is responsible for the naming of streets and numbering of all properties in the Borough. This role is vital in ensuring that emergency services can locate an individual property out of around 84,000 addresses that make up North East Lincolnshire, it also ensures the postal services know where to deliver your mail. Many other organisations need to be able to locate and reference properties, such as the utilities (gas, electric and phone companies) and your bank.
Under Sections 64 and 65 of The Town Improvements Clauses Act 1847 the Council carries out statutory street naming and numbering duties, including:
Naming new streets;
Numbering new properties;
Renaming existing streets (subject to public consultation);
Renumbering buildings; and,
Maintaining the definitive record (Local Land and Property Gazetteer and Local Street Gazetteer) of all streets names and property addresses.
Further information about when and how to apply for street naming and numbering
The registration of a street name and property number is required for new residential dwellings, new commercial premises, conversions and changing the name of a property or business.
If you are undertaking a development or converting a property we recommend you contact us as soon as planning permission and building regulations have been granted so that we can provide you with advice on completing the application process.
Please note: streets involving royal connotations must be approved by both the council and Cabinet Office, if you intend on naming a street with the use of the word 'royal' or any royal connotations it is advised to submit your application as early as possible to avoid any potential delays.
Please include a description of the works, and provide the following information:
Planning application reference number*
Building regulations application number
Three alternative suggestions for street names, in order of preference (if creating a new street)
1:1250 ordnance survey location plan (see below for how and where to obtain the correct plan)
Site layout plan (for larger developments)
Applicants current postal address
*Please note: A street naming and numbering application can only be made valid if planning permission has been granted. Applications where planning permission has not been granted will be placed on hold until permission is granted.
Flats
When building or converting a property into flats the addressing convention for 'flat numbers' will be used not letter suffixes, for example:
Flat 1, 15 Victoria Street
Flat 2, Smith House, John Street
Change of name / adding an alternative property name
This is possible, subject to agreement from royal mail and the emergency services and providing there is no duplication in the immediate area. If a property has a number this number will still be the principal address of the property.
Postal delivery problems
If you have an address query or wish to register your property as an active address with both the council and royal mail please do not hesitate to contact us.
Ordnance survey maps
Information about how and where to obtain the correct location and block plans for a planning application, including ordnance survey maps, can be found on the use of ordnance survey mapping in connection with the submission of planning applications.
North East Lincolnshire Council has a legal responsibility for the naming of streets and numbering of properties
It maintains the local aspects of the National Land and Property Gazetteer (NLPG), a national database of around 30million addresses.
The amended street naming and numbering policy came into effect from September 2015 and is designed to provide clarity to developers and occupiers about how this is undertaken. The Policy also explains what to do in the event of a disagreement.
A copy of the amended street naming and numbering policy (2015) is available under the related document section of this page.
Street naming and numbering, New Oxford House, 2 George Street, Grimsby, North East Lincolnshire, DN31 1HB
Email: snn@nelincs.gov.uk
Telephone: 01472 323579
Opening times: by appointment only