Public Notice of Planning Applications – 04 April 2019
1:26 pm, Thursday, 4th April 2019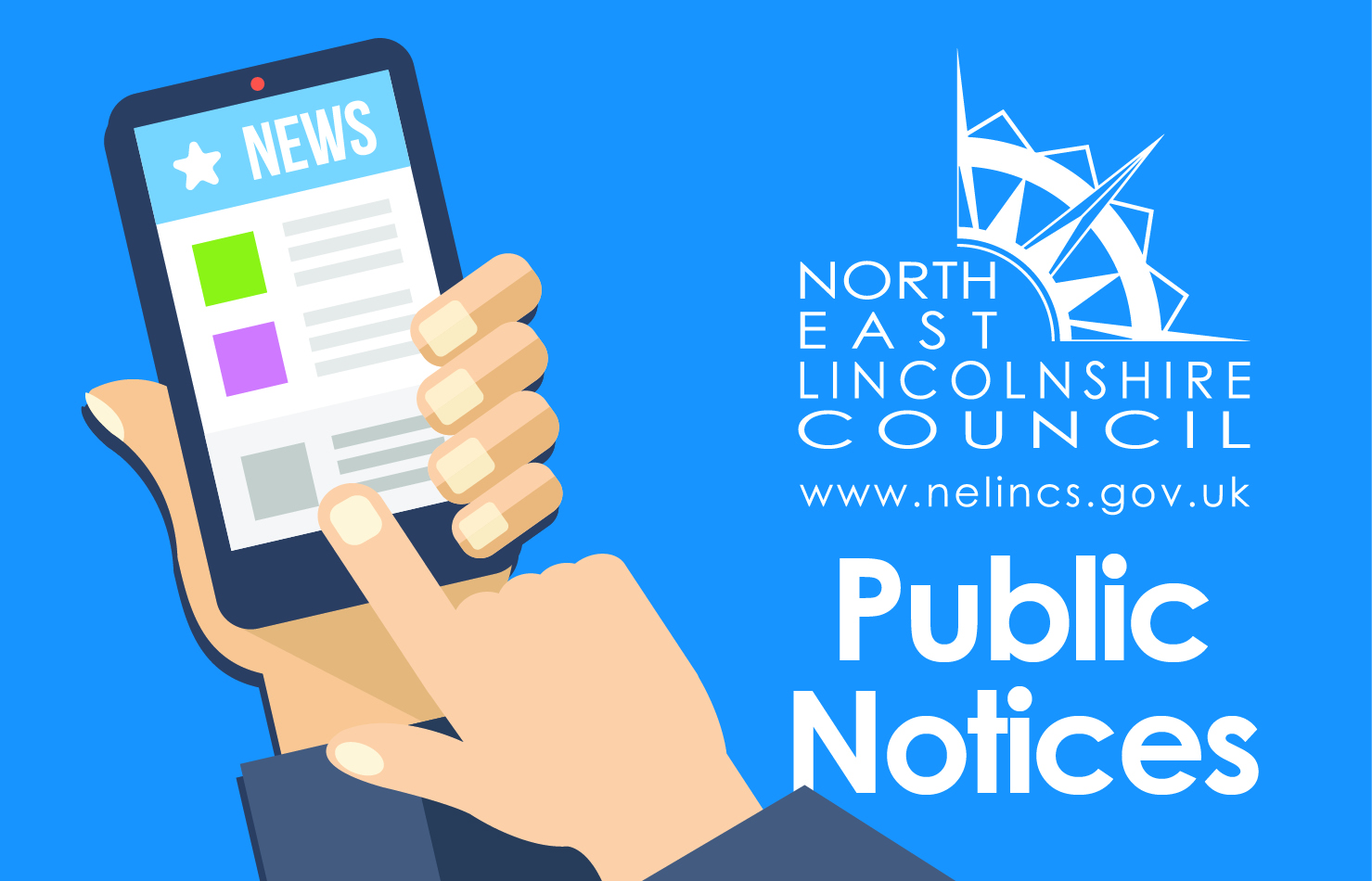 NORTH EAST LINCOLNSHIRE COUNCIL
Publicity of Planning & Related Applications
The applications set out in the Schedule below are required to be given wider publicity and public comment is invited.
Copies of the applications can be viewed on-line at http://www.nelincs.gov.uk/
The reason for publicising each application is indicated after the application number as follows:-
(01) Major Development; (03) Development affecting the setting of a Listed Building; (05) The proposed development would affect a public right of way; (09) Development affecting the Wellow Conservation Area; (10) Development affecting the Central Area Conservation Area; (12) Development affecting the Great Coates Conservation Area; (14) Development affecting the Humberston Conservation Area; (18) Development affecting the Cleethorpes Central Seafront Conservation Area;  (22) Development affecting tree(s) subject to tree preservation orders; (26) Development affecting the Irby-upon-Humber Conservation Area
S C H E D U L E
DM/0732/18/FUL Widen existing entrance and install electric wrought iron gate and 2.3 metre wall to front and side, Irby Mount, Church Lane, Irby Upon Humber-(03)(26)
DM/0206/19/FUL Variation of Condition 1 (Time Limit) attached to DM/0343/17/FUL to continue to use land as outdoor seating area, Lloyds, 76 Victoria Street, Grimsby-(10)
DM/0040/19/FUL Create new access within the plot and erect new two storey detached outbuilding with rooflights within the rear garden.  Retrospective permission also sought to retain existing detached timber outbuildings, with associated decking, balustrades and flue, 9 Kings Road, Cleethorpes-(22)
DM/0263/19/FUL Replace existing single glaze timber windows with new double glazed timber windows to the east and west elevations, Wendover Hall, Church Lane, Humberston-(03)(05)(14)
DM/0277/19/FUL Installation of replacement shopfront and door, 20 Sea View Street, Cleethorpes-(18)
DM/0221/19/FUL Install new stadium artificial grass pitch (AGP) in lieu of existing, with associated fencing, hardsurfaces, upgraded floodlighting system and structures with 3.5m high acoustic barrier to the south and western boundaries. Install new community AGP with associated structures, hardsurfaces, fencing, floodlighting and grass mound. Divert existing footpath. Upgrade floodlighting system to existing community AGP and adjust existing ball stop fencing. Install new vehicular access from Bradley Road to create a new one way circulation system and extend existing car park with new lighting columns, electrical charging points and landscaping. Re-arrange existing grass pitches, Bradley Football Development Centre, Bradley Road, Grimsby-(01)(22)
DM/0272/19/FUL Extension and alterations to roof including dormers and roof lights to rear to provide bedrooms at first floor, 25 The Avenue, Great Coates-(12)
DM/0281/19/FULA Erect a single storey rear extension with alterations, 5 Weelsby Road, Grimsby-(09)
Comments should be made:
On line at http://www.nelincs.gov.uk/ or by post to:
Development Management Services, New Oxford House, 2 George Street, Grimsby, DN31 1HB by 28th April 2019
Please Note: Signatures, telephone numbers and e-mail addresses attached to representations will not be shown on the Council's web site but your name and address will be displayed. Anonymous representations will not be taken into account ie if no name and address are supplied.
Director of Economy and Growth – Place
4th April 2019