Public Notice of Planning Applications – 09 April 2020
7:00 am, Thursday, 9th April 2020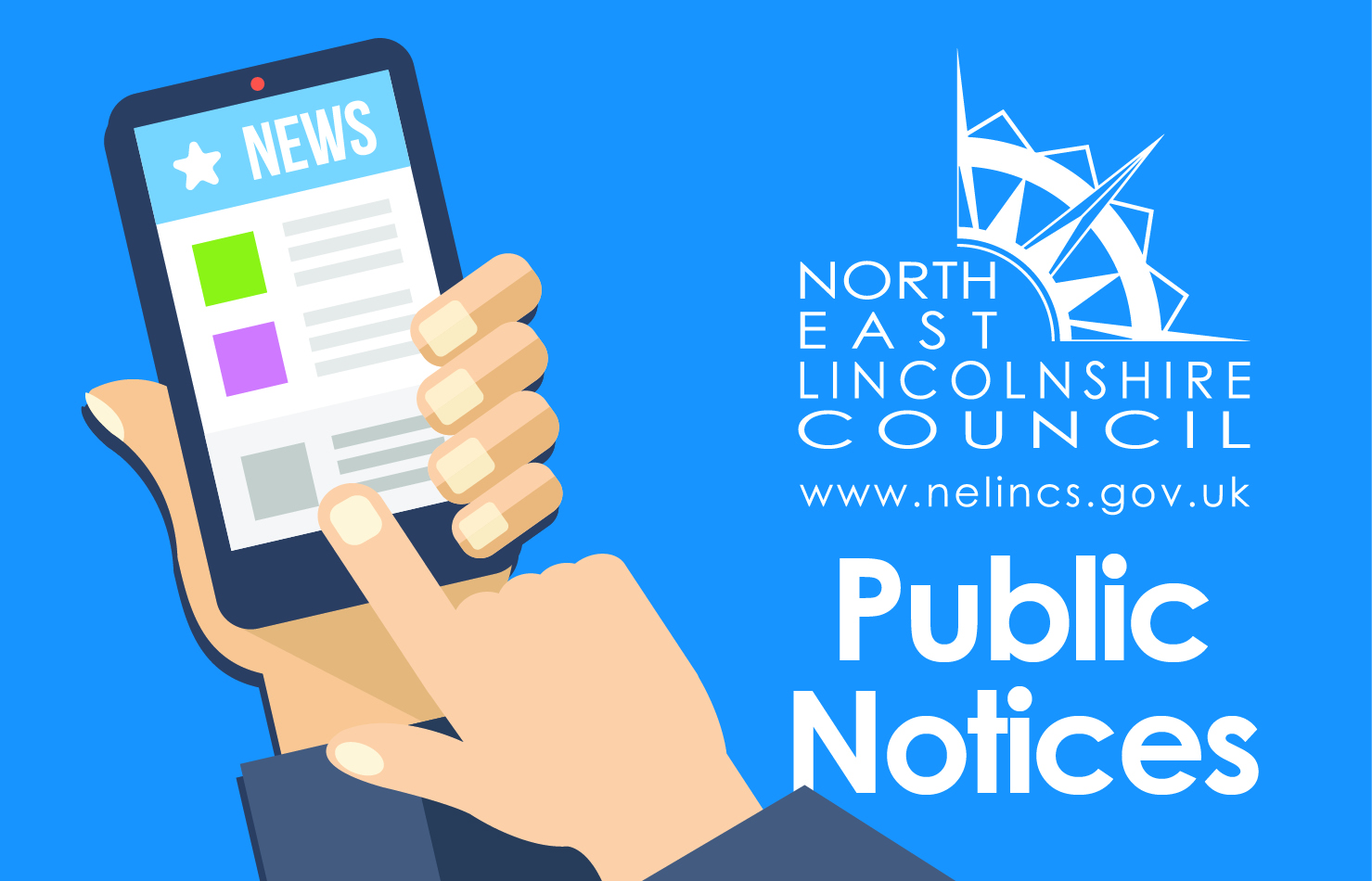 NORTH EAST LINCOLNSHIRE COUNCIL
Publicity of Planning & Related Applications
The applications set out in the Schedule below are required to be given wider publicity and public comment is invited.
Copies of the applications can be viewed on-line at North East Lincs Council
The reason for publicising each application is indicated after the application number as follows:-
(01) Major Development; (03) Development affecting the setting of a Listed Building; (05) The proposed development would affect a public right of way; (18) Development affecting the Cleethorpes Central Seafront Conservation Area; (24) Development proposals accompanied by an Environmental Statement;
S C H E D U L E
DM/0227/20/FUL Proposed alterations and extensions to existing fish processing factory and associated office block to include car parking and associated works (amended description), Plot 17, Estate Road 1, Grimsby- (01)
DM/0201/20/FUL Change of use of first and second floor from one residential unit (Use Class C3) to storage (Use Class B8), 2 Brighton Street, Cleethorpes-(18)
DM/0255/20/FUL Variation of condition 2 (Approved Plans) as granted on DM/1024/18/FUL (Change of use from flats and shop to bar at ground floor, flats to restaurant at first floor, partial demolition and erection of two storey extension to the rear, conversion of roof space at third floor to create additional flat to include dormers to front with various internal and external alterations) to retain bar/restaurant at ground floor and flats at first floor, second floor and roof space and omit two storey extension to rear and first floor restaurant, 21-22 Alexandra Road, Cleethorpes-(18)
DM/0664/19/FUL Development of a sustainable transport fuels facility, including various stacks up to 80m high, creation of new accesses, installation of pipe lines, rail link, associated infrastructure and ancillary works (Environmental Statement Addendum April 2020), land at Hobson Way, Stallingborough-(01)(03)(05)(24)
Comments should be made:
On line at  North East Lincs Council or by post to:
Development Management Services, New Oxford House, 2 George Street, Grimsby, DN31 1HB by 3rd May 2020
Please Note: Signatures, telephone numbers and e-mail addresses attached to representations will not be shown on the Council's web site but your name and address will be displayed.  Anonymous representations will not be taken into account ie if no name and address are supplied.
Director of Economy and Growth – Place
9th April 2020