Public Notice of Planning Applications – 10 January 2019
4:30 pm, Thursday, 10th January 2019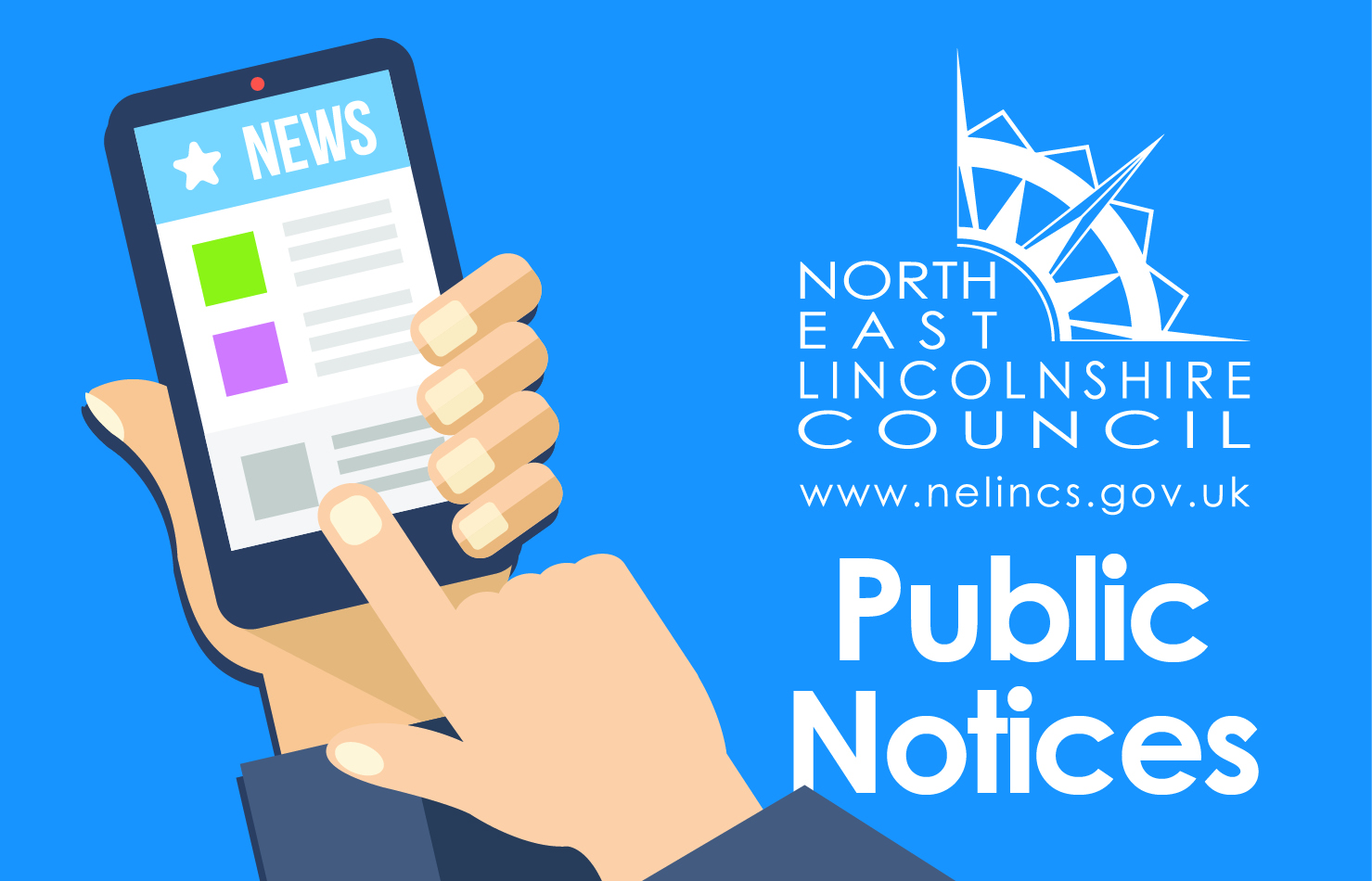 NORTH EAST LINCOLNSHIRE COUNCIL
Publicity of Planning & Related Applications
The applications set out in the Schedule below are required to be given wider publicity and public comment is invited.
Copies of the applications can be viewed on-line at http://www.nelincs.gov.uk/
The reason for publicising each application is indicated after the application number as follows:-
(01) Major Development; (02) Development affecting a Listed Building; (03) Development affecting the setting of a Listed Building; (09) Development affecting the Wellow Conservation Area; (10) Development affecting the Central Area Conservation Area; (20) Development affecting the Humberston Fitties Conservation Area; (22) Development affecting tree(s) subject to tree preservation orders
S C H E D U L E
DM/1071/18/FUL Partial change of use of 1st, 2nd and 3rd floor from library to educational facilities for university use, Grimsby Central Library, Town Hall Square, Grimsby-(03)(10)
DM/0006/19/FUL Variation application of condition 1 (Temporary Period) as granted on DM/1167/15/FUL (Variation of Condition 1 (Time Limit) on DC/787/12/PAR (Variation of Condition 1 of DC/765/09/PAR to extend the period for a further 3 years) to extend the use for a further 3 years) to extend use of land for a further 3 years, 31 Wellowgate, Grimsby-(09)
DM/1106/18/FUL Change of use from garden centre and store to events venue and bridal house and installation of replacement portable building, Floral Hall And Aviary, Peoples Park, Park Drive, Grimsby-(02)(03)(09)(22)
DM/1052/18/FUL Change of use of part of the former sports fields to the rear of Centre4 to create community farm incorporating animal shelters, landscaping including tree planting and 2 new 5-a-side football pitches, land associated with Centre4, Wootton Road, Grimsby-(01)
DM/0961/18/FULA Retrospective application for the erection of two areas of decking, erection of two stores to side elevation, re-cladding all elevations in timber, re-roof chalet, installation of a timber framed window to side and erection of picket fencing and gates to boundaries, 145 Humberston Fitties, Humberston-(20)
Comments should be made:
On line at http://www.nelincs.gov.uk/ or by post to:
Development Management Services, New Oxford House, 2 George Street, Grimsby, DN31 1HB by 3rd February 2019
Please Note: Signatures, telephone numbers and e-mail addresses attached to representations will not be shown on the Council's web site but your name and address will be displayed.  Anonymous representations will not be taken into account ie if no name and address are supplied.
Angela Blake – Director of Economy and Growth – Place
10th January 2019