Public Notice of Planning Applications – 13th September 2018
9:00 am, Thursday, 13th September 2018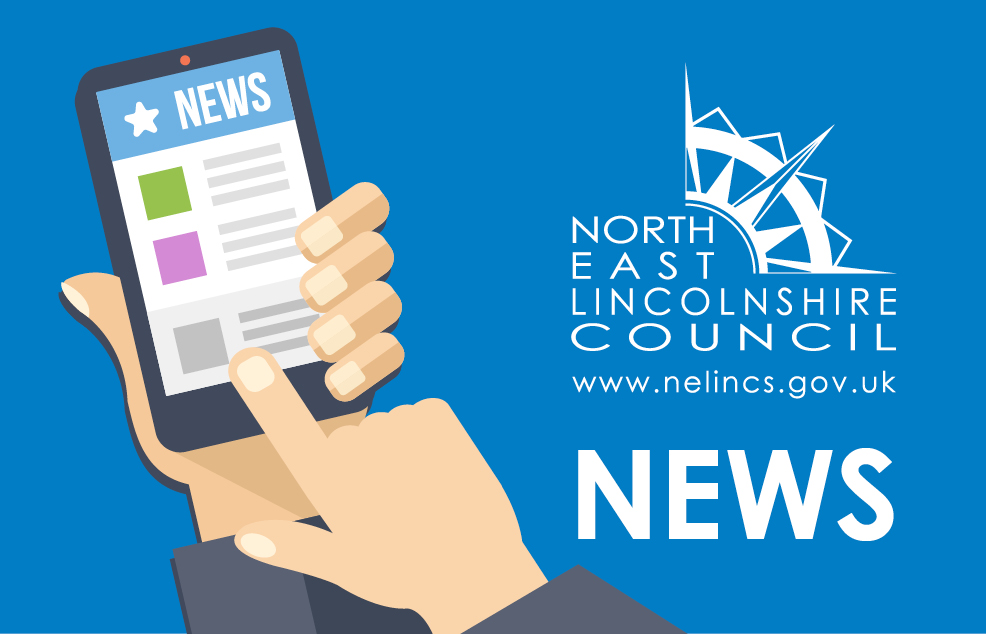 NORTH EAST LINCOLNSHIRE COUNCIL
Publicity of Planning & Related Applications
The applications set out in the Schedule below are required to be given wider publicity and public comment is invited.
Copies of the applications can be viewed on-line at http://www.nelincs.gov.uk/
The reason for publicising each application is indicated after the application number as follows:-
(01) Major Development; (03) Development affecting the setting of a Listed Building; (04) The proposed development does not accord with the provisions of the Development Plan in force in the area in which the land to which the application relates is situated; (05) The proposed development would affect a public right of way; (08) Development affecting the Scartho Conservation Area; (09) Development affecting the Wellow Conservation Area; (13) Development affecting the Waltham Conservation Area; (20) Development affecting the Humberston Fitties Conservation Area; (22) Development affecting tree(s) subject to tree preservation orders; (24) Development proposals accompanied by an Environmental Statement;  (27) Development affecting the Holme Hill Conservation Area
S C H E D U L E
DM/0568/18/FUL Erect community notice board, Notice Board, Humberston Fitties, Humberston-(20)
DM/0687/18/FUL Installation of two rapid electric vehicle charging stations to include equipment cabinet, bollards and associated works, Bannatyne Health Club And Spa, Humberston Avenue, Humberston-(22)
DM/0711/18/FUL Erect one dwelling with internal garage to include associated boundary treatments and landscaping, Plot 26, Humberston Avenue, Humberston-(22)
DM/0714/18/FUL Retrospective application to erect detached garden room to side for cake making business ancillary to main dwelling, 38 Langdale Avenue, Grimsby-(22)
DM/0718/18/FUL Amend opening hours from 9am to 5pm (as granted on DM/1207/15/PNC) to 10am to 10pm, 17 High Street, Waltham-(13)
DM/0719/18/FUL Erect single detached garage to rear of garden, 19 Church Lane, Waltham-(05)(09)
DM/0725/18/FUL Demolish existing kitchen to rear and erect single storey extension to rear to include the installation of rooflight, 240 Humberston Avenue, Humberston-(22)
DM/0463/17/FULA AMENDED SCHEME – Convert existing attached garage into studio, erect single storey extension to side to create new garage and retention of boundary fence to front, 23 Ferriby Lane, Grimsby-(08)(22)
DM/0728/18/OUT Outline planning application for the development of up to 525 residential dwellings together with an extra care facility for the elderly with up to 80 units with access to be considered, Highfield House, Stallingborough Road, Immingham-(01)(05)
DM/0628/18/FUL Partially demolish existing building and erect 20MWE waste to energy power generation facility and associated plant, machinery, parking and external works, Immingham Railfreight Terminal, Scandinavian Way, Stallingborough-(03)(24)(01)
DM/0704/18/FUL Conversion/alterations to existing residential care home and extension to outbuilding to provide 9 self-contained flats with parking landscaping and associated works, Eleanor House, 19 Eleanor Street, Grimsby-(03)(22)(27)
DM/0705/18/FUL Erect 5 dwellings with associated landscaping, access and boundary treatments, land rear of The Vicarage, Great Coates Road, Healing-(04)
DM/0662/18/FUL Demolish existing dwelling and erect dwelling with detached garage and associated works (amended site layout plan September 2018), Park Close, Ashby Lane, Ashby Cum Fenby- (22)
Comments should be made:
DN31 1HB by 7th October 2018
Please Note: Signatures, telephone numbers and e-mail addresses attached to representations will not be shown on the Council's web site but your name and address will be displayed.  Anonymous representations will not be taken into account ie if no name and address are supplied.
Angela Blake – Director of Economy and Growth – Place
13th September 2018