Public Notice of Planning Applications – 17 October 2019
9:00 am, Thursday, 17th October 2019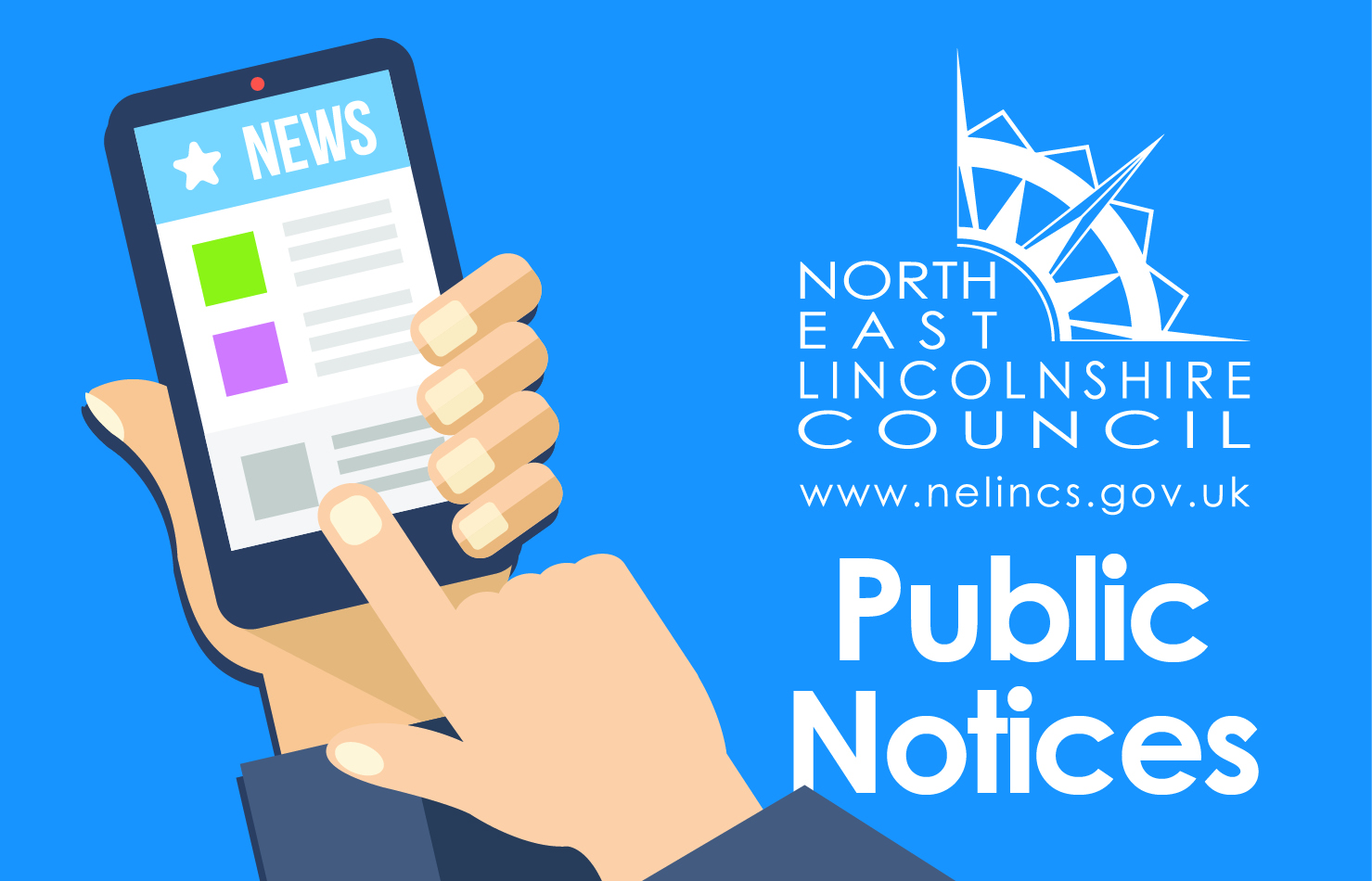 North East Lincolnshire Council
Publicity of Planning & Related Applications
The applications set out in the Schedule below are required to be given wider publicity and public comment is invited.
Copies of the applications can be viewed on-line at http://www.nelincs.gov.uk/
The reason for publicising each application is indicated after the application number as follows:-
(02) Development affecting a Listed Building; (03) Development affecting the setting of a Listed Building; (09) Development affecting the Wellow Conservation Area; (10) Development affecting the Central Area Conservation Area; (18) Development affecting the Cleethorpes Central Seafront Conservation Area; (22) Development affecting tree(s) subject to tree preservation orders
Schedule
DM/0872/19/FUL Replace existing steel framed gates and fixed side screen and  install new painted steel decorative gates and two fixed side screens, The Pier, Central Promenade, Cleethorpes-(18)
DM/0847/19/ADV Removal of 2no. 48-sheet advertising hoardings and installation of 1no. 48-sheet LED advertisement display advertising board to side of 100 Cleethorpe Road, Cleethorpe Road, Grimsby-(03)
DM/0840/19/FUL Installation of 132 solar pv panels to the roof, Civic Offices, Knoll Street, Cleethorpes-(03)(18)
DM/0371/19/FUL Retrospective application for the installation of CCTV cameras, cigarette bins and lantern to front and replacement window to rear with various alterations, Tivoli Tavern, 14 Old Market Place, Grimsby-(02)(10)
DM/0887/19/FUL Erect a detached dormer bungalow with integral garage, 41 Humberston Avenue, Humberston-(22)
DM/0879/19/FUL Change of use of office to 4 flats to include removal of fire escape stairs, erect front boundary wall and railings, erect detached bike store and various associated external changes, 26 Dudley Street, Grimsby-(09)
Comments should be made:
On line at http://www.nelincs.gov.uk/ or by post to:
Development Management Services, New Oxford House, 2 George Street, Grimsby, DN31 1HB by 10th November 2019
Please Note: Signatures, telephone numbers and e-mail addresses attached to representations will not be shown on the Council's web site but your name and address will be displayed.  Anonymous representations will not be taken into account ie if no name and address are supplied.
Director of Economy and Growth – Place
17th October 2019