Public Notice of Planning Applications – 20 December 2018
9:00 am, Thursday, 20th December 2018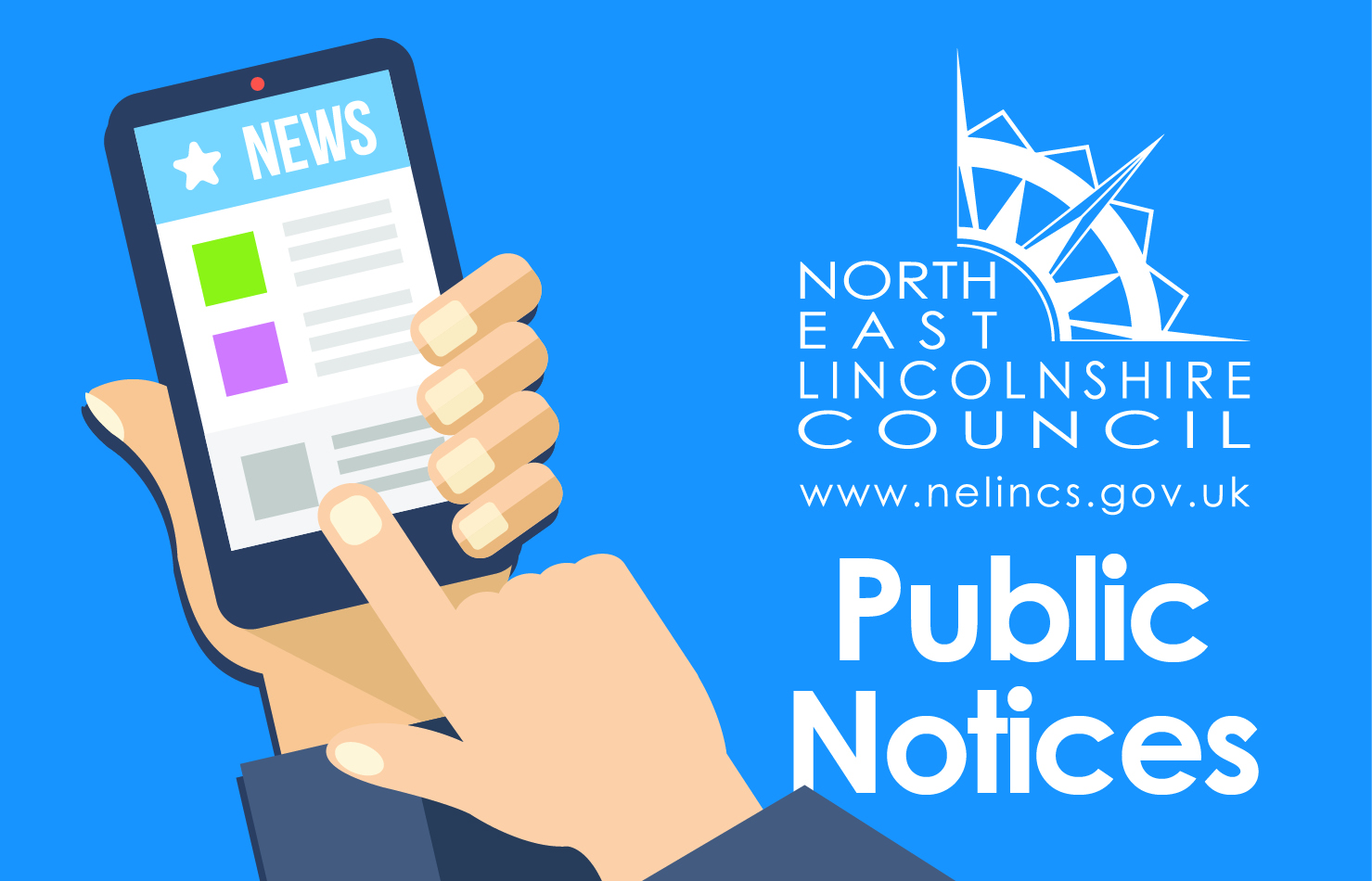 NORTH EAST LINCOLNSHIRE COUNCIL
Publicity of Planning & Related Applications
The applications set out in the Schedule below are required to be given wider publicity and public comment is invited.
Copies of the applications can be viewed on-line at http://www.nelincs.gov.uk/
The reason for publicising each application is indicated after the application number as follows:-
(01) Major Development; (03) Development affecting the setting of a Listed Building; (05) The proposed development would affect a public right of way; (08) Development affecting the Scartho Conservation Area; (20) Development affecting the Humberston Fitties Conservation Area; (22) Development affecting tree(s) subject to tree preservation orders
S C H E D U L E
DM/1035/18/FUL Change of use of land for the storage and distribution of steel containers include site office, parking, landscaping and associated works, land south of Wilton Road, Humberston- (01)
DM/0991/18/FUL Change of use of land from field to 18 holiday cabins with vehicle parking in association with the existing commercial lake, landscaping and environmental enhancements including enlargement of balancing pond, Willow Lakes Leisure Park, Barton Street, Ashby Cum Fenby, Grimsby-(01)(05)
DM/0969/18/ADV Display 1 non illuminated fascia sign, 41A Waltham Road, Grimsby-(08)
DM/1022/18/ADV Display one internally illuminated freestanding totem sign and three internally illuminated individual lettering signs, Westermost Rough O And M Facility, Wharncliffe Road North, Grimsby Docks, Grimsby-(03)
DM/1043/18/FULA Retrospective application for the retention of UPVC framed windows and doors, horizontal plastic cladding and metal cap to existing flue, 184 Humberston Fitties, Humberston-(20)
DM/0916/18/FUL Variation application of condition 2 (Approved Plans) pursuant to DM/0270/15/FUL (Demolish existing stable block and erect detached dwelling with solar panels and detached garage) to reposition solar panels and rear rooflights and install flue, Garth Cottage, Main Road, Ashby Cum Fenby-(22)
DM/1030/18/FUL Erection of 5 dwellings to include new access, garaging and landscaping, land rear of 20-24, South Marsh Road, Stallingborough- (22)
Comments should be made:
On line at http://www.nelincs.gov.uk/ or by post to:
Development Management Services, New Oxford House, 2 George Street, Grimsby, DN31 1HB by 13th January 2019
Please Note: Signatures, telephone numbers and e-mail addresses attached to representations will not be shown on the Council's web site but your name and address will be displayed.  Anonymous representations will not be taken into account ie if no name and address are supplied.
Angela Blake – Director of Economy and Growth – Place
20th December 2018