Public Notice of Planning Applications – 20 September 2018
9:00 am, Thursday, 20th September 2018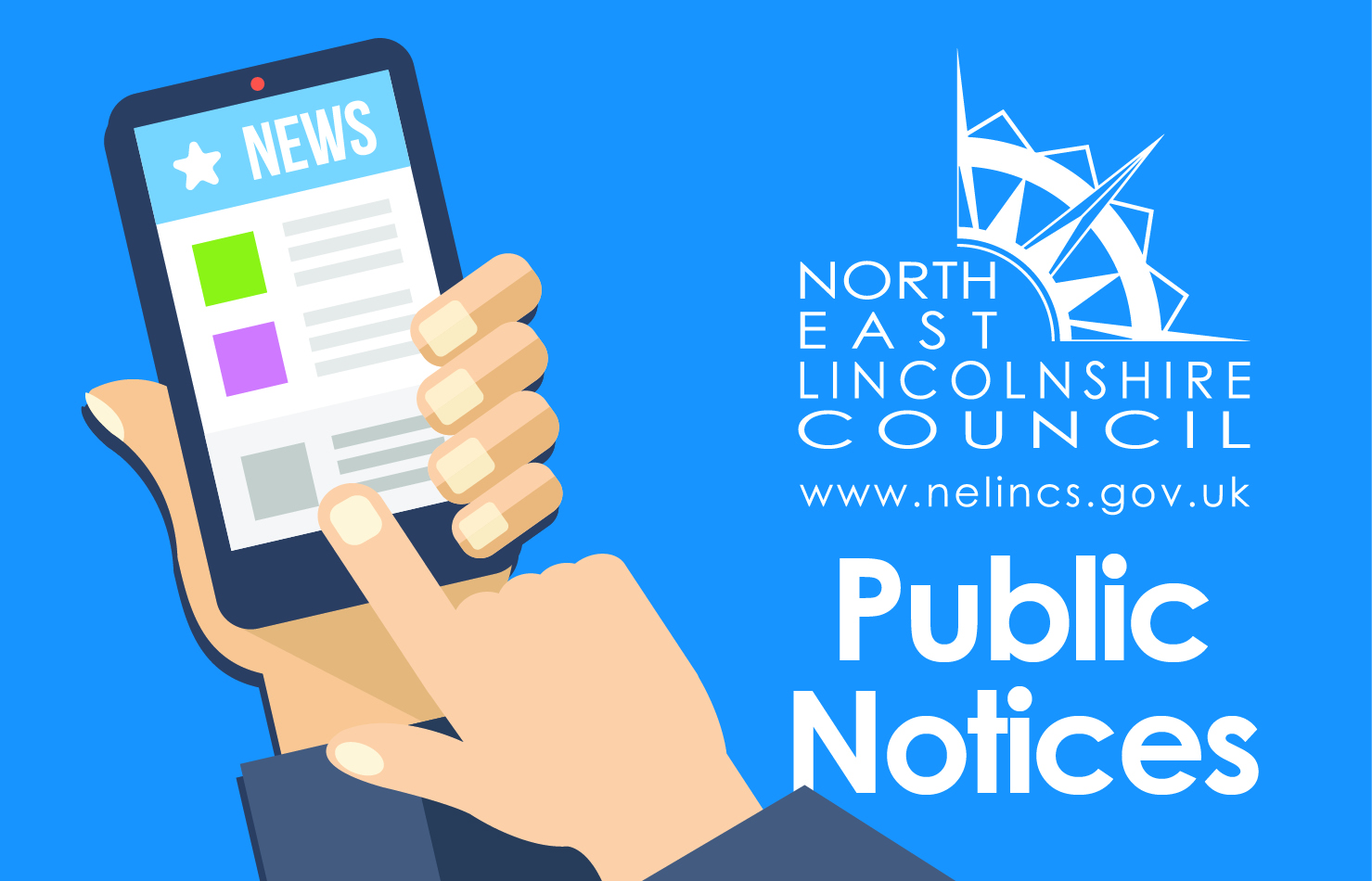 NORTH EAST LINCOLNSHIRE COUNCIL
Publicity of Planning & Related Applications
The applications set out in the Schedule below are required to be given wider publicity and public comment is invited.
Copies of the applications can be viewed online at http://www.nelincs.gov.uk/
The reason for publicising each application is indicated after the application number as follows:-
(01) Major Development; (05) The proposed development would affect a public right of way; (08) Development affecting the Scartho Conservation Area; (20) Development affecting the Humberston Fitties Conservation Area; (22) Development affecting tree(s) subject to tree preservation orders
S C H E D U L E
DM/0702/18/FUL Demolition of existing social services building and erection of a residential development of 17 dwellings with associated accesses, landscaping and boundary treatments, The Cedars, Eastern Inway, Grimsby-(01)(22)
DM/0701/18/FUL Demolish existing conservatory and lean to extension and erect single storey extension to side with accommodation in roof space and installation of rooflights and first floor extension to side, 27 Oak Road, Healing-(05)
DM/0713/18/REM Reserved Matters Application pursuant to DM/0937/15/OUT (Outline application for residential development for up to 131 dwellings with Step Down Care Unit (approximately 40 bedrooms), Assisted Living Unit (approximately 80 bedrooms), Retirement Living Unit (approximately 59 apartments), NHS Trust Accommodation (approximately 125 apartments & 96 student bedrooms) and club house, with means of access to be considered), Diana Princess Of Wales Hospital, Forsythia Drive, Grimsby-(01)(05)(08)
DM/0553/18/FUL Erect single storey extension to side to include replacement wooden windows and UPVC doors and installation of decking to side of garden, 168 Humberston Fitties, 8th Avenue, Humberston-(20)
Comments should be made:
On line at http://www.nelincs.gov.uk/ or by post to:
Development Management Services, New Oxford House, 2 George Street, Grimsby, DN31 1HB by 14th October 2018
Please Note: Signatures, telephone numbers and e-mail addresses attached to representations will not be shown on the Council's web site but your name and address will be displayed.  Anonymous representations will not be taken into account ie if no name and address are supplied.
Angela Blake – Director of Economy and Growth – Place
20th September 2018