Public Notice of Planning Applications – 23 April 2020
9:00 am, Thursday, 23rd April 2020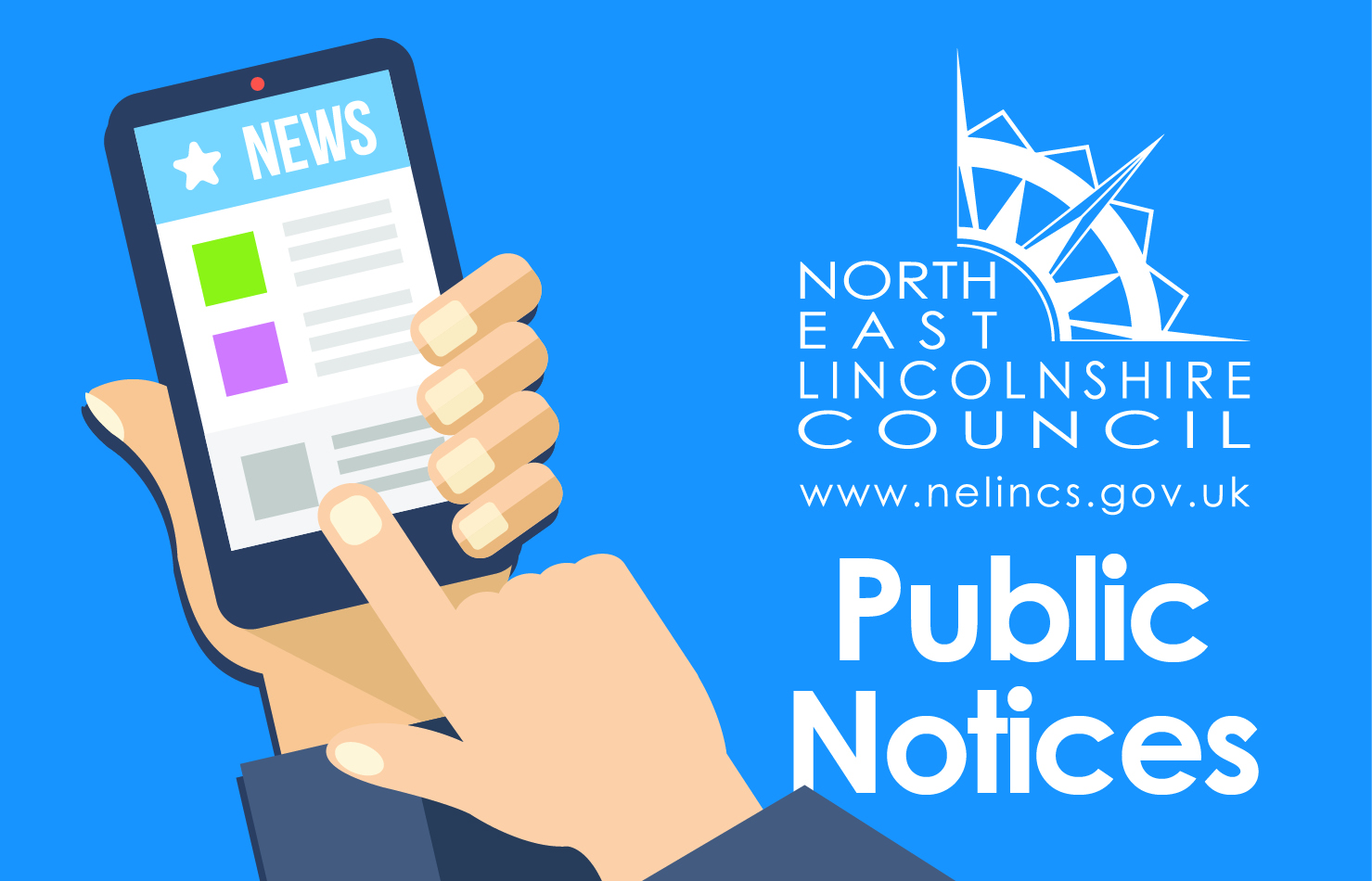 NORTH EAST LINCOLNSHIRE COUNCIL
Publicity of Planning and Related Applications
The applications set out in the Schedule below are required to be given wider publicity and public comment is invited.
Copies of the applications can be viewed online at www.nelincs.gov.uk.
The reason for publicising each application is indicated after the application number as follows:-
(01) Major Development; (08) Development affecting the Scartho Conservation Area; (18) Development affecting the Cleethorpes Central Seafront Conservation Area
SCHEDULE
DM/0143/20/PNC Prior notification for change of use from shop to café, 49 Sea View Street, Cleethorpes-(18)
DM/0279/20/FUL Erect Aldi food store (Use Class A1) to include car park, landscaping and associated works, land at Matthew Telford Park, Grimsby-(01)
DM/0287/20/FUL Installation of side and rear dormer to create living accommodation at second floor to include roof light and juliet balcony, 52 St Giles Avenue, Grimsby-(08)
DM/0212/20/REM Reserved matters application following DM/1144/19/OUT (Variation application for Condition 3 (Accordance with Design and Access Statement), 4 (Tollbar Roundabout Works), 6 (Offsite Highway Works) and 13 (Approved Plans) and removal of Condition 5 (School Car Park) pursuant to DM/0118/15/OUT (Outline application with access to be considered for residential development (of up to 400 dwellings) including the provision of a small corner shop, open space and associated infrastructure) in accordance with highway works clarification plans received by the Local Planning Authority on 17th January 2020) to erect 239 dwellings with associated works, land at Louth Road, New Waltham-(01)
Comments should be made:
Online at www.nelincs.gov.uk or by post to:
Development Management Services, New Oxford House, 2 George Street, Grimsby, DN31 1HB by 17th May 2020
Please Note: Signatures, telephone numbers and e-mail addresses attached to representations will not be shown on the Council's web site but your name and address will be displayed.  Anonymous representations will not be taken into account ie if no name and address are supplied.
Director of Economy and Growth – Place
23rd April 2020