Public Notice of Planning Applications – 25 October 2018
9:00 am, Thursday, 25th October 2018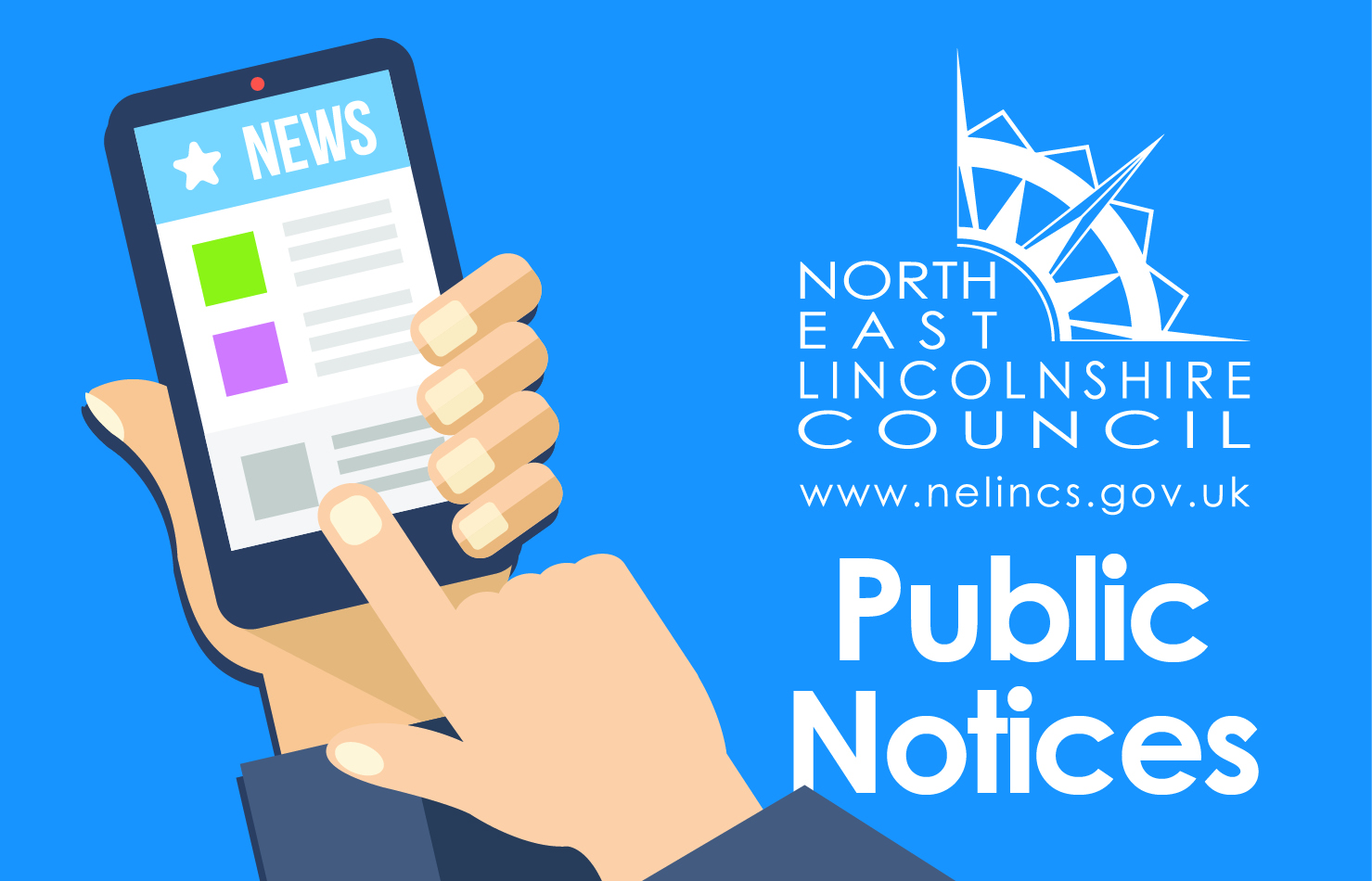 NORTH EAST LINCOLNSHIRE COUNCIL
Publicity of Planning & Related Applications
The applications set out in the Schedule below are required to be given wider publicity and public comment is invited.
Copies of the applications can be viewed online at http://www.nelincs.gov.uk/
The reason for publicising each application is indicated after the application number as follows:-
(01) Major Development; (03) Development affecting the setting of a Listed Building; (04) The proposed development does not accord with the provisions of the Development Plan in force in the area in which the land to which the application relates is situated; (05) The proposed development would affect a public right of way; (10) Development affecting the Central Area Conservation Area; (18) Development affecting the Cleethorpes Central Seafront Conservation Area;  (22) Development affecting tree(s) subject to tree preservation orders
S C H E D U L E
DM/0748/18/FUL Extension and refurbishment of Kennels, erection of Day Care Centre for dogs, isolation unit and erection of single storey extensions to front and rear of bungalow, Waithe Lane Kennels, Waithe Lane, Brigsley-(04)
DM/0883/18/FULA Conversion of roof space to provide additional accommodation, installation of front and rear dormers to include roof lift and installation of roof canopy and replacement bay window to front, Wold View, Waithe Lane, Brigsley-(03)(22)
DM/0807/18/ADV Display 4 non illuminated fascia signs and non illuminated internal vinyl signs, New Oxford House, 2 George Street, Grimsby-(03)(10)
DM/0826/18/FUL Demolish existing storage building, re siting of waste and ventilation equipment and erect extension to form store and guillotine room, Lenzing Fibers Ltd, Energy Park Way, Grimsby-(01)(05)
DM/0738/18/FUL Retrospective application for the permanent siting of three timber frames housing postcard artwork, Oddballs Crazy Golf, Central Promenade, Cleethorpes-(18)
Comments should be made:
On line at http://www.nelincs.gov.uk/ or by post to:
Development Management Services, New Oxford House, 2 George Street, Grimsby, DN31 1HB by 18th November 2018
Please Note: Signatures, telephone numbers and e-mail addresses attached to representations will not be shown on the Council's web site but your name and address will be displayed.  Anonymous representations will not be taken into account ie if no name and address are supplied.
Angela Blake – Director of Economy and Growth – Place
25th October 2018