Public Notice of Planning Applications – 28 March 2019
9:00 am, Thursday, 28th March 2019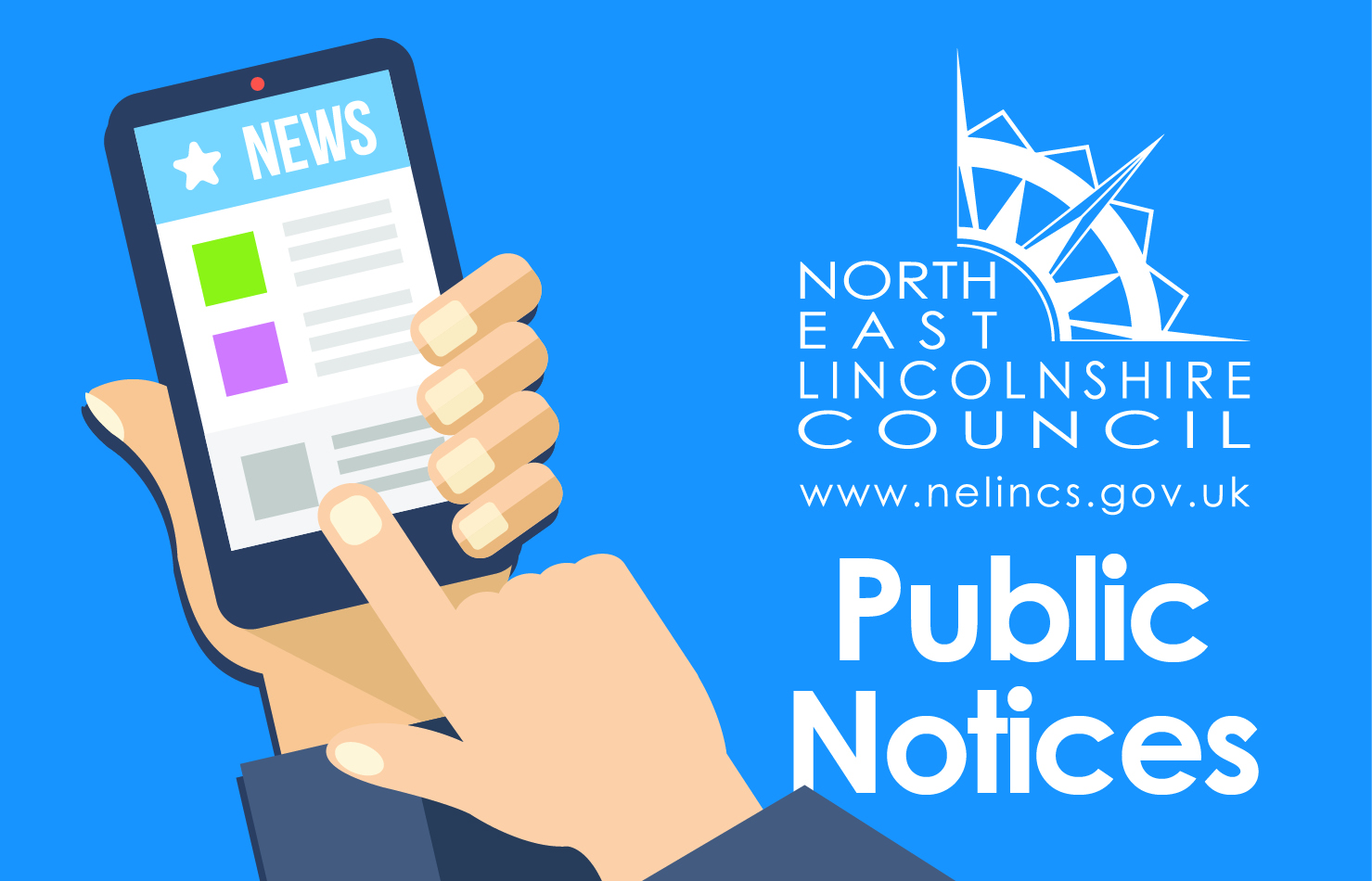 NORTH EAST LINCOLNSHIRE COUNCIL
Publicity of Planning & Related Applications
The applications set out in the Schedule below are required to be given wider publicity and public comment is invited.
Copies of the applications can be viewed on-line at http://www.nelincs.gov.uk/
The reason for publicising each application is indicated after the application number as follows:-
(02) Development affecting a Listed Building; (05) The proposed development would affect a public right of way; (07) Development affecting the Old Clee Conservation Area; (10) Development affecting the Central Area Conservation Area;  (13) Development affecting the Waltham Conservation Area; (16) Development affecting the Cottagers Plot Conservation Area; (20) Development affecting the Humberston Fitties Conservation Area; (22) Affects Tree Preservation Orders
S C H E D U L E
DM/0065/19/FUL Retrospective application to erect shed, erect log store and installation of decking, 224 Humberston Fitties, Humberston-(20)
DM/0260/19/FULA Partially demolish rear store and veranda and erect single storey extension to rear, remove all external render form oldest part of property and install insulation and new render, 15 Cheapside, Waltham-(13)
DM/0247/19/FULA Demolish annexe to rear, replace roof to include the installation of rooflights, erect single storey extension to rear, create living accommodation at first floor in roof space with juliette balcony to rear, installation of dormer to front and erect garage to rear of garden, 201 Carr Lane, Grimsby-(07)
DM/0241/19/FUL Partial change of use of first floor from warehouse/storage/office to theatre classes, 10-30 Robinson Street East, Grimsby-(02)
DM/0243/19/LBC Internal alterations to create 2 separate theatre studios, 10-30 Robinson Street East, Grimsby-(02)
DM/0244/19/FUL Roof lift and installation of dormers to front and rear to create first floor living accommodation to include the installation of rooflights, 30 Torbay Drive, Grimsby-(05)
DM/0169/19/FUL Erect first floor extension to the rear to create additional accommodation for the annex and single storey ground floor extension to the rear to provide a lobby and additional living space, The Lodge, Cottagers Plot, Laceby
DM/0204/19/FUL Change of use from office to private tattoo studio, first floor and second floor, 154A Victoria Street, Grimsby-(10)
DM/0142/19/FUL Erection of detached dwelling with 2 detached garages, 113 Peaks Lane, New Waltham-(22)
Comments should be made:
On line at http://www.nelincs.gov.uk/ or by post to:
Development Management Services, New Oxford House, 2 George Street, Grimsby, DN31 1HB by 21st April 2019
Please Note: Signatures, telephone numbers and e-mail addresses attached to representations will not be shown on the Council's web site but your name and address will be displayed.  Anonymous representations will not be taken into account ie if no name and address are supplied.
Director of Economy and Growth – Place
28th March 2019