Public Notice of Planning Applications – 8 November 2018
9:00 am, Thursday, 8th November 2018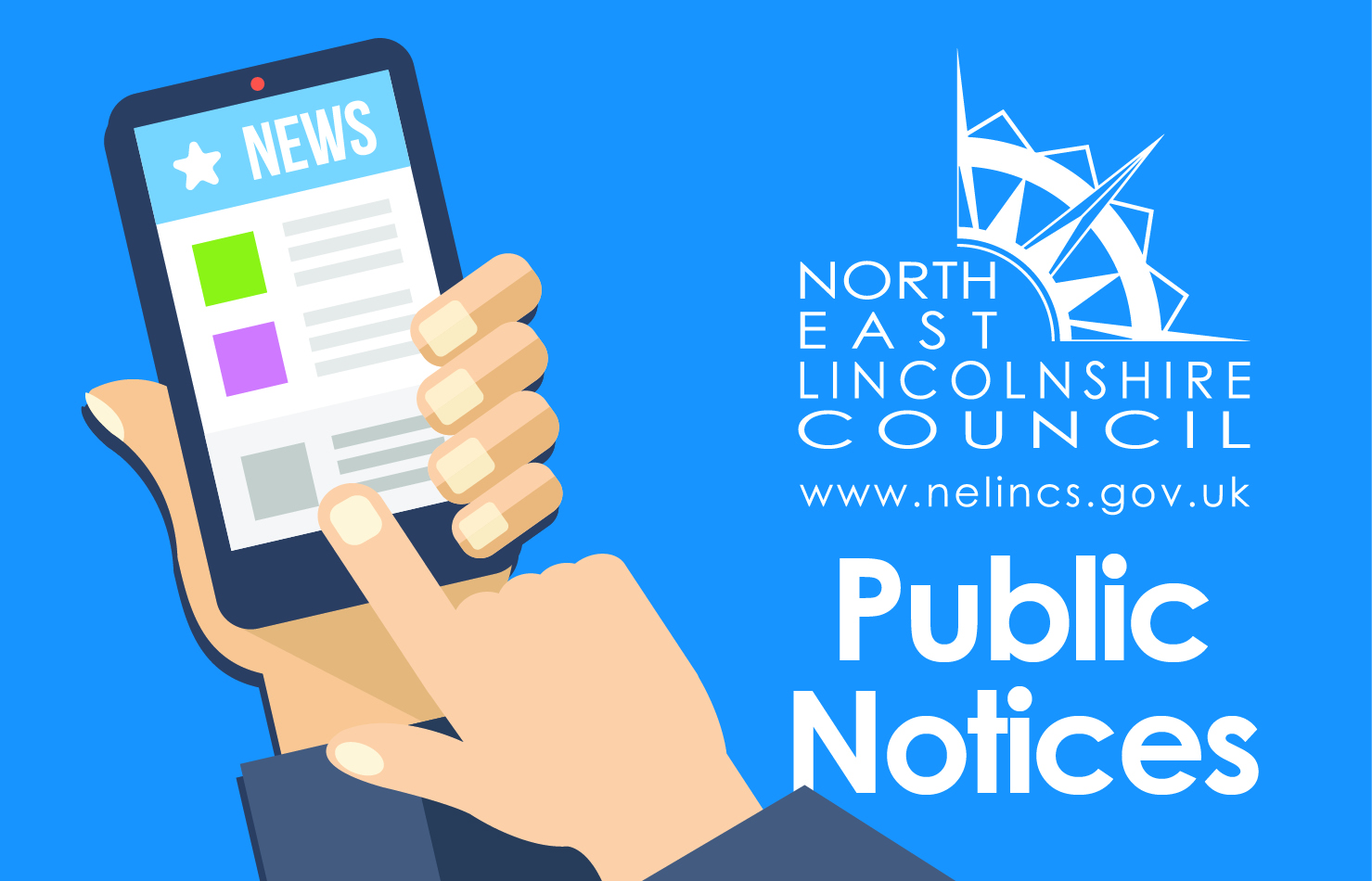 NORTH EAST LINCOLNSHIRE COUNCIL
Publicity of Planning & Related Applications
The applications set out in the Schedule below are required to be given wider publicity and public comment is invited.
Copies of the applications can be viewed on-line at http://www.nelincs.gov.uk/
The reason for publicising each application is indicated after the application number as follows:-
(01) Major Development; (05) The proposed development would affect a public right of way; (20) Development affecting the Humberston Fitties Conservation Area; (22) Development affecting tree(s) subject to tree preservation orders
S C H E D U L E
DM/0555/18/FUL Creation of new car parking area, Read Hyundai, Altyre Way, Humberston-(22)
DM/0805/18/FUL Variation of condition 1 attached to planning permission DM/0934/16/FUL (time limit) to continue to use portacabin for office use, Lenzing Fibers Ltd, Energy Park Way, Grimsby-(05)
DM/0890/18/REM Reserved matters application to consider appearance, landscaping, layout and scale following DM/0059/15/OUT (Outline application of up to 63 dwellings including the provision of open space and associated infrastructure) to erect 63 dwellings, open space, pumping station, substation and other associated works, land at Hewitts Avenue, New Waltham-(01)
DM/0936/18/FULA Retrospective application for the erection of a veranda to side and rear, erect shed to rear of garden, re-roof of chalet and new timber boundary fence, 207 Humberston Fitties, Humberston-(20)
DM/0923/18/FUL Retrospective change of use of land as an extension to existing garden area, 4 Beck Farm Mews, Barnoldby Le Beck-(22)
Comments should be made:
On line at http://www.nelincs.gov.uk/ or by post to:
Development Management Services, New Oxford House, 2 George Street, Grimsby, DN31 1HB by 2nd December 2018
Please Note: Signatures, telephone numbers and e-mail addresses attached to representations will not be shown on the Council's web site but your name and address will be displayed.  Anonymous representations will not be taken into account ie if no name and address are supplied.
Angela Blake – Director of Economy and Growth – Place
8th November 2018