Public Notice of Prohibition of Waiting Restrictions – 12 December 2019
3:25 pm, Thursday, 12th December 2019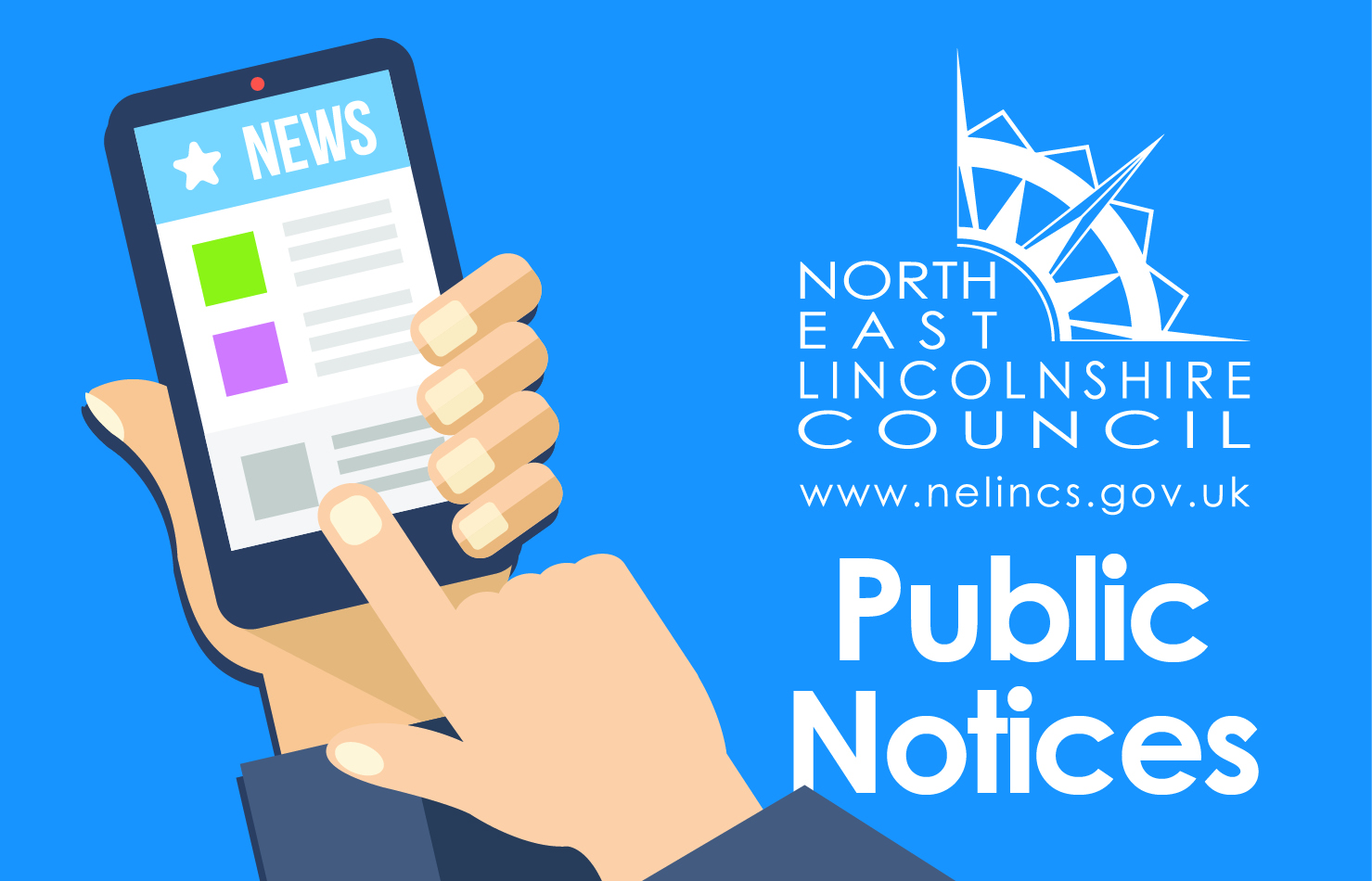 The North East Lincolnshire Borough Council
(Prohibition of Waiting Restrictions)
(Peaks Lane, Grimsby) (No. 19-09)
Experimental Order 2019
Notice is hereby given that on 11 December 2019 North East Lincolnshire Borough Council made the above Traffic Regulation Order under powers contained in the Road Traffic Regulation Act 1984 the effect of which will be as follows:
To introduce an Experimental Traffic Regulation Order (ETRO) for 'No Waiting At Any Time' restrictions on Peaks Lane, Grimsby. Vehicles are parking within the vicinity of the Lea Drive junction and adjacent to a number of business accesses causing visibility and safety issues for all road users.
The Order will come into force on the 19 December 2019.
A copy of the Order which gives more detailed information including all Schedules and the Council's Statement of Reasons for introducing the Order are available via the North East Lincolnshire Council's Website under 'Advertised Traffic Regulation Orders'. The full website address is:
www.nelincs.gov.uk/roads-parking-transport/traffic-and-road-safety/traffic-regulation-orders/
Electronic copies can also be viewed online at the Municipal Offices, Town Hall Square, Grimsby, during normal office hours. For further information, please telephone (01472) 324468 for an explanation of the proposals.
The Order Making Authority will be considering in due course whether the provisions of the experimental order should be continued in force indefinitely.
Within a period of six months, beginning with the day on which the experimental order came into force, or if this Order is varied by another order or modified pursuant to section 10(2) of the 1984 Act, beginning with the day on which the variation or modification or the latest variation or modification came into force, any person may object to the making of an order for the purpose of such indefinite continuation.
Any such objection must be in writing quoting reference TRO 19-09, state the grounds on which it is made, and be forwarded to the following address:
Clive Tritton, Director of Economy & Growth, Municipal Offices, Town Hall Square, Great Grimsby, DN31 1HU, or submitted electronically by using the 'Traffic Regulation Order Consultation Form' which is available via the following website address:
www.nelincs.gov.uk/roads-parking-transport/traffic-and-road-safety/traffic-regulation-orders/
If any person wishes to challenge the validity of the Order, or any provision contained in it, on the grounds that it is not within the powers conferred by the Act, or that any requirement of the Act or any instrument made under it has not been complied with may, within 6 weeks from the date on which the Order was made, apply for the purpose to the High Court.
Dated this 12 day of December 2019.
Clive Tritton – Director of Economy and Growth
Municipal Offices, Town Hall Square, Great Grimsby, DN31 1HU