Public Notice of Planning Applications – 7th September 2017
9:00 am, Thursday, 7th September 2017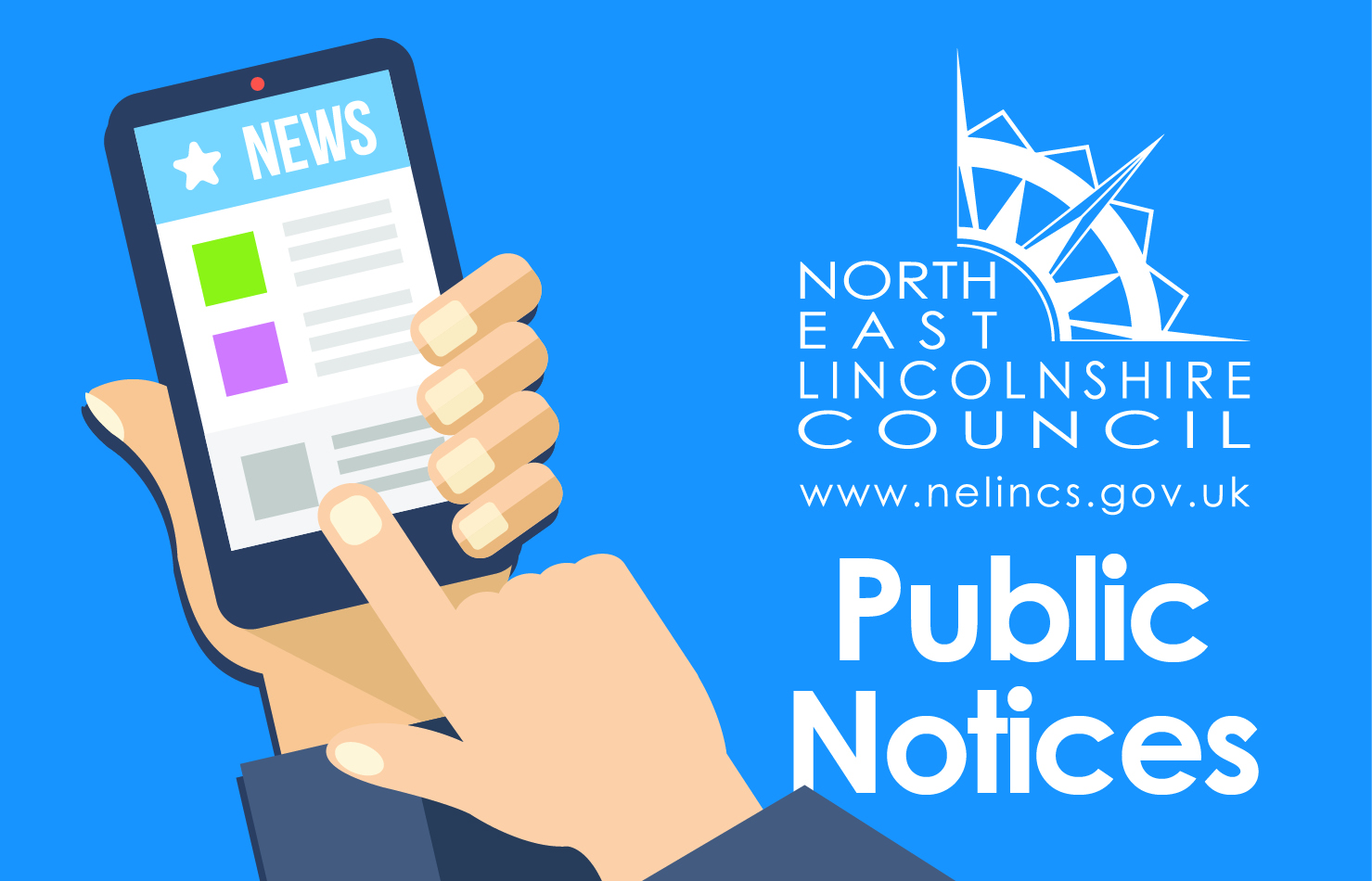 NORTH EAST LINCOLNSHIRE COUNCIL
Publicity of Planning & Related Applications
The applications set out in the Schedule below are required to be given wider publicity and public comment is invited.
Copies of the applications can be viewed on-line at https://www.nelincs.gov.uk/
The reason for publicising each application is indicated after the application number as follows:-
(01) Major Development; (02) Development affecting a Listed Building; (04) The proposed development does not accord with the provisions of the Development Plan in force in the area in which the land to which the application relates is situated; (05) The proposed development would affect a public right of way; (12) Development affecting the Great Coates Conservation Area; (18) Development affecting the Cleethorpes Central Seafront Conservation Area; (22) Development affecting tree(s) subject to tree preservation orders
S C H E D U L E
DM/0803/17/OUT Outline application for a residential development of up to 81 dwellings with layout and access to be considered, land off Butt Lane, Laceby-(01)(04)(05)(22)
DM/0828/17/FUL Change of use from a shop (A1) to a bar (A4) with associated works, 41-43 Sea View Street, Cleethorpes-(18)
DM/0637/17/FUL Erect a detached dwelling with associated boundary treatments and landscaping, The Grange, Aylesby Road, Great Coates-(02)(12)
Comments should be made:
On line at https://www.nelincs.gov.uk/ or by post to:
Development Management Services, Origin 2, 2 Origin Way, Europarc, Grimsby, DN37 9TZ by 28th September 2017
Please Note: Signatures, telephone numbers and e-mail addresses attached to representations will not be shown on the Council's web site but your name and address will be displayed.  Anonymous representations will not be taken into account ie if no name and address are supplied.
Angela Blake – Director of Economy and Growth – Place
7th September 2017