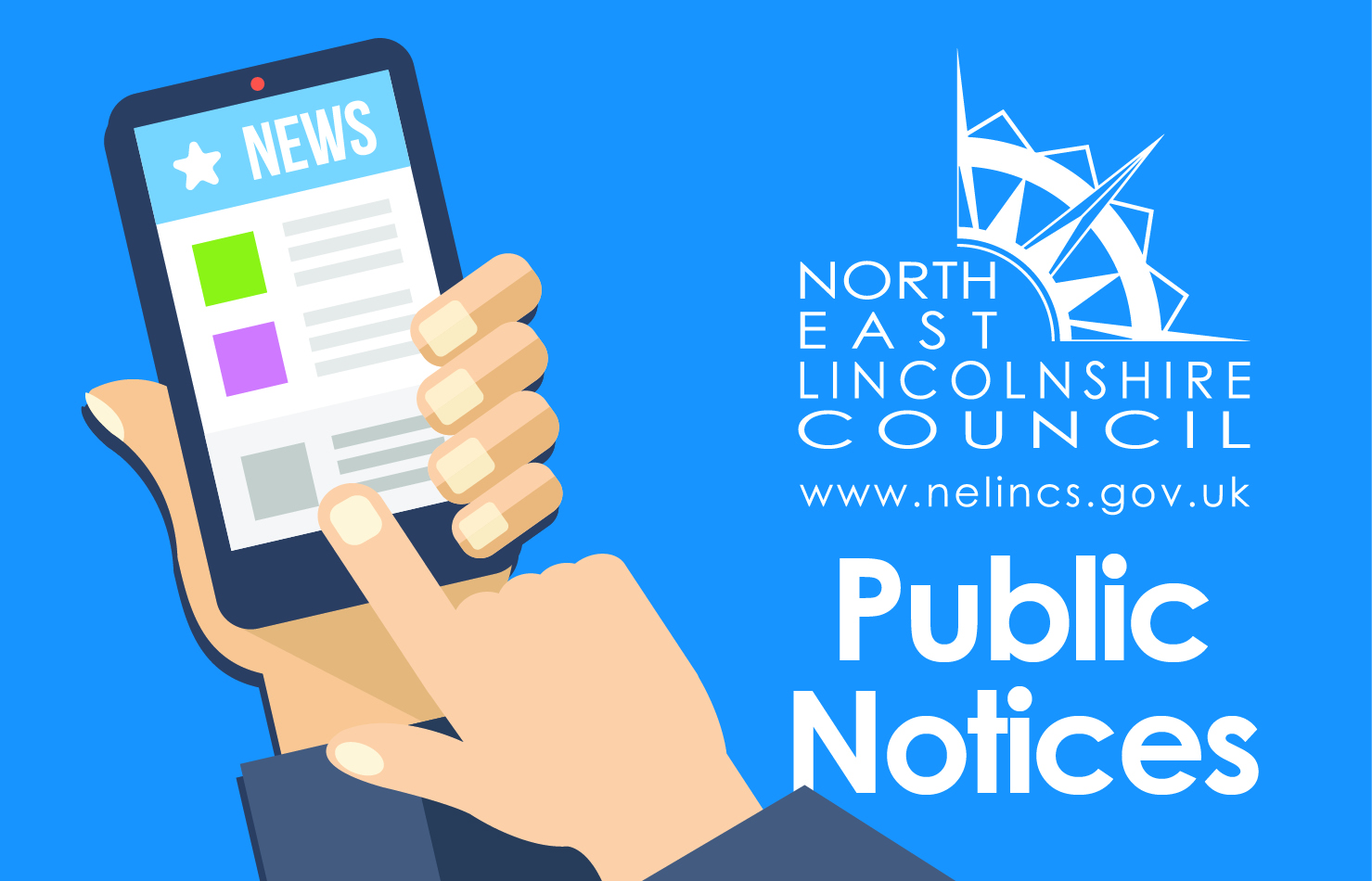 NORTH EAST LINCOLNSHIRE COUNCIL
Publicity of Planning & Related Applications
The applications set out in the Schedule below are required to be given wider publicity and public comment is invited.
Copies of the applications can be viewed on-line at www.nelincs.gov.uk/
The reason for publicising each application is indicated after the application number as follows:-
(01) Major Development; (03) Development affecting the setting of a Listed Building; (04) The proposed development does not accord with the provisions of the Development Plan in force in the area in which the land to which the application relates is situated; (05) The proposed development would affect a public right of way; (22) Development affecting tree(s) subject to tree preservation orders
S C H E D U L E
DM/1196/17/FUL Change of use of agricultural grassland to residential garden land and erection of 3 bay car garage with storage space above, Bungalow Little Laceby Farm, Grimsby Road, Laceby-(03)
DM/1201/17/FUL Demolish existing conservatory and erect single storey extension to side and rear, 25 Clarkson Drive, Stallingborough-(22)
DM/0002/18/FUL Creation of vehicular access, 30 Humberston Avenue, Humberston-(22)
DM/0003/18/OUT Outline application with all matters reserved to erect single storey dwelling with detached garage and works to existing access, The Orchards, Grimsby Road, Laceby-(04)
DM/1182/17/FUL Variation of condition 2 (Approved Plans) pursuant to DM/0766/16/FUL in relation to residential development of 224 houses to allow a minor material amendment to the scheme to reposition substation, plot substitution to 134, plots 58-70 repositioned and house type varied. Pump station compound and gas governor location now identified, land off Macaulay Street, Grimsby-(01)
DM/0634/17/FUL Change of use from waste land to residential garden, land between 38 and 40, Bradley Road, Bradley-(22)
DM/0079/17/FUL Remove temporary dwelling and erect new detached single storey dwelling in connection with small holding, Fiveacres, Immingham Road, Stallingborough-(05)
DM/1049/17/FUL Erect motor dealership temporary showroom, land off Altyre Way, Humberston-(04)
DM/1048/17/FUL Erect motor dealership with associated showroom, parts storage, workshop and ancillary facilities, car parking and used car display, land off Altyre Way, Humberston-(04)
Comments should be made:
On line at www.nelincs.gov.uk or by post to:
Development Management Services, Origin 2, 2 Origin Way, Europarc, Grimsby, DN37 9TZ by 1st February 2018
Please Note: Signatures, telephone numbers and e-mail addresses attached to representations will not be shown on the Council's web site but your name and address will be displayed.  Anonymous representations will not be taken into account ie if no name and address are supplied.
Angela Blake – Director of Economy and Growth – Place
11th January 2018