Publicity of Planning & Related Applications (07 May 2020)
12:01 am, Thursday, 7th May 2020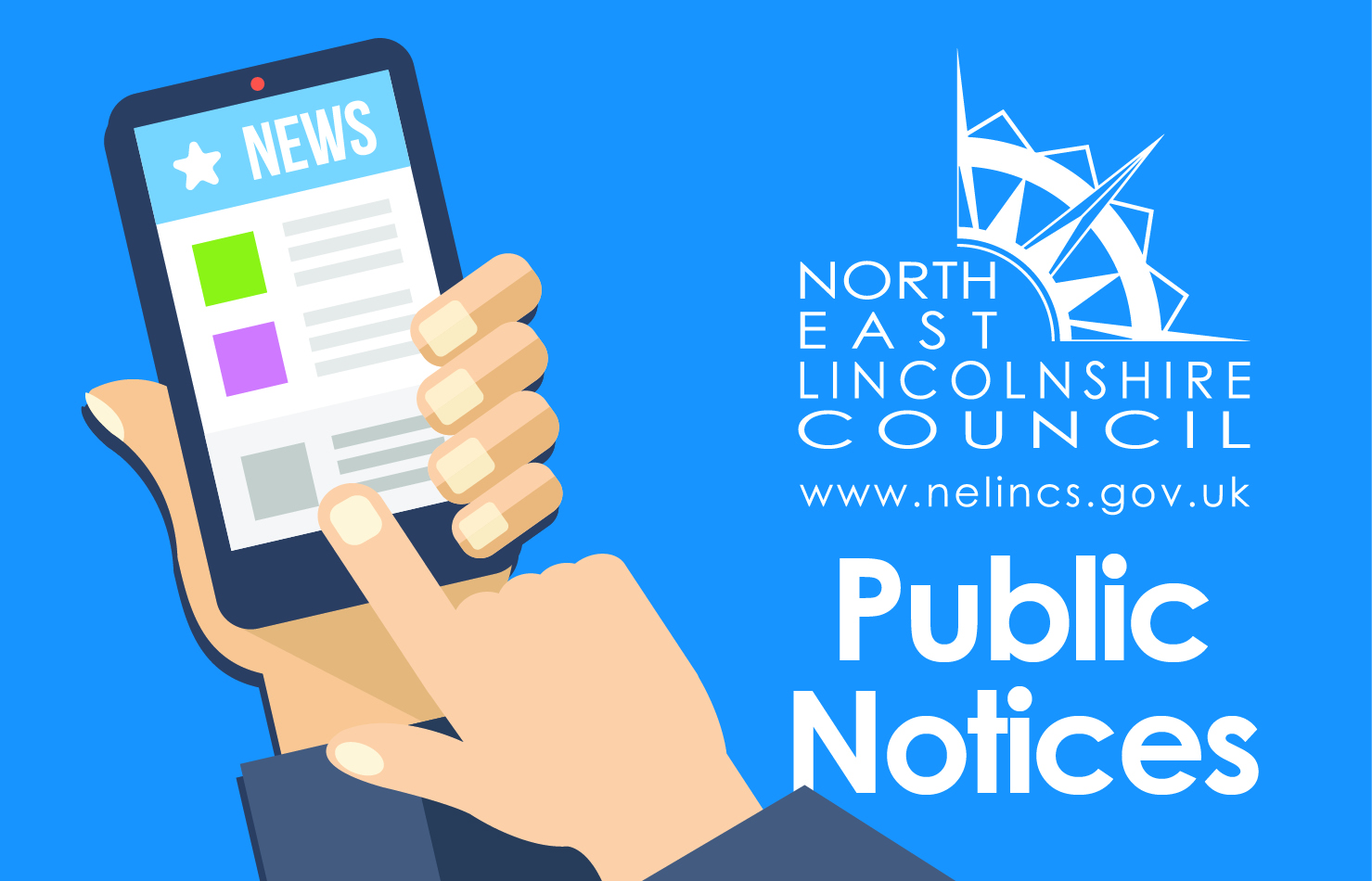 NORTH EAST LINCOLNSHIRE COUNCIL
Publicity of Planning & Related Applications
The applications set out in the Schedule below are required to be given wider publicity and public comment is invited.
Copies of the applications can be viewed online at North East Lincs
The reason for publicising each application is indicated after the application number as follows:-
(09) Development affecting the Wellow Conservation Area; (18) Development affecting the Cleethorpes Central Seafront Conservation Area; (22) Development affecting tree(s) subject to tree preservation orders
S C H E D U L E
DM/0189/20/FUL Change of use from cafe (A3) to drinking establishment (A4), 26 Alexandra Road, Cleethorpes-(18)
DM/0311/20/FUL Erect three dwellings with garages to include new access, parking and landscaping, land off Main Road, Barnoldby Le Beck-(22)
DM/0318/20/FUL Variation of Condition 2 (Approved Plans) as granted on DM/0156/20/FUL (Construct new glazed entrance lobby to existing Block M, Nuns Corner (front) elevation, including alterations to existing windows and paving modifications) to install new ramp and stairs with an external level platform at the existing finished floor level and alterations to the building access, Grimsby Institute, Laceby Road, Grimsby-(09)
DM/0308/20/FUL Variation of condition 2 (Approved Plans) following DM/0420/16/FUL (Demolish existing dwelling and erect 5 detached houses and one pair of semi-detached houses to include garaging, landscaping & access) to amend the design of plots 4, 5 and 6, Tynedale, Cheapside, Waltham-(22)
Comments should be made:
Online at North East Lincs or by post to:
Development Management Services, New Oxford House, 2 George Street, Grimsby, DN31 1HB by 31st May 2020
Please Note: Signatures, telephone numbers and e-mail addresses attached to representations will not be shown on the Council's web site but your name and address will be displayed.  Anonymous representations will not be taken into account ie if no name and address are supplied.
Director of Economy and Growth – Place
7th May 2020