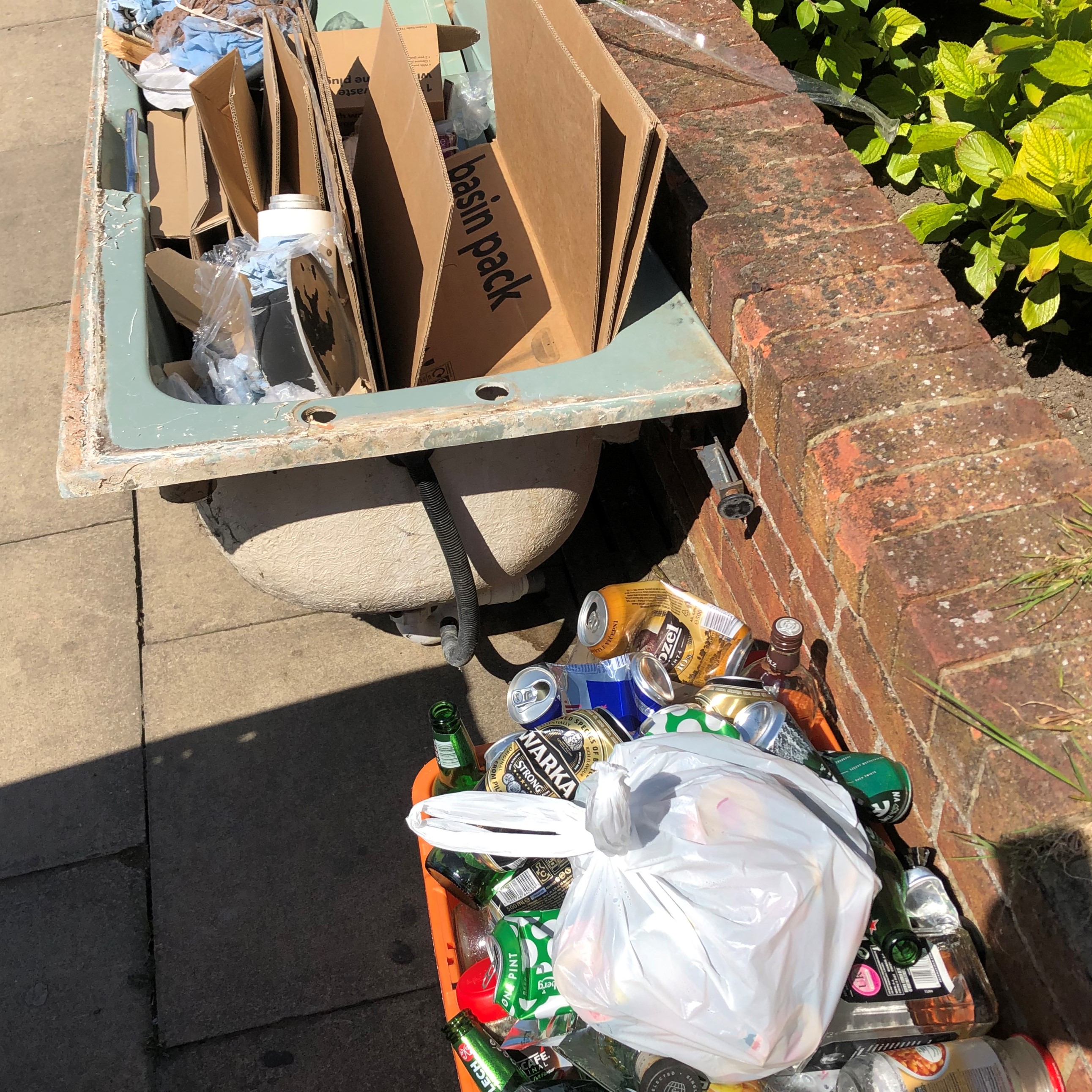 North East Lincolnshire Council is reminding people this Recycling Week what goes in their recycling boxes after recent finds include plant pots, tins of paint and even a bath tub.
Orange recycling boxes are for drinks cans, food tins, household aerosols and plastic bottles. The only plastics that go in the orange box are plastic bottles, other types of plastic, such as yoghurt pots and food trays, go in the green wheelie bin for household waste.
Blue recycling boxes are for paper and small card and your green box is for glass bottles and jars.
Councillor Stewart Swinburn, portfolio holder for environment and transport, said:
"It really helps us and the environment when people sort their recycling at home.

"When people put material in the wrong bin it contaminates the load. This means the quality isn't as good and it isn't worth as much when it is sold to be processed.

"All our recycling stays in the UK to be processed and household waste is burned to make electricity at the energy from waste plant."
It also helps if people break down cardboard boxes to fit them in the blue box and take large boxes to the Community Recycling Centres.
Shopping habits have changed and the Council collects a lot more cardboard than it used to because more people shop online.
The Council is also reminding people that they can fit twice as much recycling in their orange box if they squash the plastic bottles and aluminium cans first – but please be careful when doing so.
Folding down boxes and squashing bottles and cans also helps stop the bin lorries filling up as quickly and means fewer delays on the rounds.
A new video challenge has been posted on the Council's Instagram account to see how many drinks cans and plastic bottles people can fit in their orange recycling box.
Council staff squeezed 63 cans and plastic bottles when they tried, twice as many as when they didn't squash them.
Anyone who fancies trying to beat their score can take a photo, post it on Instagram and tag it #WashEmSquashEm.