ROSS TIGER, Homeward Bound, 60th Anniversary Dinner
10:37 am, Friday, 19th May 2017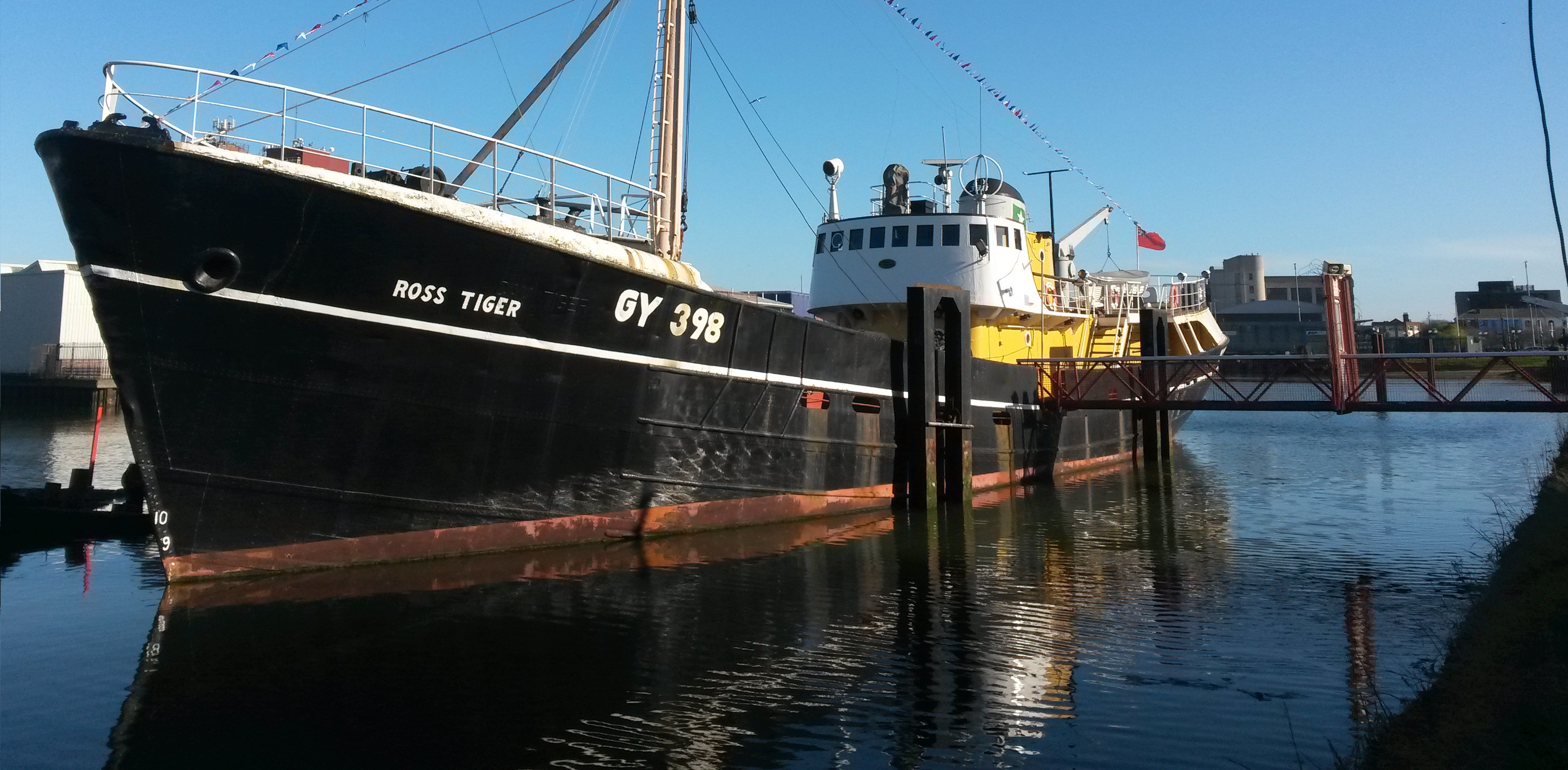 Grimsby Fishing Heritage Centre is to host a special dinner, organised by the attraction and the Friends of Grimsby Fishermen's Mission, to celebrate the 60th Anniversary of the iconic trawler, ROSS TIGER.
This is a special opportunity to experience a traditional "homeward bound" trawler meal, consisting of three authentic courses, created with the cooperation of Mr John Smith, former cook of Grimsby's ROSS TIGER.
The meal will take place in the Grimsby Fishing Heritage Centre café, on tables arranged in a 'mess room' style.
Tours of the multi-award winning attraction, including the historic ROSS TIGER, will be offered by museum staff before the meal and a 'Bond Locker Raffle' is planned for the end of the meal.
There are 20 places available at this event on Friday 7 July (6pm). Whether you're a former fishermen or just interested in the fishing industry, just £15 will secure you a place at the table.
Friends of Grimsby Fishermen's Mission Chair, Mrs Gill Ross, said "We were delighted with the success of our partnership with the Grimsby Fishing Heritage Centre and the annual Fishermen's Night reunion which we hold there. We have had a lot of feedback from this event and wanted to further support the local fishermen with another event. This has highlighted the importance of the work The Mission is doing and this event will help us to raise vital funds to continue this social event".
To 'sign on' please register your interest by contacting the Centre on 01472 323345.