Sea View Street needs your vote to be Britain's best high street
11:28 am, Tuesday, 18th October 2016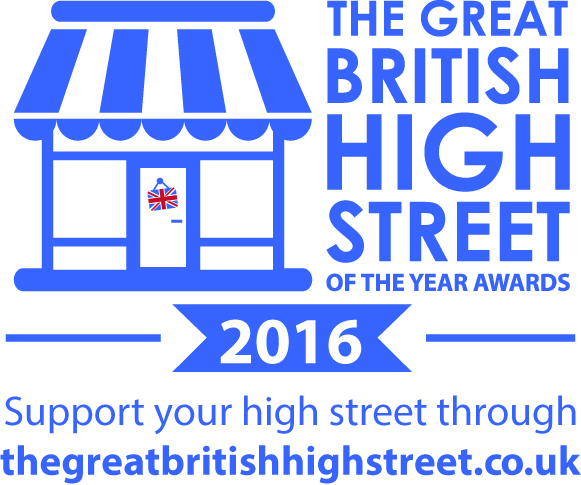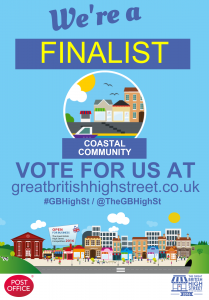 Sea View Street has today been named as one of the country's best high streets by being shortlisted in the third annual Great British High Street competition.
The Cleethorpes' high street has been named as one of the top three entries in the coastal community category. Now, to be crowned champion, Sea View Street needs your votes.
This year's competition saw a record 900 entries across all 14 categories, including the new categories for individuals and shops. Now the shortlist has been drawn up and the public has the chance to vote directly for their best-loved high street online.
Between now and November you can cast your vote for free via thegreatbritishhighstreet.co.uk.
If Sea View Street wins, not only will they get a share of prize pot worth £100,000, but they'll win expert training from Google's digital taskforce for shops, bars and restaurants and a trip to Twitter UK's London office to further boost their social media skills.
High Streets Minister Andrew Percy said:  "Our high streets are the life and soul of towns, villages and cities across the country and the record number of competition entries, this year is proof of their continued importance to local life.
"From North London to Northumberland, great work is underway to adapt the high street to the needs of modern life.
"I want to wish all who've entered the very best of luck."
Lawrence Brown, Chair of the Visitor Economy, Services and Retail group that backed the bid, hopes that will happen too for Sea View Street. "We're proud to be at the centre of one of Britain's best high streets and we hope this will be a real boost for the town.  We're going to be pulling out all the stops to make sure everyone knows about Sea View Street's shortlisting. To receive this commendation is great news, but we always knew we had one of the best streets in Britain. Now we just need people to show their support and get voting on the GBHS website."
Cllr Peter Wheatley, portfolio holder for regeneration and the economy at North East Lincolnshire Council, said: "This is great news. Sea View Street has become a real jewel in North East Lincolnshire's crown. During an unprecedented period of expansion and reinvestment, the street has gone from strength to strength, creating a unique destination to shop and socialise in the town.
"Sea View Street is within the "Golden Loop" of Cleethorpes, one of our key investment priorities for the area, and the potential expansion of the Seaview Street ethos to create a retail quarter will be a focus for both us and the trade association in the coming years. The street really is one with a great future ahead of it."
Alongside the public's votes shortlisted towns will also be inspected by the judging panel – made up of industry leaders from across retail, property and business – including British Land, the Post Office and Holland and Barratt.
Once voting opens, you can go online and vote once a day through the Great British High Street website. The public vote makes up 50% of the final decision, with a visit from the judges making up the other 50%.
To go online to cast your vote, visit the Great British High Street website and follow @TheGBHighSt on Twitter.  Voting closes on 18 November.
The Great British High Street Competition 2016 celebrates the great work that is being done to revive, adapt and diversify the nation's high streets. It is one of a number of initiatives to help champion high streets as the cornerstones of the community.
The Government is helping local business communities adapt to the changing face of high streets, with a £6.7 billion package of business rates support, to cut the rates for 900,000 businesses – with 600,000 now paying none at all.
The second Great British High Street competition last year saw 230 entries and attracted over 200,000 public votes, with Bishy Road in York, a former finalist, crowned Britain's best. Bishy Road found that winning not only boosted town pride, but also had a tangible economic impact with retailers reporting increased footfall.