Second donation in three months for national cancer charity
3:11 pm, Monday, 30th July 2018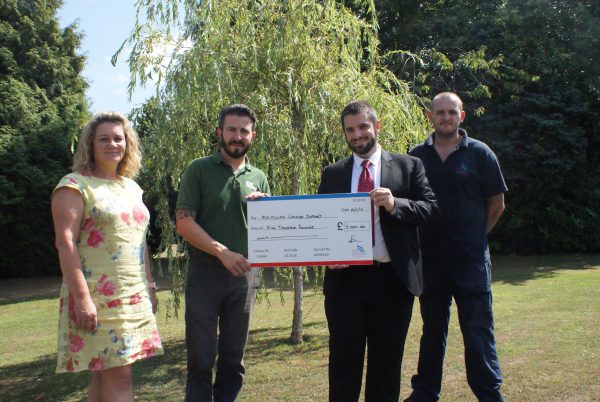 Funds raised by a metal recycling scheme have been donated to a national cancer charity for the second time in three months.
Macmillan Cancer Support was presented with another cheque for £5,000 from North East Lincolnshire Council at a ceremony at Grimsby crematorium.
The money will go towards research new cancer treatments and providing support for people living with the illness.
Cllr Matt Patrick, portfolio holder for Environment, who presented the cheque, said: "Macmillan provide vital care, and we're pleased to support them in their important work.
"This scheme is a great way of giving something back to people in need, and finding a way to put sensitive materials to good use."
"We're also pleased to be one of the only local authorities to offer two donations in one year, which is a great achievement in itself."
Jamie Davenport from Macmillan said: "I'd like to thank the crematorium staff and Cllr Patrick for this generous donation.
"£5,000 could pay for 20 Macmillan grants that support people living with cancer. These grants are a lifeline for people struggling with the costs of dealing with the effects of cancer."
Proceeds from the sale of recyclable metals have been awarded to charity every year since 2014, with the most recent cheque handover taking place in May 2018.