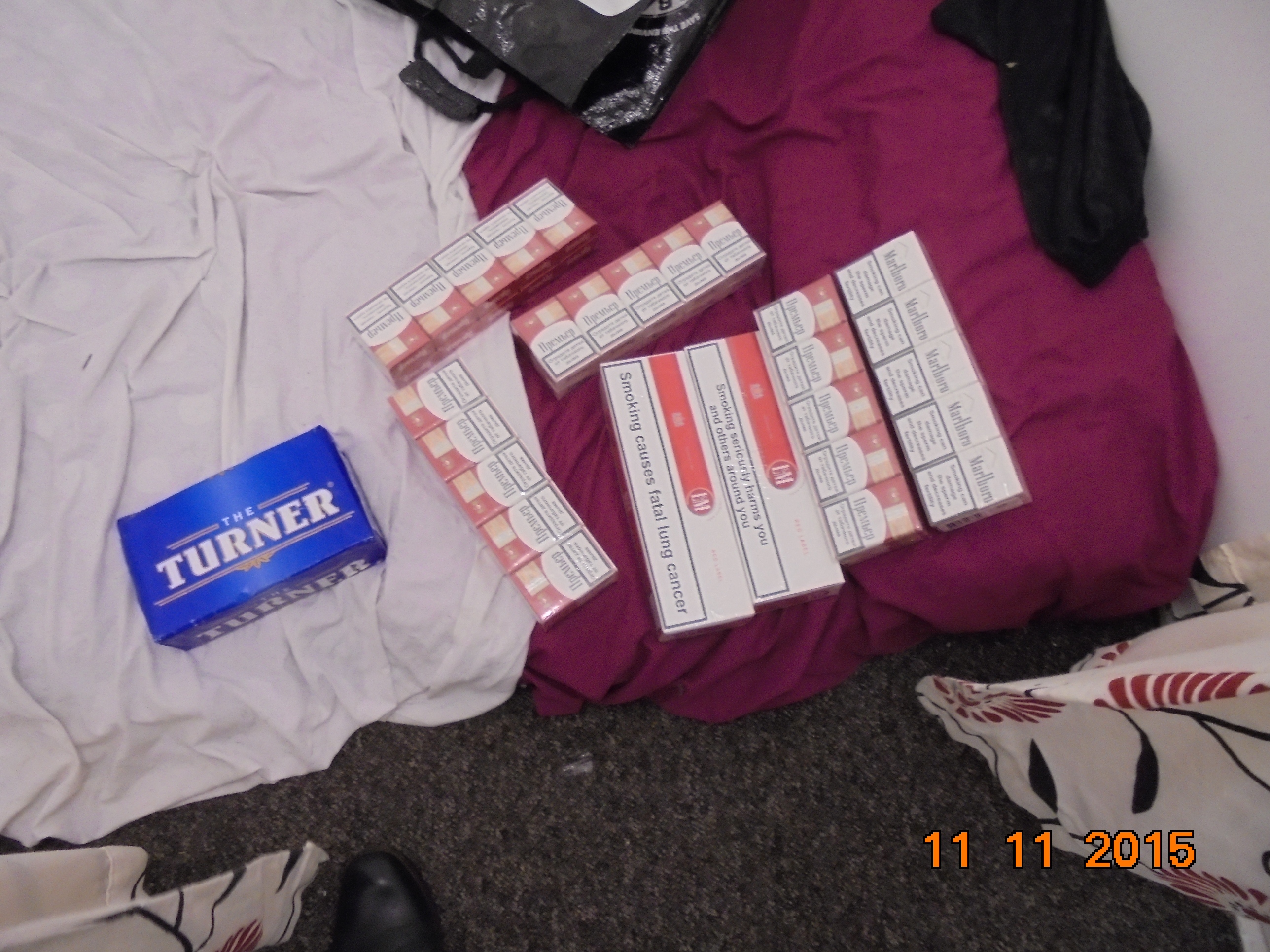 A shop owner has been fined £250 and ordered to pay £775 in costs and charges after Trading Standards officers from North East Lincolnshire Council found illicit cigarettes and tobacco during three separate visits.
Mariwan Osman Hassan, 30, owner of International Foods in Freeman Street, Grimsby, was found guilty of three offences under the Consumer Protection Act 1987 and Trade Marks Act 1994 following a trial at Grimsby Magistrates' Court on Wednesday 6 July 2016.
He was fined £250 ordered to pay £750 costs, a £25 victim surcharge and a forfeiture order was also made by the court for the illicit products confiscated from his premises.
The conviction came after Trading Standards made two visits to the shop as part of an ongoing crackdown against the sale of illicit cigarettes and tobacco.
International Foods was visited by Trading Standards officers on 11 and 27 November last year when 35 pouches of tobacco and 3,100 cigarettes were found in a store room behind the counter of the shop.
Hassan had pleaded not guilty and in mitigation said that the products had been left at the premises by an unknown male, and that he was holding them awaiting collection by a friend of his.
The street value of the goods seized totalled £797 and the true value of the products if bought legitimately is £1,995.
Cllr Hazel Chase, portfolio holder responsible for public protection at North East Lincolnshire Council, said: "It's not fair that law-abiding retailers are in a position where they're competing with those who flout the regulations by selling cheap, untaxed and smuggled tobacco products.
"We know cigarette and tobacco smuggling is happening on an industrial scale and it's lucrative enterprise for organised criminals who also deal in drugs, weapons and people trafficking.
"I hope this sends a message to all those involved in selling or distributing illicit cigarettes, we will take action against you and bring offenders before the court."
Neil Clark, community protection manager responsible for Trading Standards at NELC, added: "Since Trading Standards started cracking down on illicit tobacco sales in September 2014, we've seized 433,828 cigarettes and 344.7kg of tobacco (6,894 pouches). Together they have a street value of £127,624 and would cost £321,914.40 to buy the legitimate equivalent."
"We appeal to anyone to get in touch if you have information about any people or businesses selling counterfeit or illicit tobacco products in your community.
"Report it in confidence to North East Lincolnshire Council Trading Standards on 01472 326299 (option 3)."