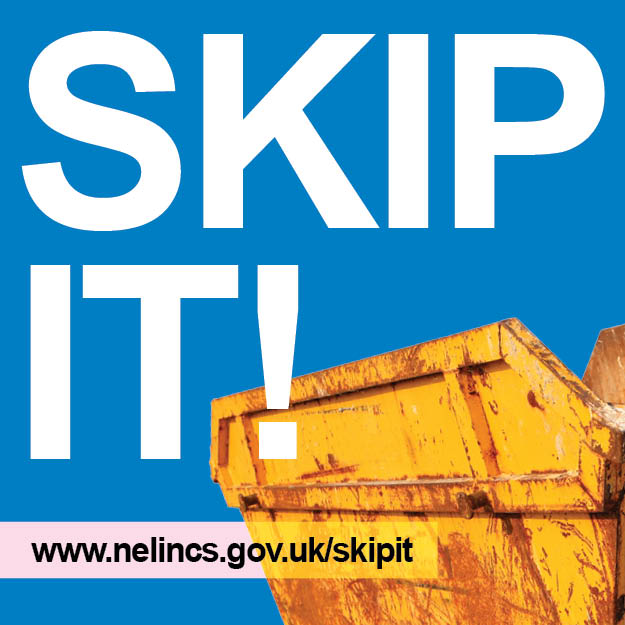 North East Lincolnshire Council has teamed up with Littlecoates Primary Academy for the latest summer Skip It event.
People in Grimsby's West Marsh will have the chance to get rid of junk and household waste at the pop-up recycling centre.
The event will be held at Duke of York Gardens on Corporation Road on Tuesday 10 September, between 8am and 4pm.
The Skip It event is part of a pilot project this summer where community groups and other organisations work with the Council to host their own pop-up recycling centres.
Volunteers are working alongside council staff and its waste contractor NEWLINCS to give people in their area the chance to get rid of household junk for free.
People bring everything from mattresses and washing machines to garden clippings and fence panels – most rubbish is recycled or sent to the energy from waste plant to generate electricity.
Councillor Stewart Swinburn, cabinet member for Environment at North East Lincolnshire Council, said: "We've been overwhelmed by the interest from community groups and organisations so we have upped the number of Skip It events being held in 2019.
"The enthusiasm and interest from these groups to hold their very own pop-up recycling event is impressive, it shows people take pride in the area and I'm grateful to all of them.
"With the community's help, and the continuing support or our waste management contractor NEWLINCS, we can give even more people the opportunity to get rid of unwanted furniture and other household junk easily and for free."
Skip It also gives people an opportunity to find out more about the great work voluntary groups are doing in their community.
Littlecoates Primary Academy Principal Neville Wilkinson said: "We were pleased to be asked to promote the event at the Duke of York Gardens.
"Littlecoates Primary is a key part of the local community and our pupils take responsibility for their environment very seriously.
"They will be promoting the event to parents and carers and, hopefully, the campaign will have a big impact on the area.
"I'd like to thank the council for involving us."
Almost 5,000 visitors flocked to Skip It last year to get rid of 194 tonnes of rubbish – most was recycled or burnt to generate electricity at the Energy from Waste plant.
Rubbish such as furniture, garden clippings, small electrical items, recycling, mattresses and white goods will be collected at the event. There will be no recycling boxes and no council exhibition trailer.
Some items left at Skip It will be sold at the Grimsby Community Recycling Centre. Proceeds go to charities and good causes.
It's essential that people taking waste and recycling to the Skip It collection points follow the site instructions and listen to instructions from staff to keep safe.
PLEASE NOTE: No trade waste will be taken or other controlled items (including asbestos, soil and rubble, paints, oils, tyres, fuels, hazardous waste, car batteries, plaster board, green waste, builders vehicles, car parts, gas bottles, liquids).
Check www.nelincs.gov.uk/skipit for more details and updates on future events.