Cycle safety – common markings and signs
These are some of the most common markings and signs you'll see when out on your bike, make sure you know what each of them means. Ensuring that you follow the rules of the road will keep you safer and help you enjoy being out on your bike.
If you need more guidance please look at the highway code on the Gov.uk website.
Mandatory cycle lane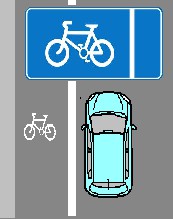 On-road space on the main carriageway specifically for use by cyclists. Other road users may not  use this lane. Lanes are marked by a solid white line. It is not compulsory to use these lanes but they can make your journey safer.
Advisory cycle lane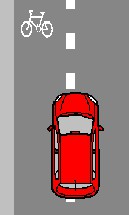 On-road space on the main carriageway designated for cycles, this space may be used by other motorists if it is unavoidable. Lanes are marked using a dotted white line.
Advanced stop line (ASL)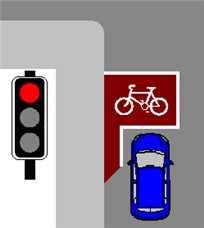 Allows cyclists to stop ahead of other road users in the identified box. Motorists should wait behind the second white line as shown here and allow time and space for cyclists to manoeuvre when the lights turn green.
Toucan crossing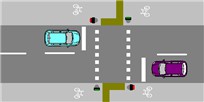 Toucan crossings are primarily located where a cycle route crosses a main road and can be used by both pedestrians and cyclists. A "green bicycle" is displayed next to the "green man" when cyclists and pedestrians are permitted to cross.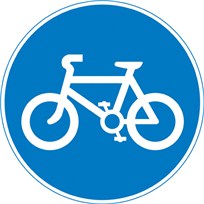 Route for use by pedal cycles only.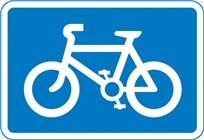 Route recommended for pedal cycles on the main carriageway of a road.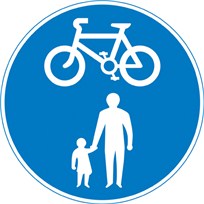 Route for use by pedal cycles and pedestrians only.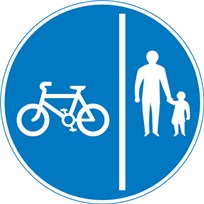 Route comprising a separated track and path for cycles and pedestrians.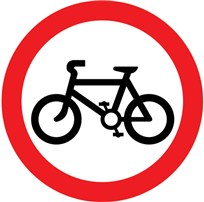 Riding of pedal cycles prohibited.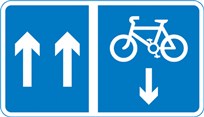 Contra-flow cycle lane.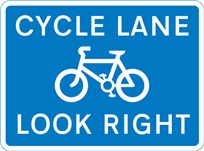 Cycle lane with traffic proceeding from right (May also be from left or both directions).